We're celebrating female streamers here at Stream Hatchet for International Women's Day today!
Historically, gaming has been thought of as a traditionally male-dominated space. However, more and more women (and gender non-comforming people) are becoming active in the space. Not only are more women playing video games, they are turning to live streaming to participate in the games and the community they love.
However, women still face harassment online while playing video games. A survey last year showed that 59% of women hide their gender while gaming online to avoid harassment and discrimination. As a result, a gender gap has been demonstrated in the video gaming and live streaming world.
In 2020, only 3% of the top 200 streamers on Twitch, YouTube Gaming, and Facebook Gaming were female. While streaming platforms have made efforts to combat misogyny and hate speech with policy changes made throughout 2021, the distribution of female gaming creators across the top creators has only changed by 2 percentage points to 5%.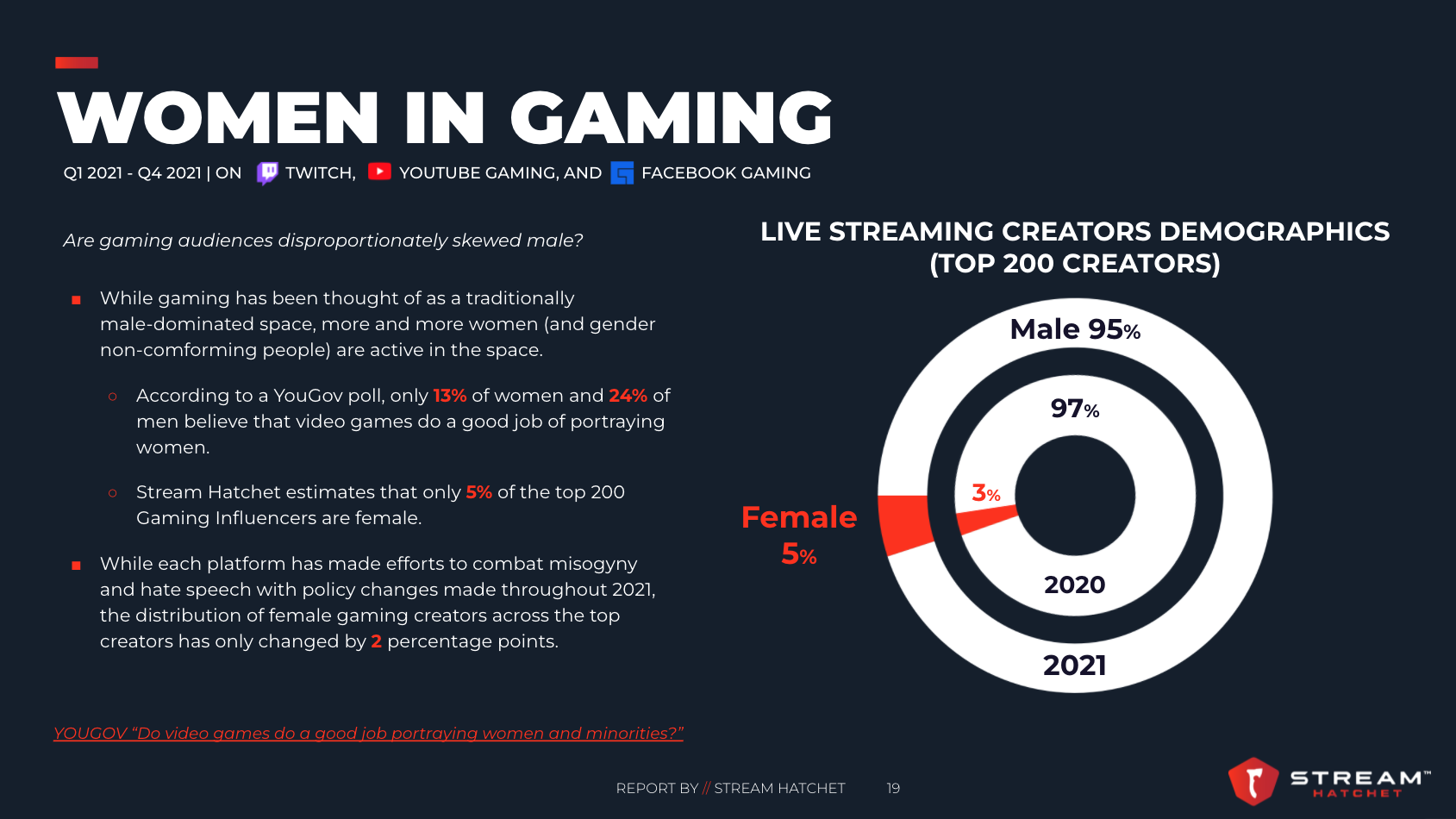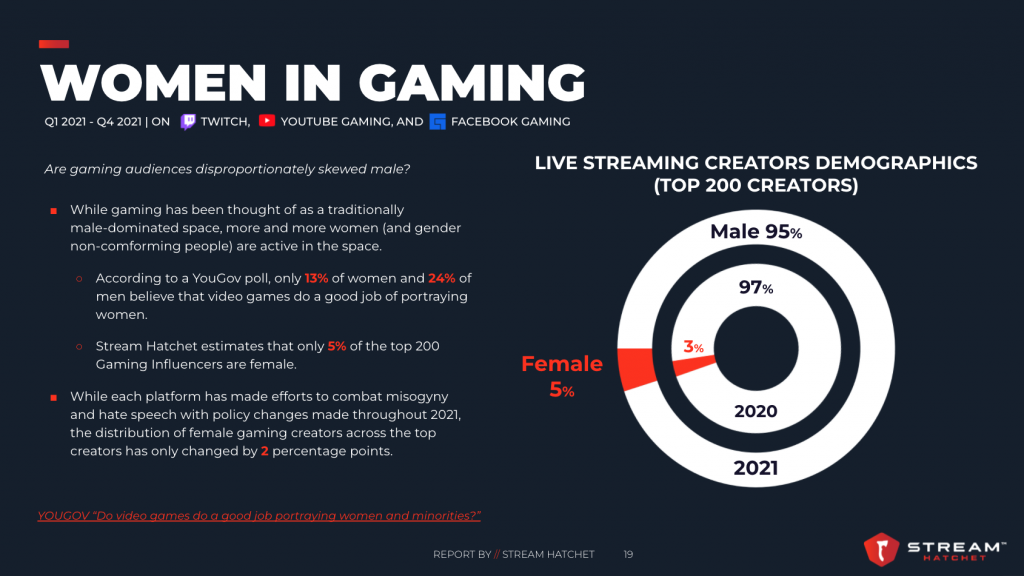 Stream Hatchet looked at the top streamers for February 2022 to see if there has been any change. Of the top 200 channels, only 9 are female creators, or 4.5%.
During her 31-day subathon, ironmouse skyrocketed to the number 1 spot, or 11 overall, with 7.1 million hours watched. In that time, the VTuber sailed to the top of the ranks for active subscribers, with 95,443 active subs at the time of this post. She is the most-subbed female creator on Twitch. She also scored the #3 spot for all-time peak active subscriptions with 171,818 subs.
Three other female VTubers have hit the top 200 streamers for February. Shylily, Miko Ch. さくらみこ, and Pekora had 2.7 million, 1.5 million, and 1.3 million hours watched last month, respectively.
Valkyrae, currently the most popular female YouTube streamer, was the second most watched female streamer in February, with 3 million hours watched. She jumped ahead of Amouranth, who took the top female spot for 2021. Fuslie, Pokimane, and 다주 Daju also made the top 200 with 2 million, 1.6 million, and 1.4 million hours watched, respectively.
To get more insights in your inbox every week, sign up for Stream Hatchet's newsletter.