TheGrefg broke the Twitch peak record with over 660K viewers while streaming the Galactus Fortnite event!
Fortnite's in-game events continue to drive viewership as serve as the new precedent for launching content and engaging the fan base.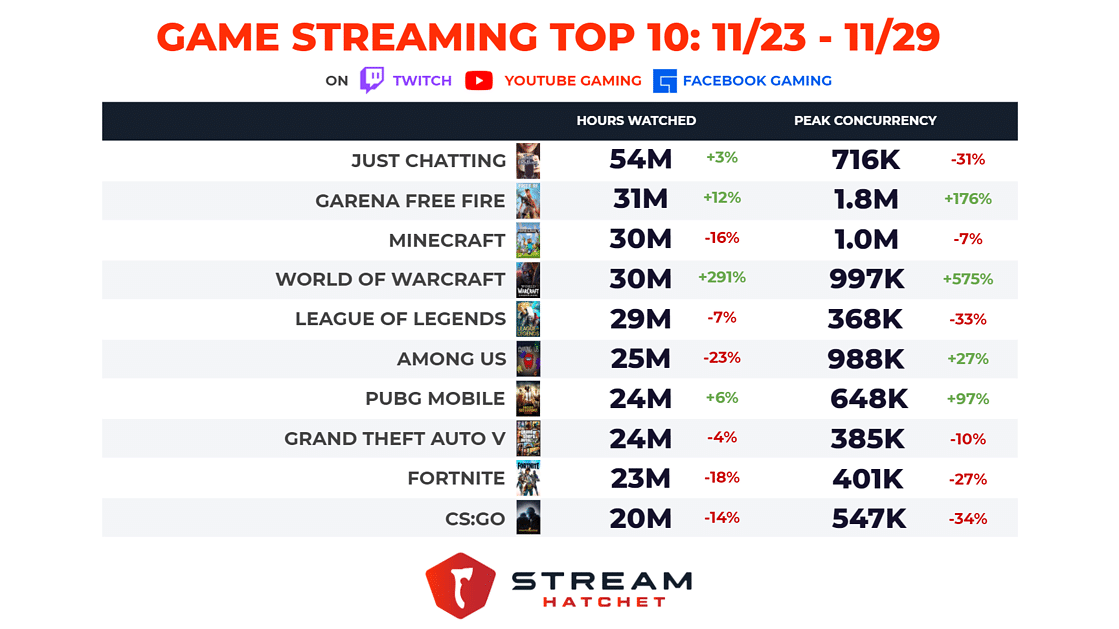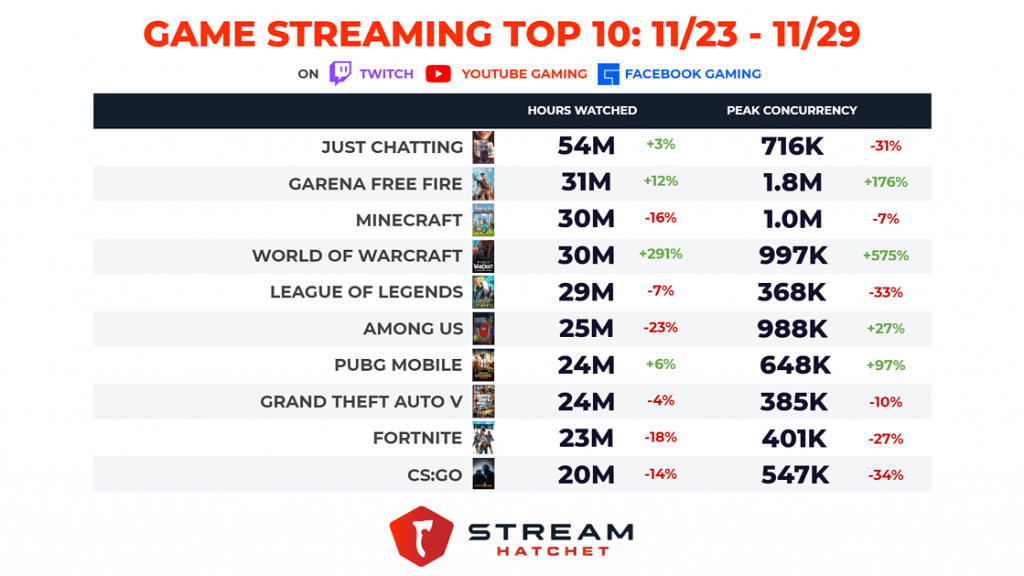 Top Growing Titles:
World of Warcraft generated 30M hours watched, an increase of 291% to go along with a 575% growth in peak viewers.
Garena Free Fire placed second with 31M hours watched, a climb of 12%. The mobile game also had the highest peak last week with 1.8M viewers.
PUBG Mobile grew 6% in hours watched but also boasted a 97% growth in peak audience.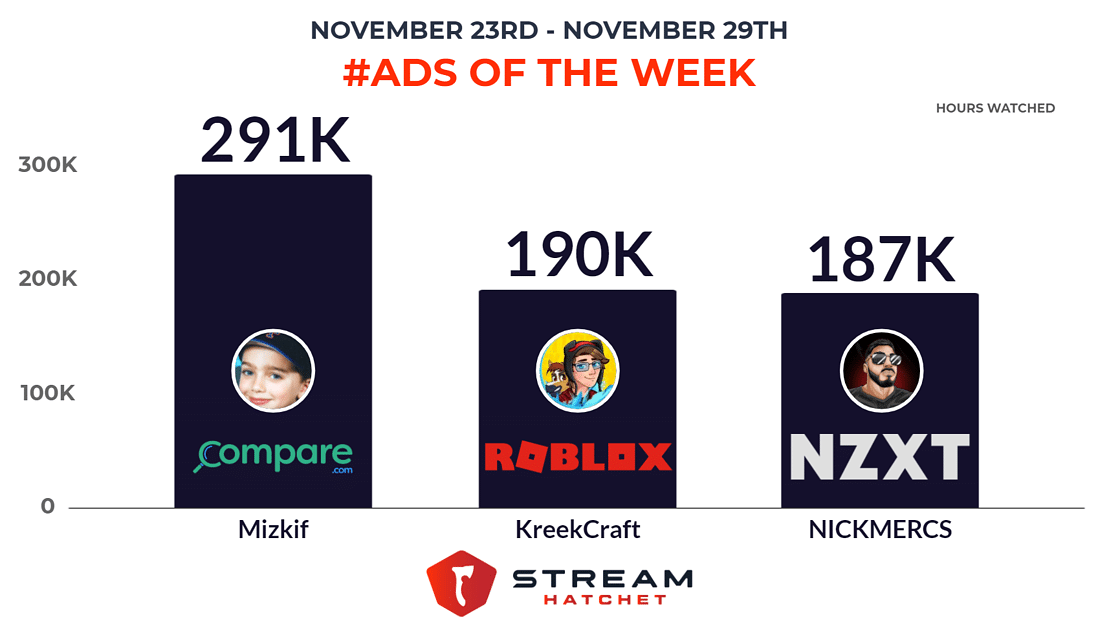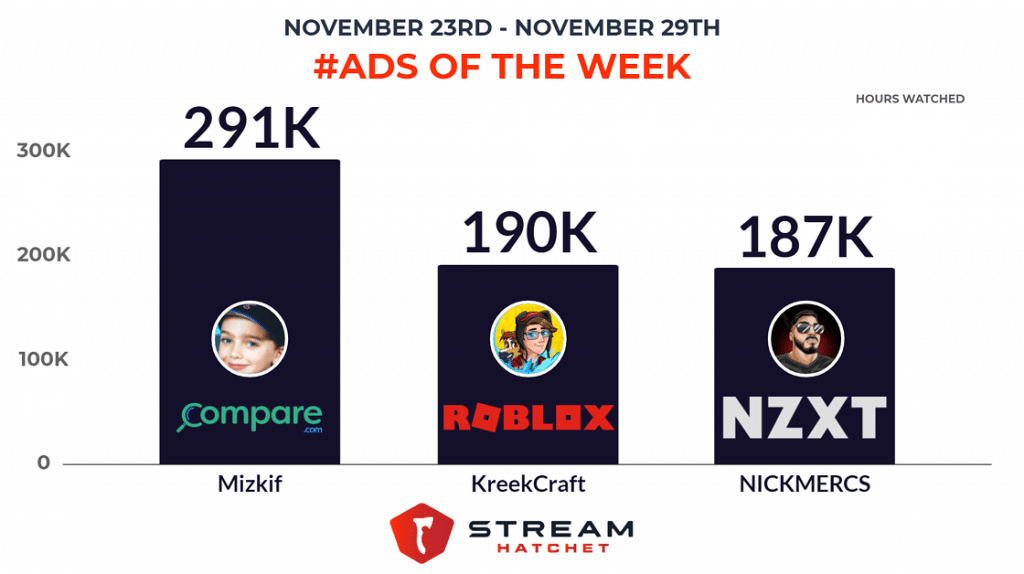 This Week's Winer: Mizkif x Compare
The charitable segment reached about 291K hours watched over 4 hours. Mizkif was able to produce a peak audience of almost 93K viewers as well.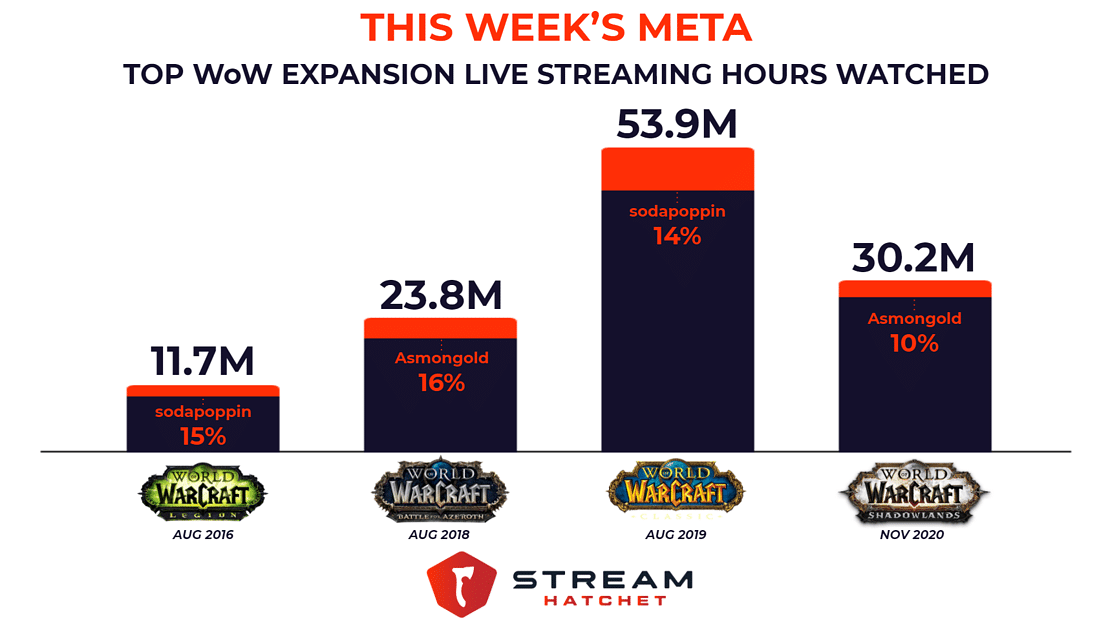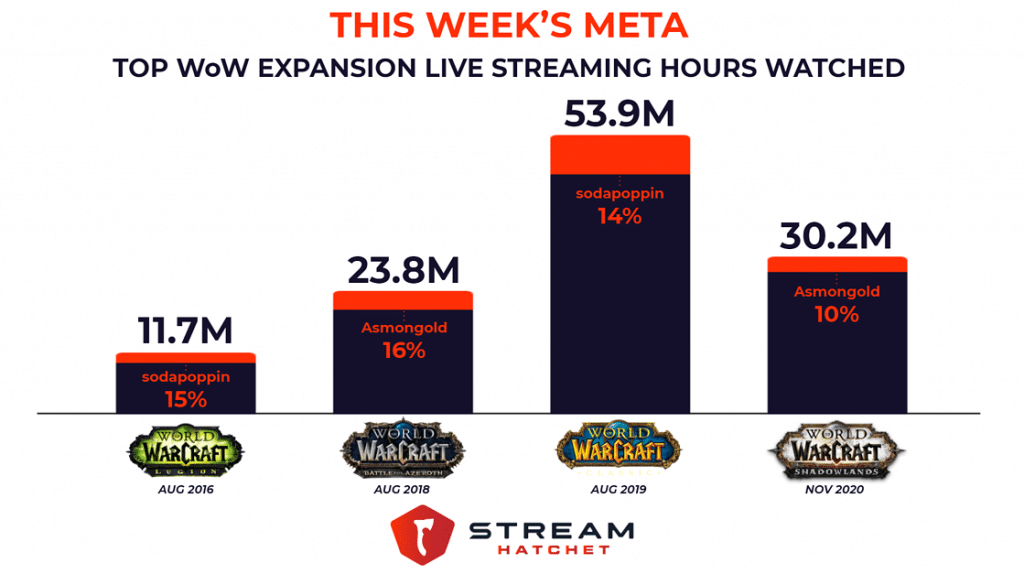 Shadowlands lifted WoW to reach over 1M peak viewers during its launch week; one of only three games to break that barrier last week.
Asmongold generated the most Shadowlands hours watched with about 3M hours, or 10%, of the total viewership.
Either Asmongold or sodapoppin have been the top World of Warcraft streamer for each of the past four expansions.