Stream Hatchet's Video Game Live Streaming Trends Report for Q1 2023 is live!
Download the report to understand trends on Twitch, YouTube Live, and for the overall live streaming industry, including top creators, gaming and non-gaming trends, and the integration of popular IP into video games and live-streams.
Video game live-streaming viewership is still up by 43% compared to Q1 2020, and more than double Q1 2019. However, because of Facebook Live's 68.9% decline over the last year, Q1's overall viewership has also dropped slightly, with hours watched down 16% to 7.4B compared to Q1 2022's 9.4B.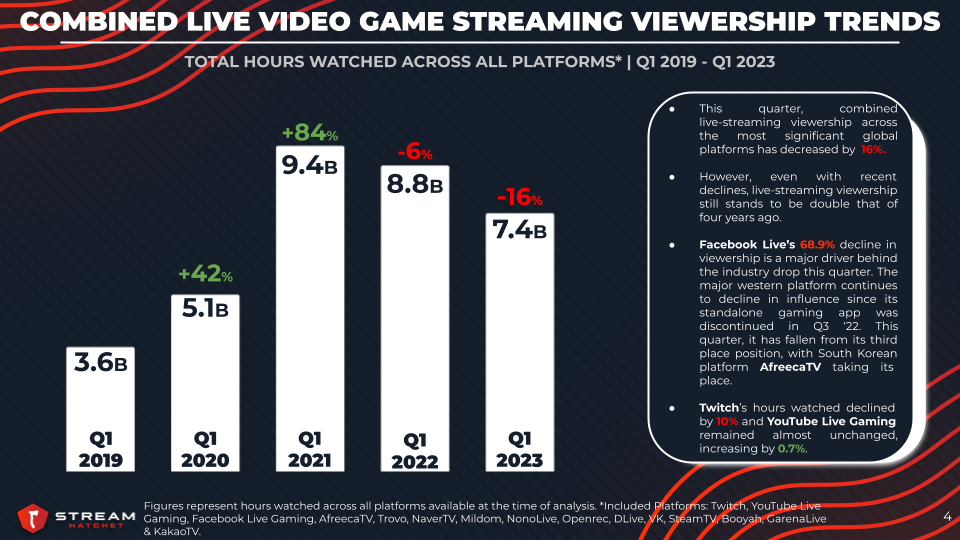 Twitch's hours watched also declined by -10% in Q1. YouTube Live Gaming's watchtime remained relatively consistent, with their hours watched increasing 0.7%
Facebook Gaming has seen a decline in Q1 dropping from 9% to 3% falling out of the top 3 platforms last quarter. Youtube Gaming and Twitch picked up Facebook's lost market share gaining 2% and 4% market share respectively.
AfreecaTV now holds the third position among the top live streaming platforms. AfreecaTV's market share has grown from 3% to 4% compared to 2022.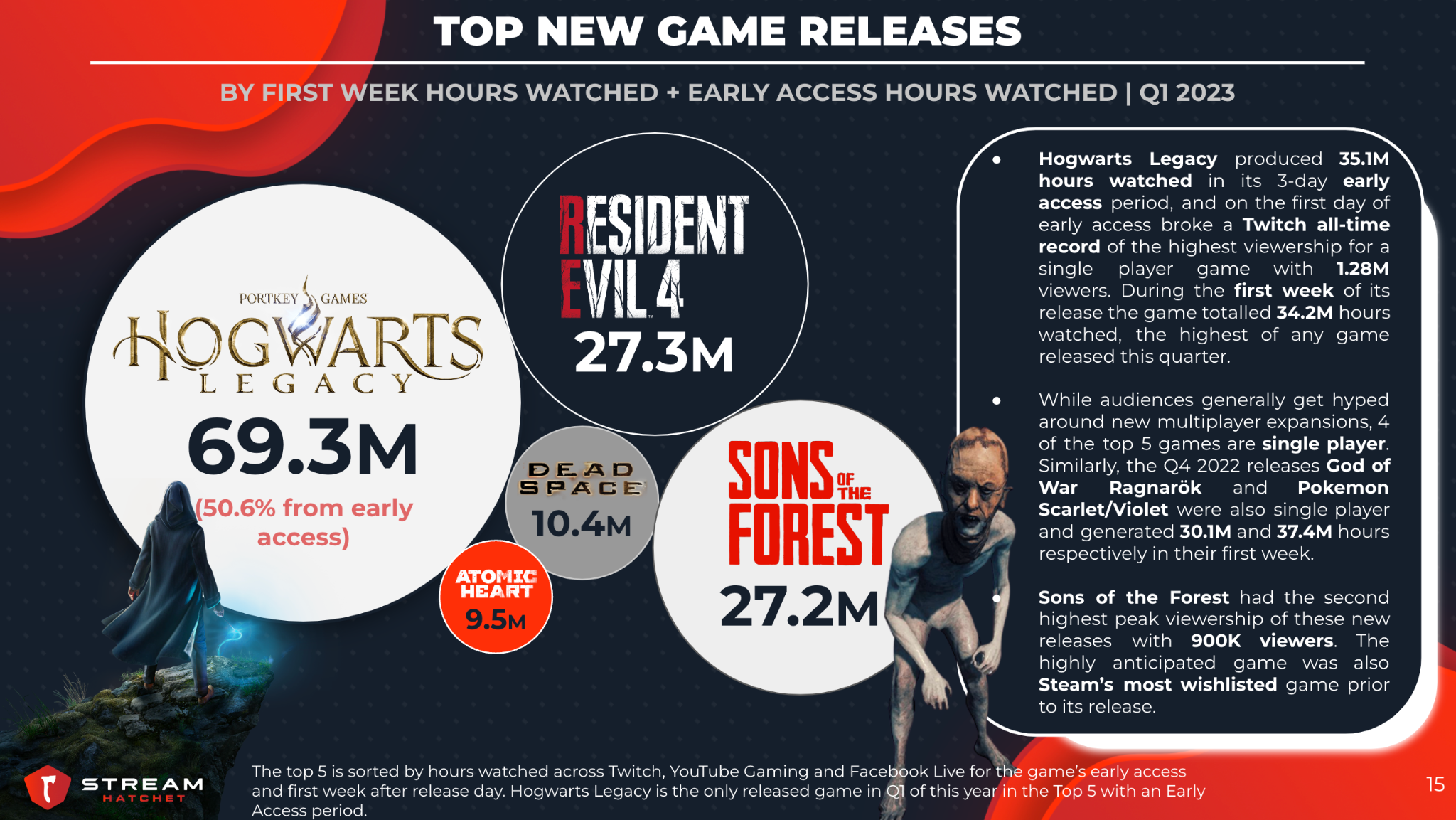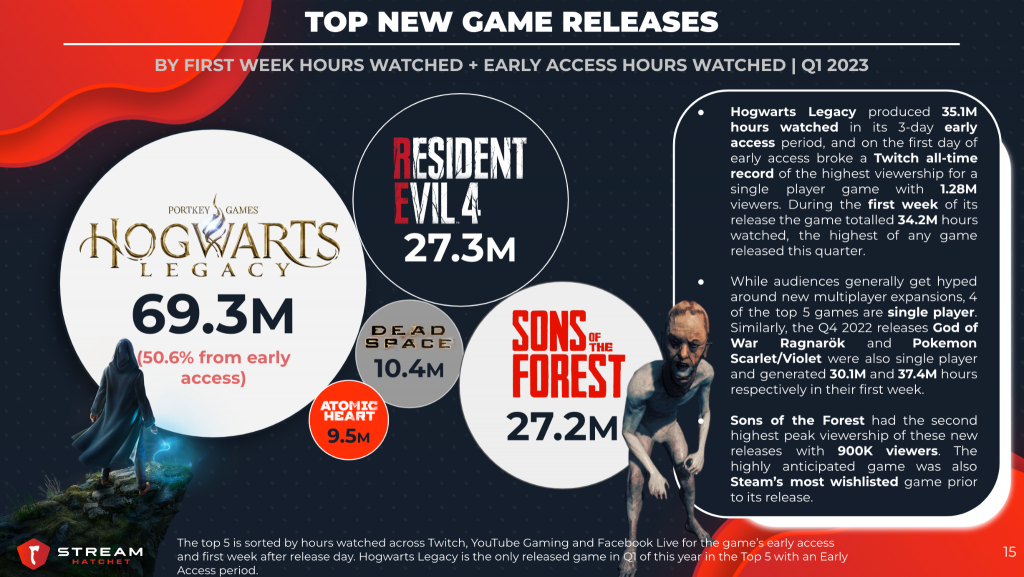 Single-player games were the hot topic of Q1, making up 4 of the 5 top new game releases by hours watched on live-streaming platforms. Hogwarts Legacy was the only game of the 5 to have Early Access, and generated just over half of its 69.3M hours watched from that 3-day period.
The game also broke the Twitch all-time record for peak viewers of a single-player game with 1.28M viewers during the Early Access period.
Choosing to promote a game with an Early Access period is a great way for video game publishers to boost hype for the game across Twitch, YouTube Live Gaming, and other live-streaming platforms. Creating a marketing campaign that provides access to a select group of live-streaming creators directs fan attention to those accounts and lets them preview the game before purchasing.
Choosing these influencers you work with is imperative to your marketing campaign strategy. Paying top dollar for a few high-performing creators is a good way to get the broadest reach for your game. Hogwarts Legacy took this route, and was able to drum up hype and interest during Early Access. However, with a more niche game, carefully selecting live-streaming creators that play similar types of games, have average-to-above-average viewership stats, and potentially better than average chat engagement on their streams is a sure-fire way to boost interest for your game in an early access period.
Chat with a Stream Hatchet account rep to learn how you can use our unparalled insights and data to improve your live-streaming marketing plan almost overnight!