Stream Hatchet Webinar ft. Nicole Pike
Join us on December 15th, 2020 at 1pm ET for an exclusive webinar discussing esports audiences, female creators, and mobile gaming growth with Nicole Pike!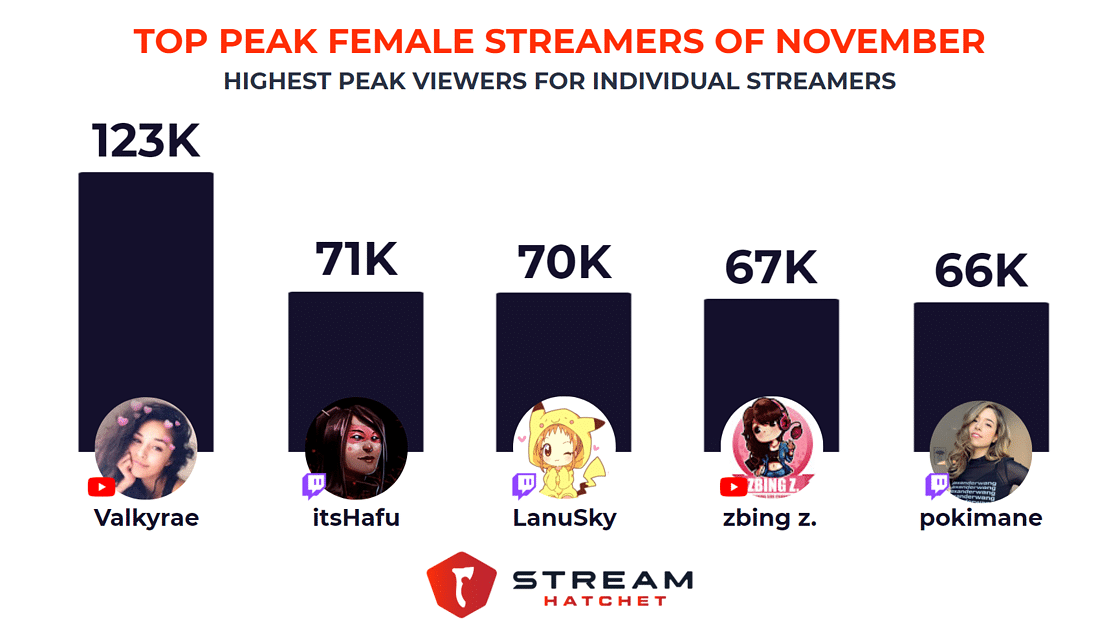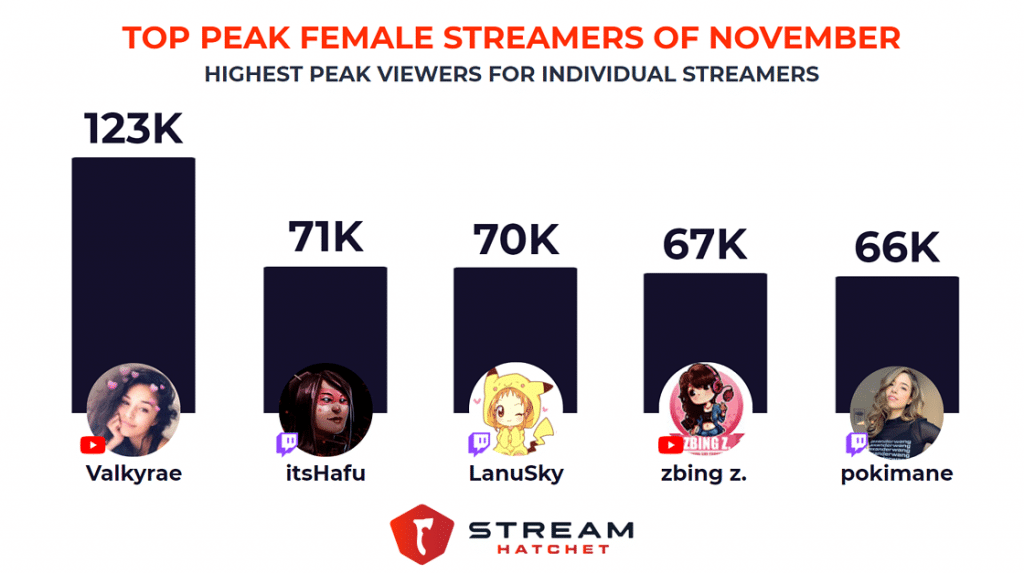 Valkyrae was the top female streamer reaching 123K peak viewers in November. This is after she was also crowned the top female streamer of Q3 with 6.1M hours watched.
Streamer zbing z. is from Thailand and the only international content creator that made the list. On YouTube, she has over 12.5M subscribers!
After taking a break from streaming earlier this year, pokimane returned with incredible success generating 4.2M hours watched in Q3 and coming in at fifth on November's female peak list.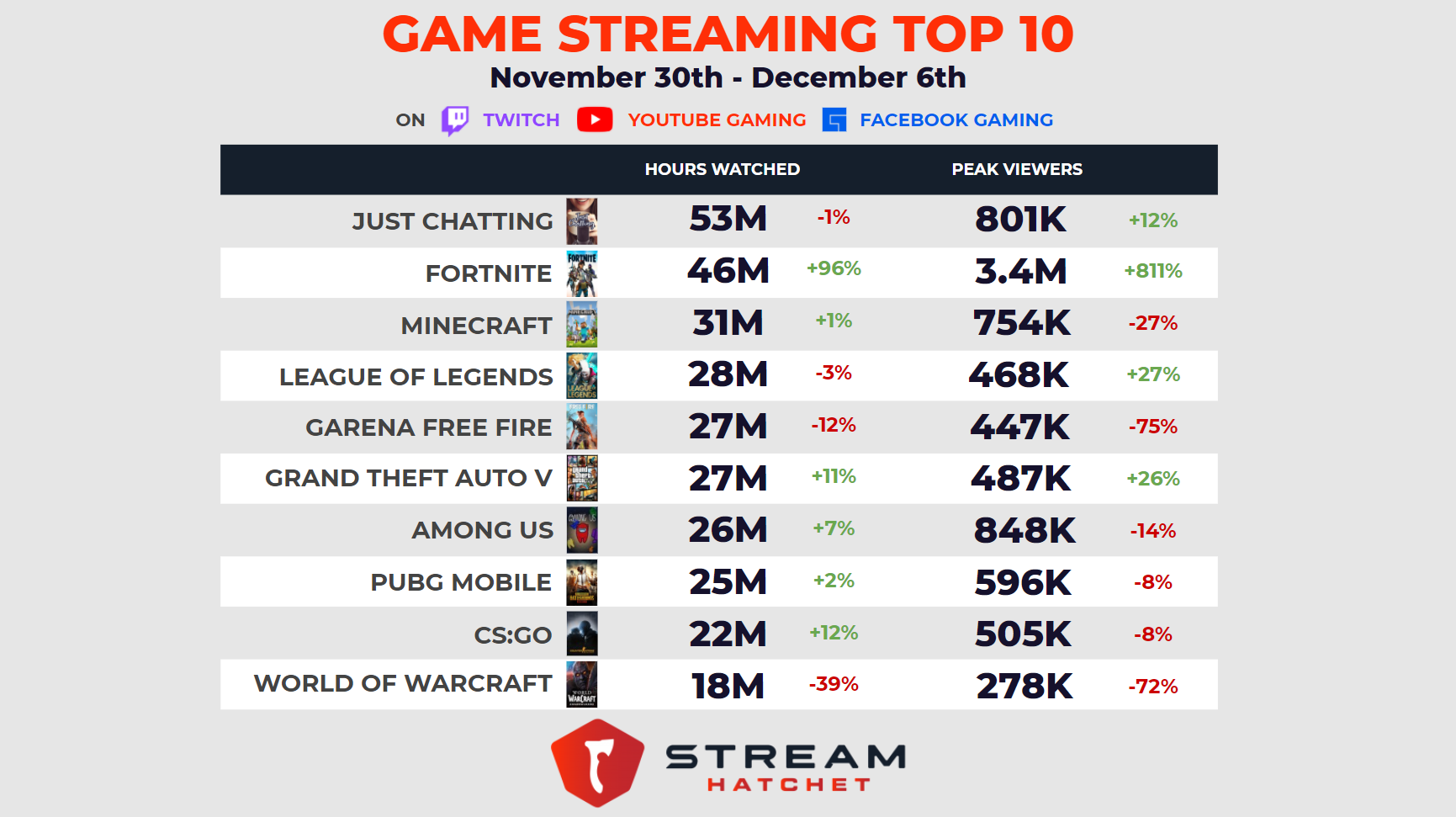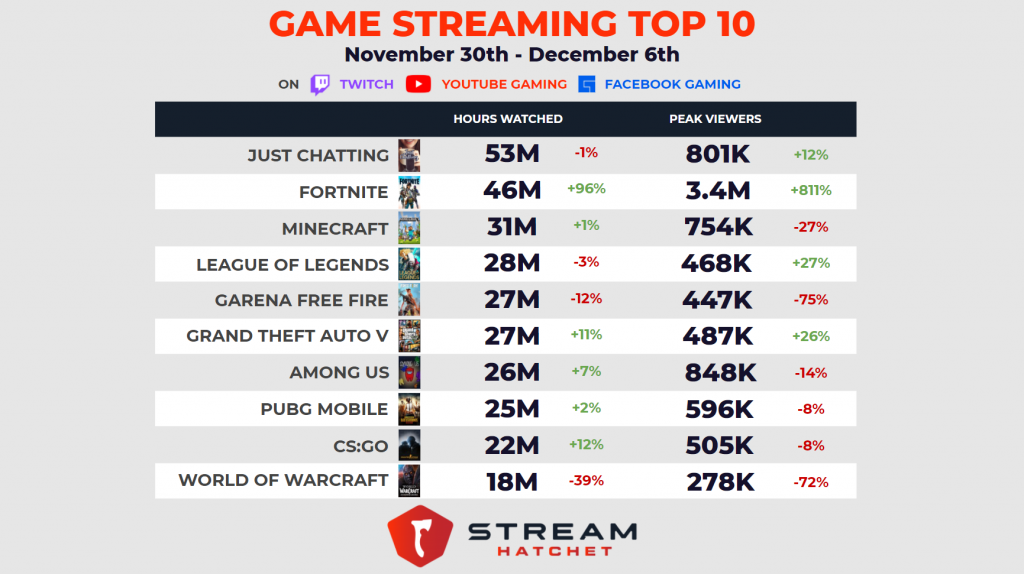 Top Growing Titles:
Fortnite skyrocketed 96% in total hours watched to reach 46M thanks to the Galactus in-game event. The game also reached 3.4M peak viewers!
CS:GO climbed 12% to 22M hours watched to retain a spot on the top ten list.
GTA V grew 11% to 27M hours watched, just barely outside of the top 5 games – not bad for a game released in 2013.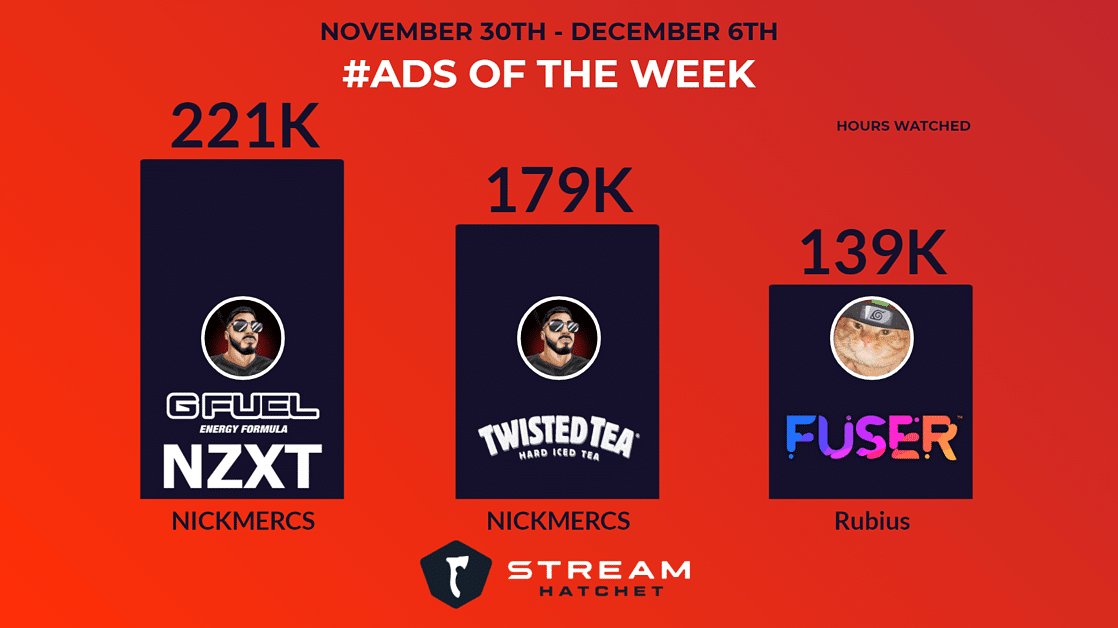 With three sponsors over two streams it's only fitting that NICKMERCS once again claimed the two most popular sponsored segments last week. The first comes from a stream in which both G FUEL and NZXT were activating campaigns – both endemic companies who have had great success working with NICKMERCS in the past.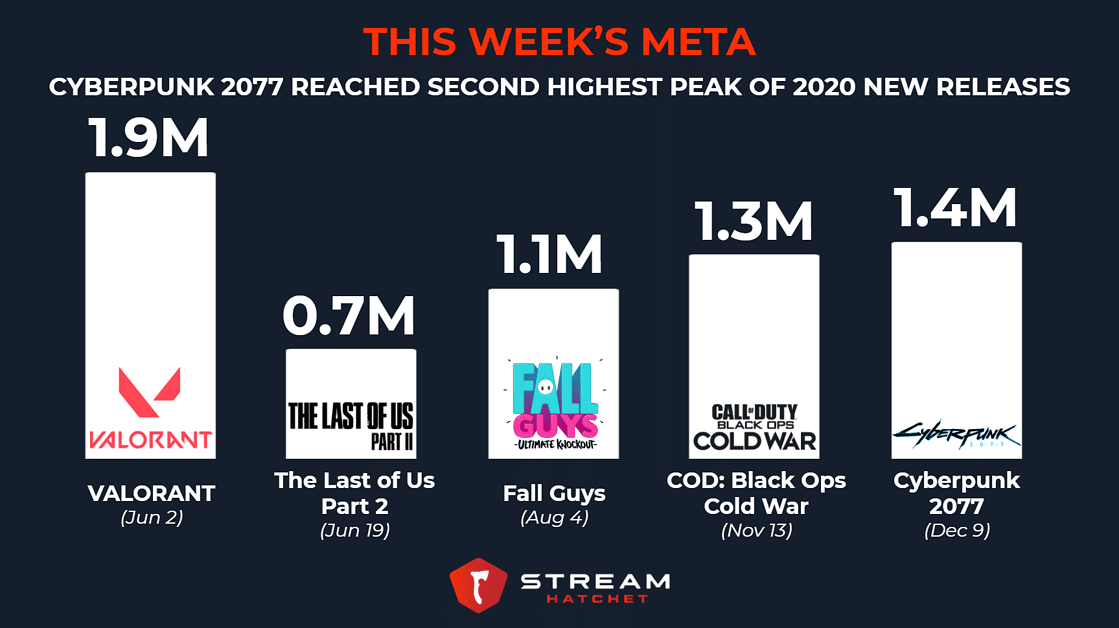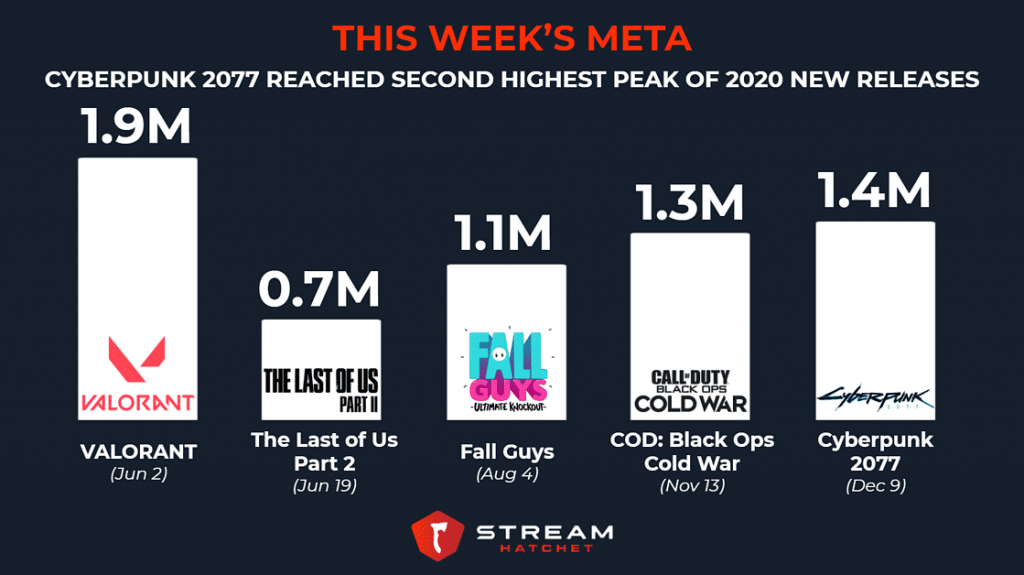 Besides reaching 1.4M peak viewers and 14M hours watched, Cyberpunk 2077 also produced an average of 576K viewers.
On launch day, over 25K hours of Cyberpunk 2077 gameplay were streamed across Twitch, YouTube Gaming, and Facebook Gaming.
Close to 12M hours watched were through Twitch, accounting for over 85% of the market share.