This week on Twitch sponsored segments popped up for the new Amazon Original show Hunters as well as the normal#ad streams we have seen. We dive below into the top sponsored segments across streaming platforms to give you detailed view on their success.
CohhCarnage led all channels in #ad streams this past week with 103,413 hours watched with a sponsored stream by Discord. While he didn't talk much about he sponsored nature of the stream at the beginning of the broadcast, "Sponsored by !Discord" was prominently displayed in his title. By no means did Carnage have the strongest average viewership, but with 6.5 hours of airtime, his sponsored stream pulled in about 30,000 more hours watched than the next best stream.
DrLupo, a #ad stream regular, fell into second place this week with a stream sponsoring the new Amazon original series "Hunters." Both he and Giantwaffle had 2-hour streams advertising the eight-episode series on Amazon. The series, based in 1977, is about a group of Nazi hunters that find a hundreds of Nazi officials in New York City.
Of the top #ad streams this past week, Lupo and Waffle averaged more viewers than anyone else by a sizable margin. Their 36,710 and 27,037 average CCV respectively was more than 10,000 viewers higher than CohhCarnage.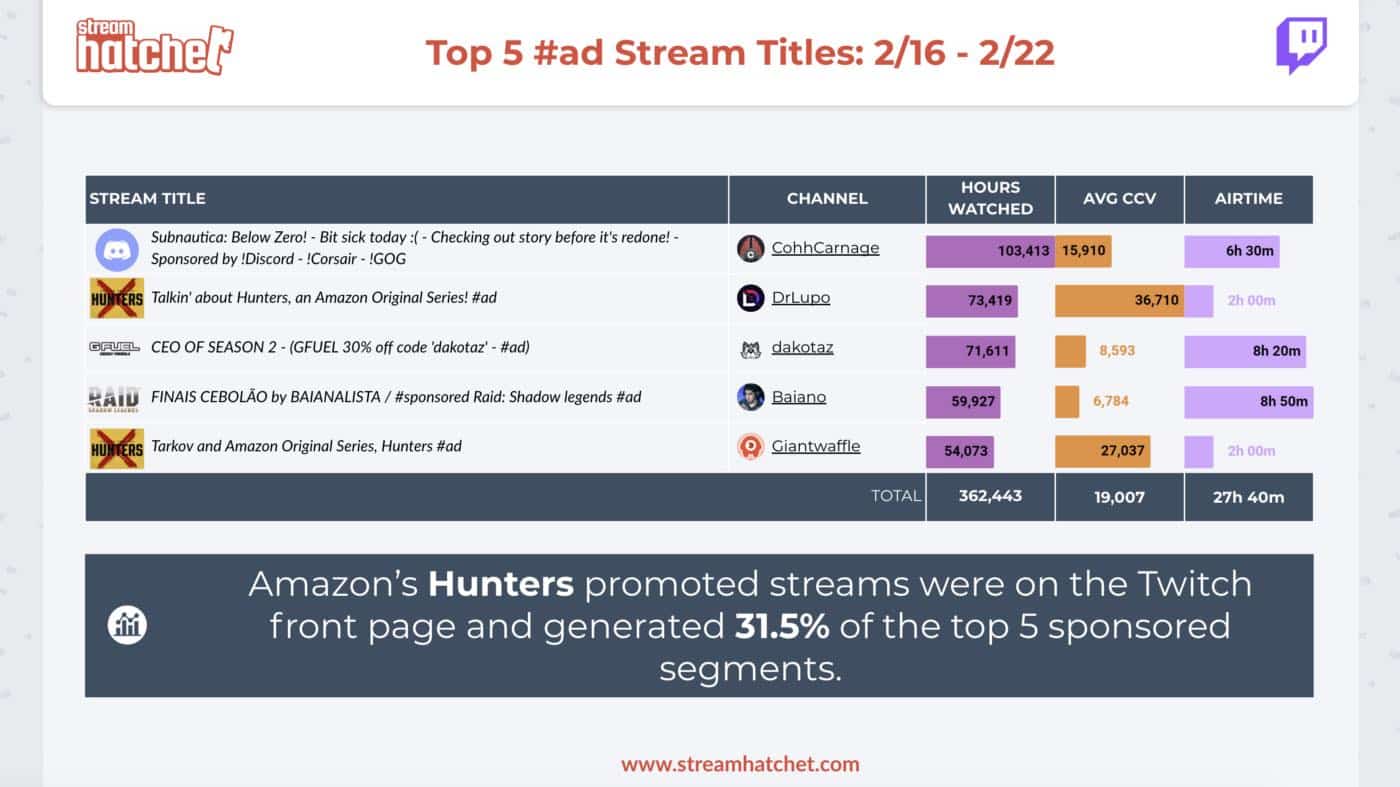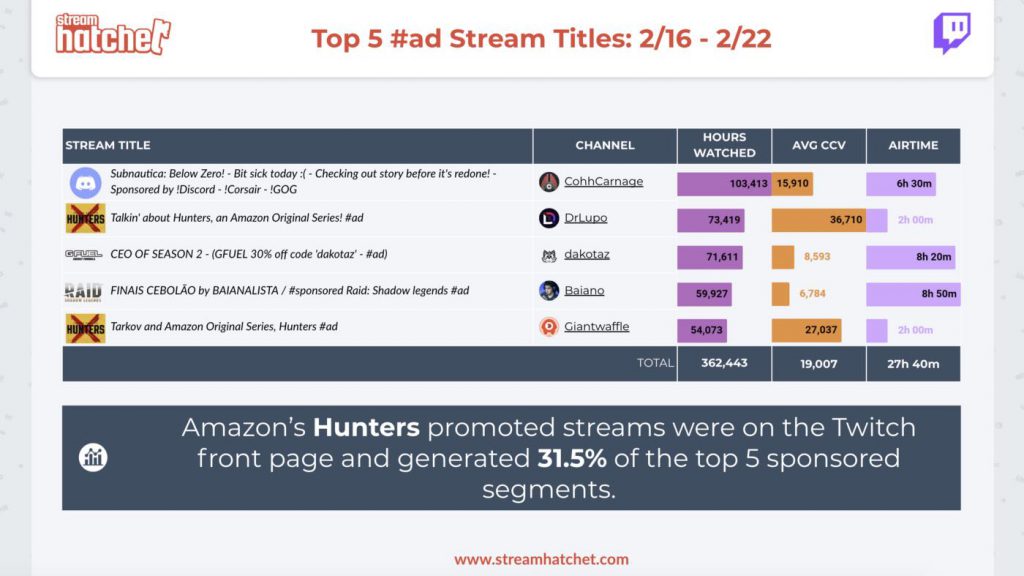 Dakotaz was the third most-watched #ad streamer of the week with a GFUEL sponsorship that was in his title during an eight-hour stream. GFUEL is branded as the "energy drink of esports," and sponsors numerous other popular streamers like Castro1021 and DrDisrespect. Dakotaz 8,593 average CCV was significantly lower than the other top streams, but keeping #ad in his title for several hours longer than the other top #ad streamers helped give his stream a leg up.