Hogwarts Legacy has broken the record for the highest peak concurrent viewership for a single-player game on Twitch with 1.3 million viewers watching on Tuesday. 
This number beats the previous record set by Cyberpunk 2077 in 2020 with 1.14M concurrent viewers. Hogwarts also beat out Elden Ring which hit a peak viewership on Twitch with just over 900K viewers last year.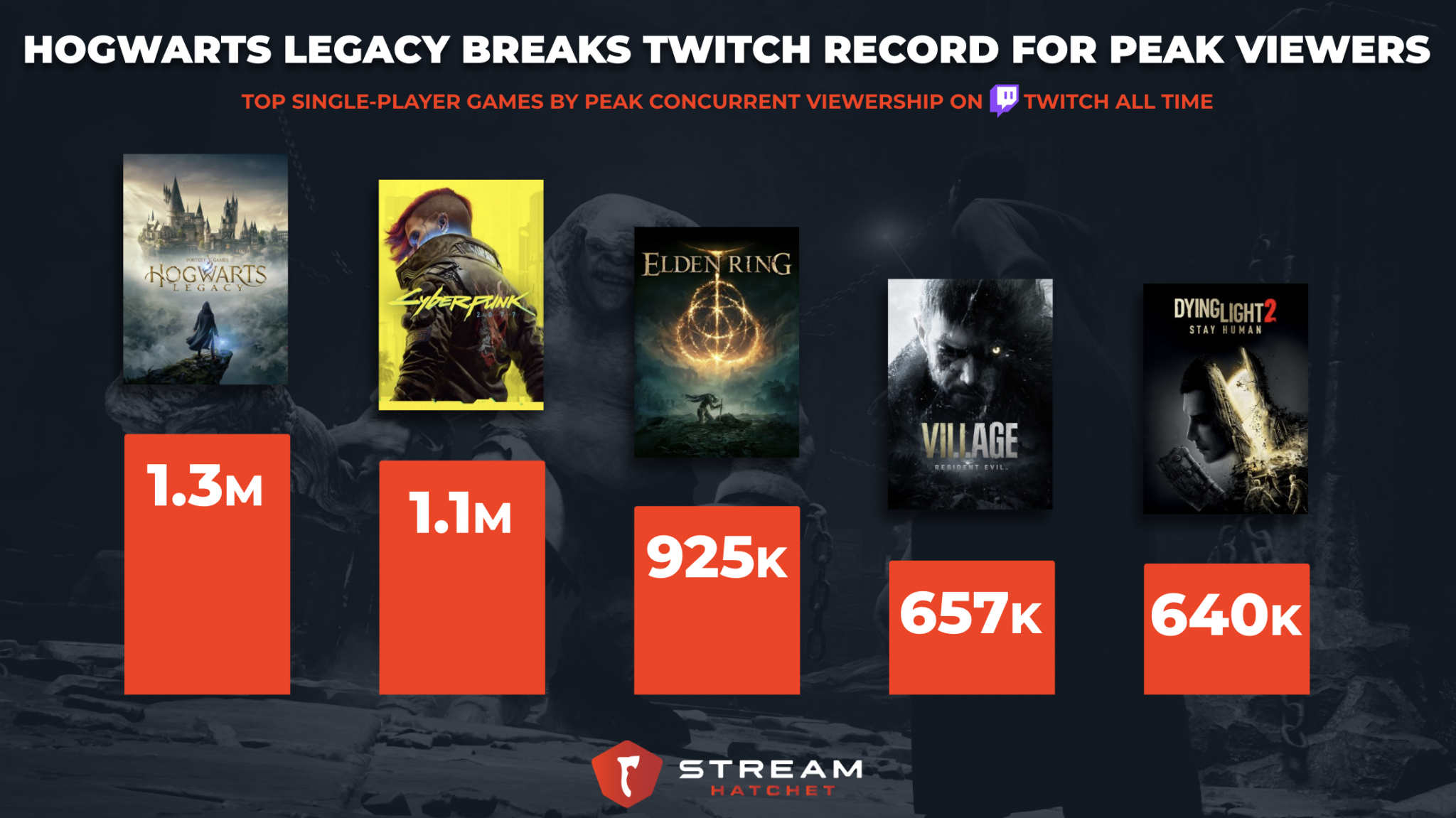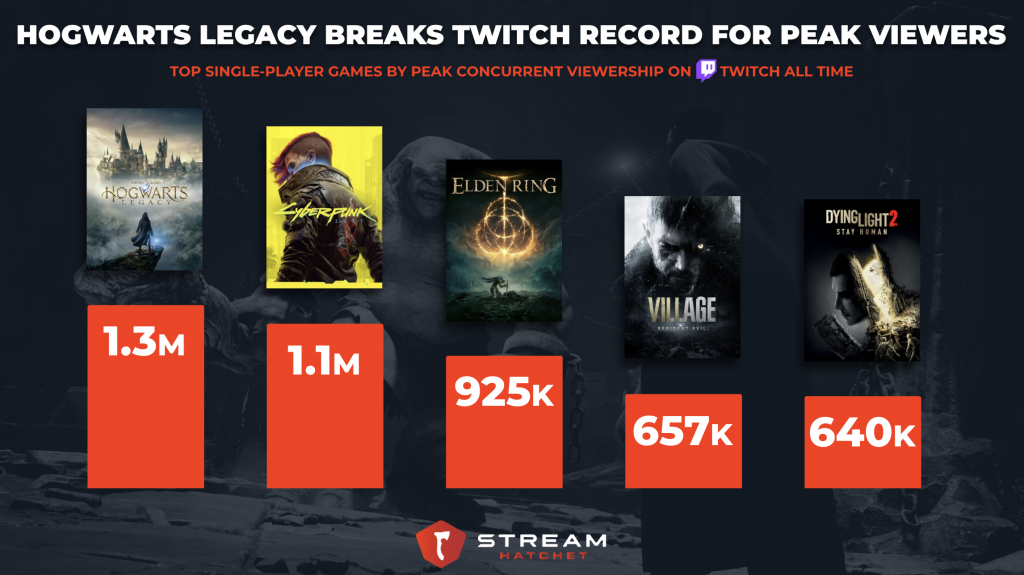 Resident Evil: Village and Dying Light 2: Stay Human currently sit in 4th and 5th place for peak viewership on Twitch with 657K and 640K viewers, respectively.
Hogwarts Legacy hasn't even been released to the general public and has already become one of the most popular single-player games in live streaming ever through the influencer marketing and drops programs Warner Brothers has set up on Twitch. 
The game generated 13.7M hours watched in its first day on live streaming, and had an average minute audience of 540K.
Top Hogwarts Legacy Live Streaming Creators
xQc was the live streaming creator that had the highest viewership on the first day, generating 1.3 million hours watched on his channel. He also saw the highest single-channel peak viewership at 126K concurrent viewers.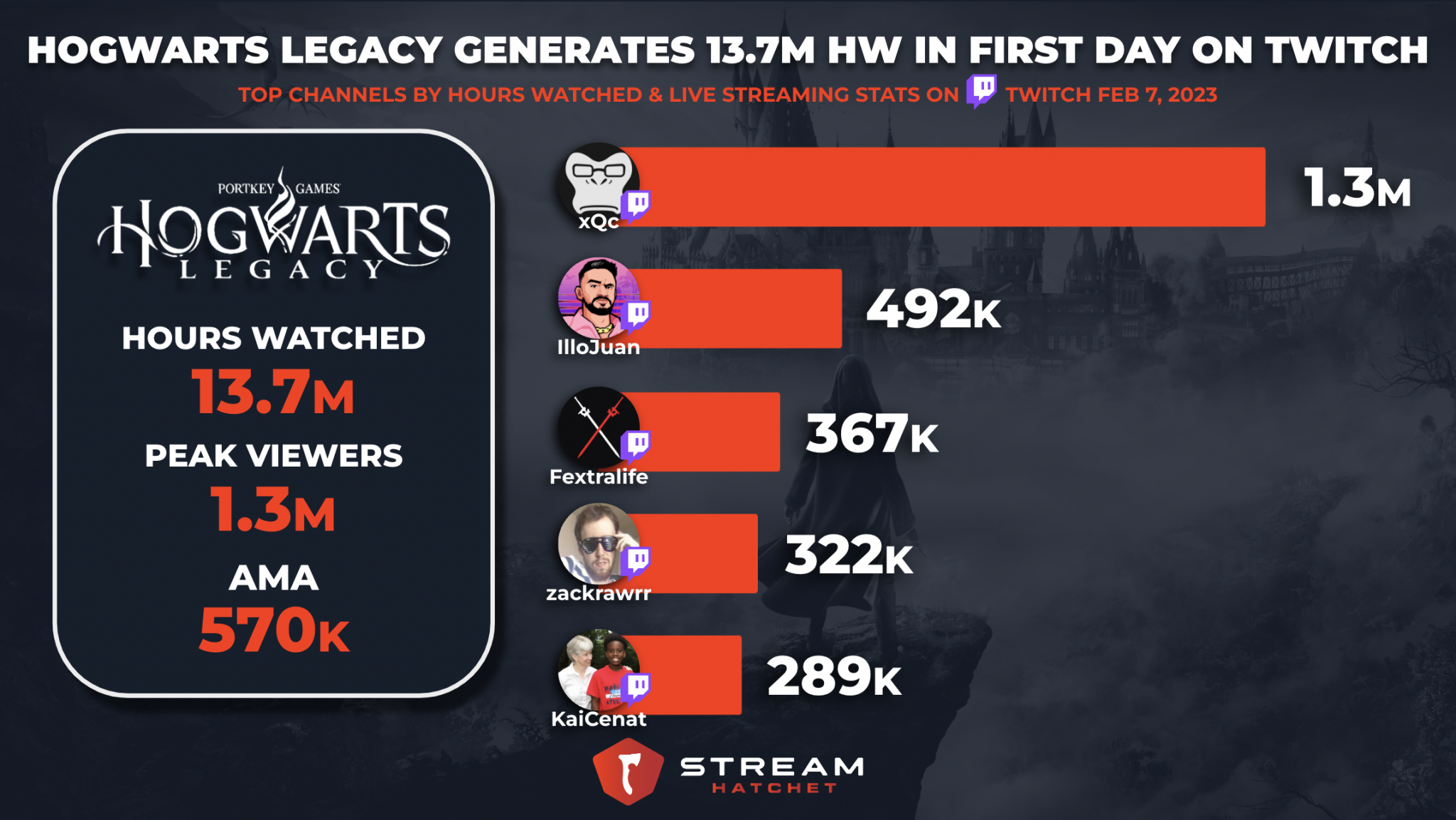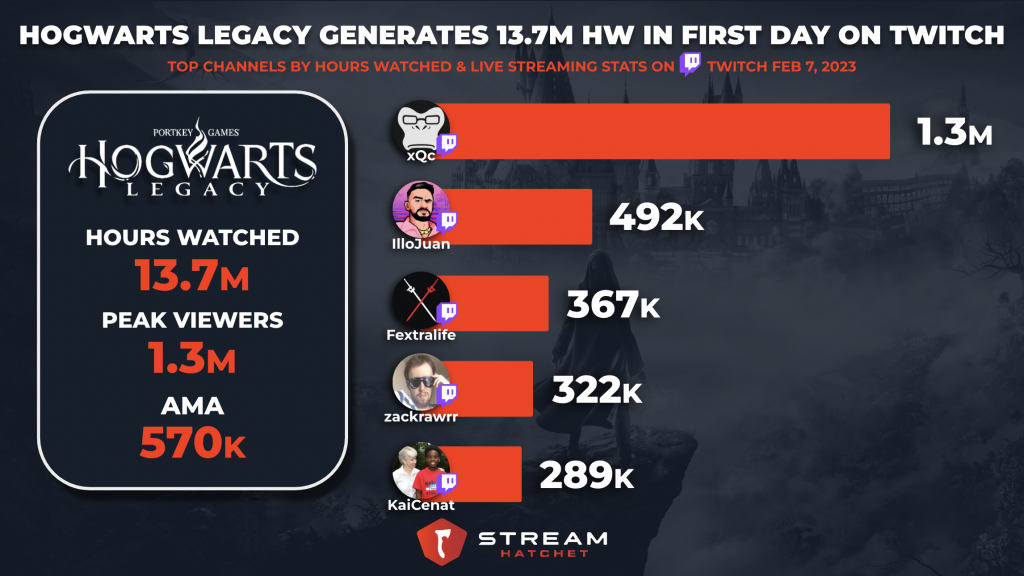 Illojuan was the second most-watched creator with just under half a million hours watched. Fextralife came in at 362K hours watched, zachrawrr (Asmongold's second channel) had 322K hours watched, and KaiCenat generated 289K hours watched, streaming the game during his ongoing subathon. 
The hype for Hogwarts Legacy has been around since the game was first revealed in 2020, leaving players wondering when they would finally be able to get their hands on it. The game officially releases to the general public on new-generation consoles on Friday the 10th. This weekend's live streaming numbers might even beat out the game's first 24 hours on Twitch, and it could possibly break its own record again.
To learn how you can power your influencer marketing strategy with Stream Hatchet data & intelligence, sign up for a free demo of our products and services.