Since its release in 2017, TikTok has exploded as a leader in short-form video content. Its ready-made video tools and bite-sized entertainment value make it easily accessible for creators and viewers alike.
According to DataReportal, TikTok has 689M monthly active users as of January 2021, making it the 7th most-used social media platform. Known for comedy, viral dances, and DIYs TikTok is also a growing home for viral video game streamer clips.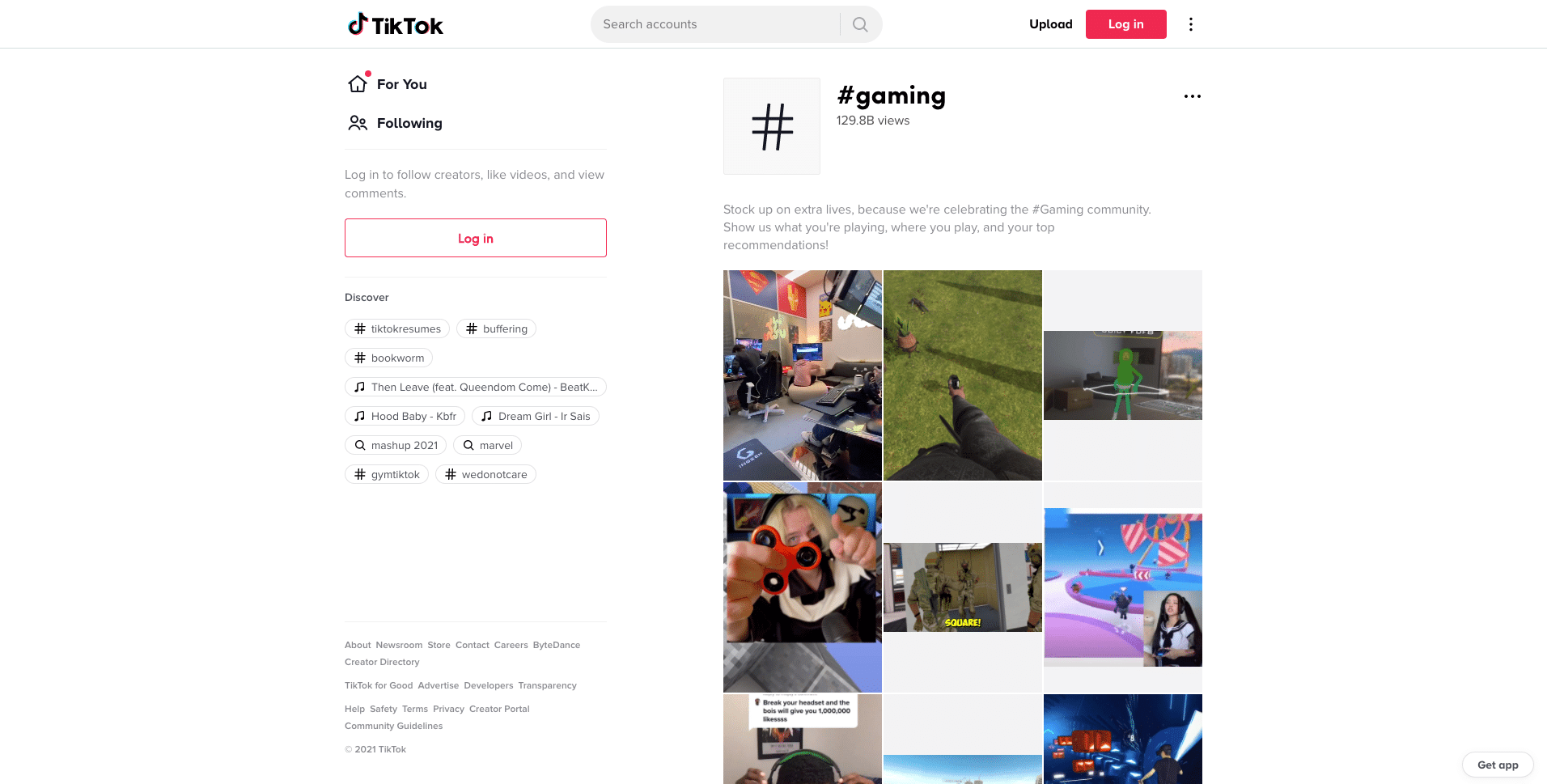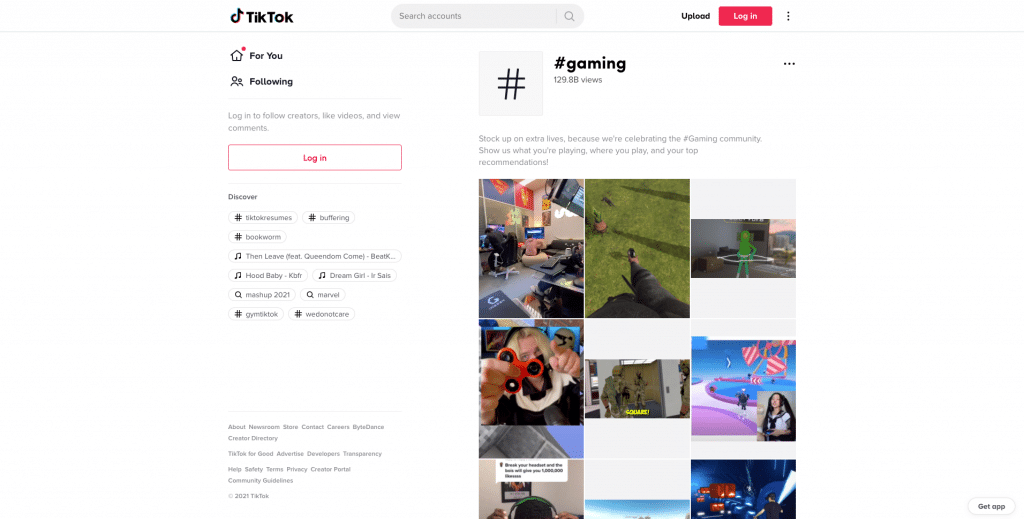 TikTok's #gaming has already garnered over 129B views, as of July 7th. Streamers on Twitch, YouTube Gaming, and Facebook Gaming have taken notice of TikTok's marketing power and are using the platform to grow their streaming channels.
Here are 5 streamers who are utilizing TikTok's social influence:
SallyIsADog
Today, Kevin 'SallyIsADog' Dollophf has more than 2M followers on TikTok and over 200K followers on both his Twitch and Youtube channels. According to his interview with Dexerto, he gained major traction from his COD Warzone TikToks during the pandemic lockdown. Within months of starting his TikTok account in April 2020, he gained popularity through his well-edited tips, tricks, and storytime Warzone clips.
Total followers on SallyIsADog's Twitch Channel (April 1st, 2020 – July 1st, 2021)
Most Warzone content creators typically lean on the more serious side of streaming, with an emphasis on skill. With sponsors like Elgato, Gfuel, Battle Beaver, and Respawn, SallyIsADog has proven that focusing on the entertainment factor of streaming can lead to major success.
Neeko
On March 2, 2020, Nicole 'Neekolul' Sanchez went viral after she posted a TikTok video lip-syncing and dancing to the Senzawa song "Oki Doki Boomer" while wearing a Bernie 2020 shirt. Prior to the posted video, Neekolul had 31K followers via Twitch. Since creating her Twitch channel back in 2017, Neekolul had been streaming under the radar on Twitch, playing games like Chess, League of Legends, and Dead by Daylight.
Total followers on Neekolul's Twitch Channel (March 1st, 2020 – July 1st, 2021)
Her overnight success caught the attention of gaming organization and lifestyle brand 100 Thieves when they signed her to their content creator roster in July 2020. Currently, Neekolul has 386K Twitch followers and 834K followers on TikTok.
ShelbyRenae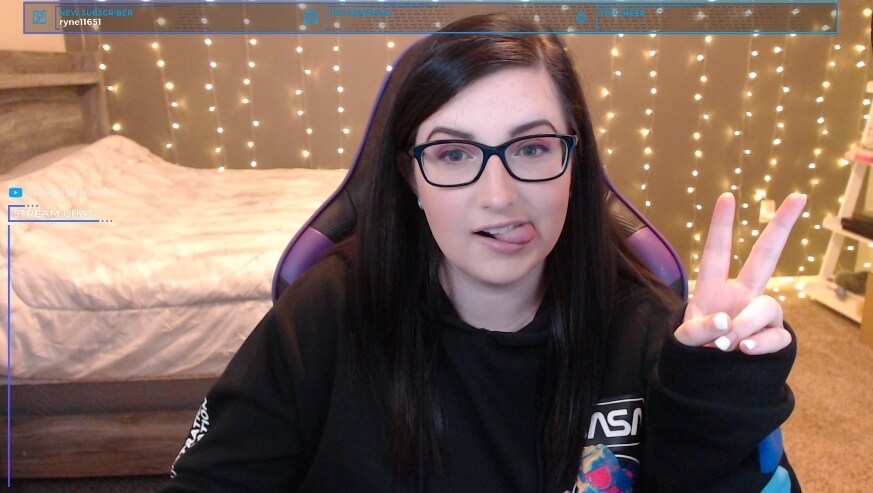 With over 400K YouTube subscribers, 1.2M TikTok followers, and 152K Twitch followers currently, ShelbyRenae is a true triple threat. Proudly self-dubbed the "comfort creator" Shelby prides herself on being an authentic, humorous streamer who loves engaging with her audience.
Total followers on ShelbyRenae's Twitch Channel (January 1st, 2020 – July 1st, 2021)
Initially trying out streaming in 2014, Shelby didn't find her footing until she added TikTok to the mix. Whereas her growth on Twitch was a slow climb, Shelby generated a large following on TikTok in less than a year. TikTok was a great way for her to re-engage viewers after streaming breaks or working around an unpredictable stream schedule.
Legendaley
In June of 2020, Twitch streamer Chris 'Legendaley' Daley posted a 15-minute video on how TikTok blew up his Twitch streams. He discussed, in length, the correlation between a TikTok post of his going viral and how that boosted his Twitch viewers and followers. In early 2020, Legendaley took a two-week break from streaming/posting to re-evaluate and revamp his entire digital brand. He came back ready to work smarter, not harder, by expanding his reach.
Total followers on Legendaley's Twitch Channel (January 1st, 2020 – July 1st, 2021)
The key, he says in the video, is going live on TikTok before Twitch stream to promote upcoming content. His first viral TikTok post from February of 2020 has over 173K likes and over 900K views. Today, Legendaley has 967K followers on TikTok along with 85K Twitch followers. He has partnered with the likes of Fornite and is currently a G FUEL partner.
Wacke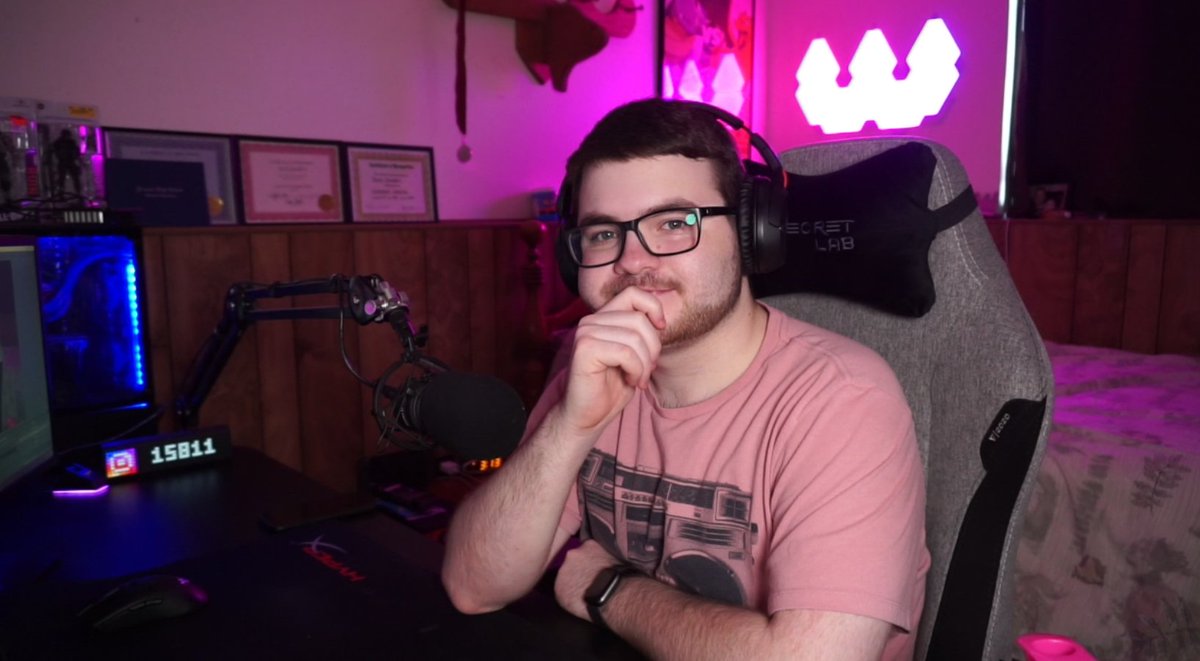 Jack 'Wacke' is a COD content creator and member of the Atlanta-based gaming organization Ghost Gaming. Similar to SallyIsADog, Wacke has utilized the power of TikTok to promote his streaming channel with well-edited tips, tricks, and news of Warzone highlights.
Total followers on Wacke's Twitch Channel (January 1st, 2020 – July 1st, 2021)
Today, Wacke has over 290K TikTok followers, 45K YouTube subscribers, 30K Twitch followers, and is a proud G FUEL partner.
ESSENTIAL DATA AT YOUR FINGERTIPS
Stream Hatchet's focused on connecting real time data to trends across the gaming world, with the goal of maximizing content insights across the video games and esports industry. Our new Essentials platform is robustly built with the key tools for running marketing activations on live streaming platforms.
Stream Hatchet's Essentials platform can:
Monitor the top channels across all major live streaming platforms
Pull detailed metrics from specified channels
Measure viewership in aggregate by building custom lists of channels
Ready to enhance your go-to marketing strategy with Stream Hatchet? Get started with a free trial today.