Ludwig Ahgren is one of the most well known gaming creators in the world. Ludwig started his live streaming career in 2018, streaming popular Nintendo titles including Pokemon, Mario Party 4, Super and Smash Bros. Melee. While Ludwig has competed in several Smash esports events, he's much better known for his long stint as a commentator in the pro Super Smash Bros. circuit as one of the most entertaining personalities.
In recent years, Ludwig has emerged as one of the most popular personalities in gaming culture. He has collaborated with Chess.com to host an online chess tournament titled PogChamps, and worked directly with TwitchGaming producing an interactive game show titled Hive Mind.
Ludwig Becomes the Most-Subscribed Twitch Streamer
On March 14, 2021, a month-long subathon broke Ludwig into mainstream popularity, setting a new Twitch record for the most concurrent Twitch subs ever held in a month (previously held by Tyler "Ninja" Blevins). To contextualize, 2% of all Twitch viewers were watching the live stream at any given moment during the month.
In November of 2021, Ludwig signed an exclusive partnership with YouTube Gaming, making him the 6th top streamer to be signed to an exclusive contract. Since then, Ludwig and YouTube have teamed up to host live, in-person events including Mogul Money, which took place at the YouTube Theater in California.
A Model Influencer
From a brand marketer perspective, Ludwig is a model gaming personality. His sponsored content is able to balance strong brand messaging, without disrupting his connection to his audience. Both major endemic brands, including HyperX & Nord VPN, and non-endemics, like Taco Bell & Coinbase, have run various activations with the influencer.
The NordVPN sponsorship has been unobtrusive. The activation includes both an instream banner & a chatbot. Ludwig fans have access to a discounted subscription if they use the link his stream provides. Additionally, there is a custom NordVPN emote that his subscribers can use in chat to show support.
Conversely, brands like Coinbase have taken a more hands-on approach around their Ludwig sponsorship. The two paired up to make a satire video ad where Ludwig repeatedly mispronounced the crypto platform as "cornbase." The video has reached just under 100,000 views on YouTube.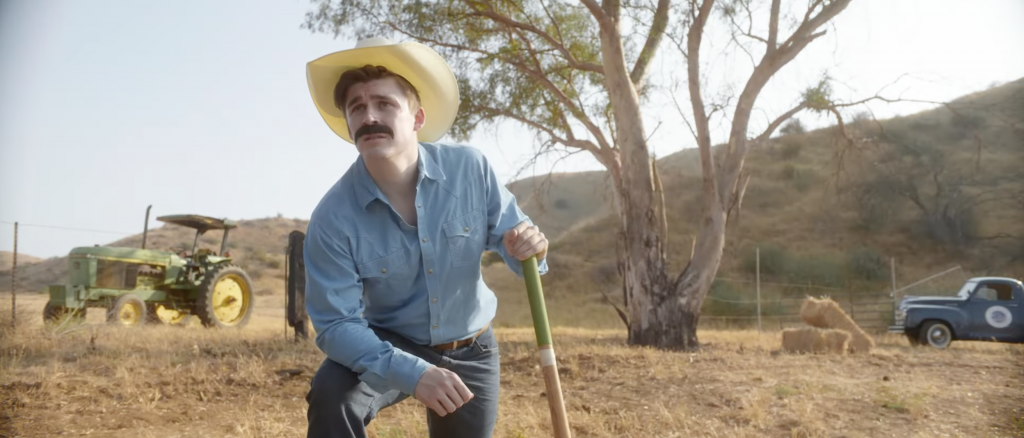 Recently, HyperX and Ludwig teamed up for one of the largest sponsored gaming activations this year, Mogul Money Live. The event generated 20 million branded impressions from instream banners, midroll, and in-stadium signage. The stream peaked at just under 150,000 concurrent viewers, and 5,000 fans joined the streamer in person at the YouTube Theater.
Ludwig's Career Streaming Stats
In just over 4 years of live streaming on both Twitch and YouTube, Ludwig has amassed an incredible following. With 6.4 million combined followers across both platforms, Ludwig has garnered 91.3 million hours watched. His viewership peaked back in his Twitch days at the end of his month-long subathon with over 201k viewers.
Looking to find the perfect gaming influencer for your brand activation? Test out Stream Hatchet's essentials platform for 7 full days, featuring a database of over 3 million gaming broadcasters a week. No credit card required!