Over Easter Weekend the Super Mario Bros. Movie was able to break box office records by becoming the highest-grossing domestic debut in 2023 with $106.1 million. The movie also surpassed Frozen II as the best global launch for an animated movie of all time according to the Hollywood Reporter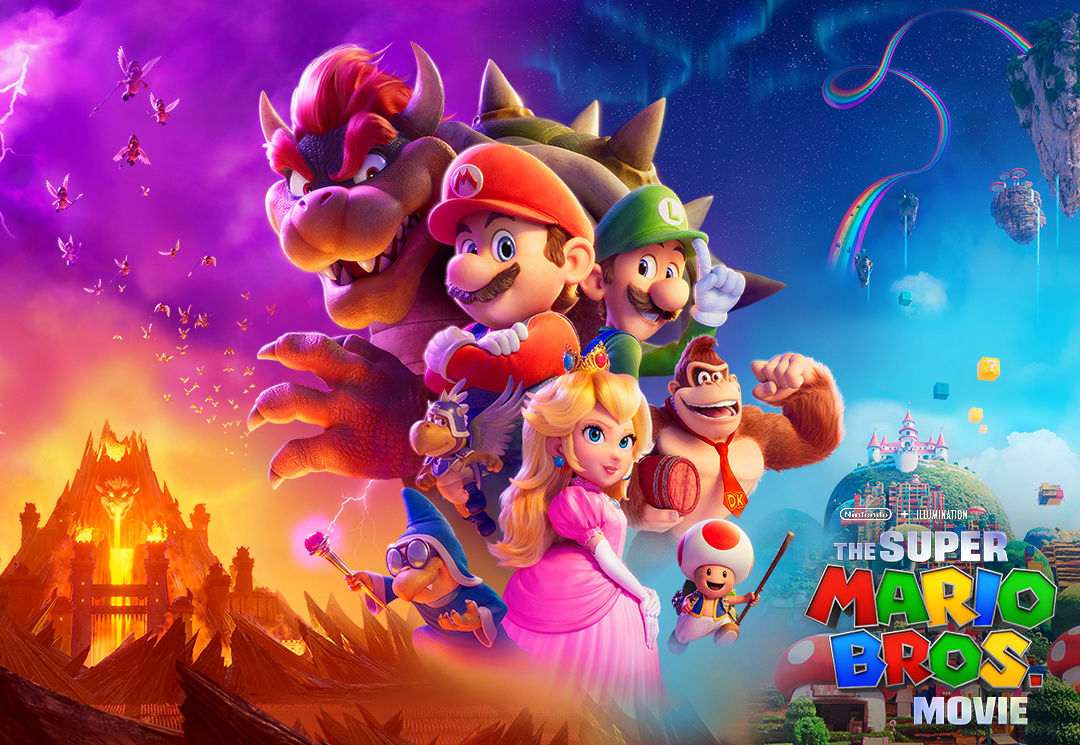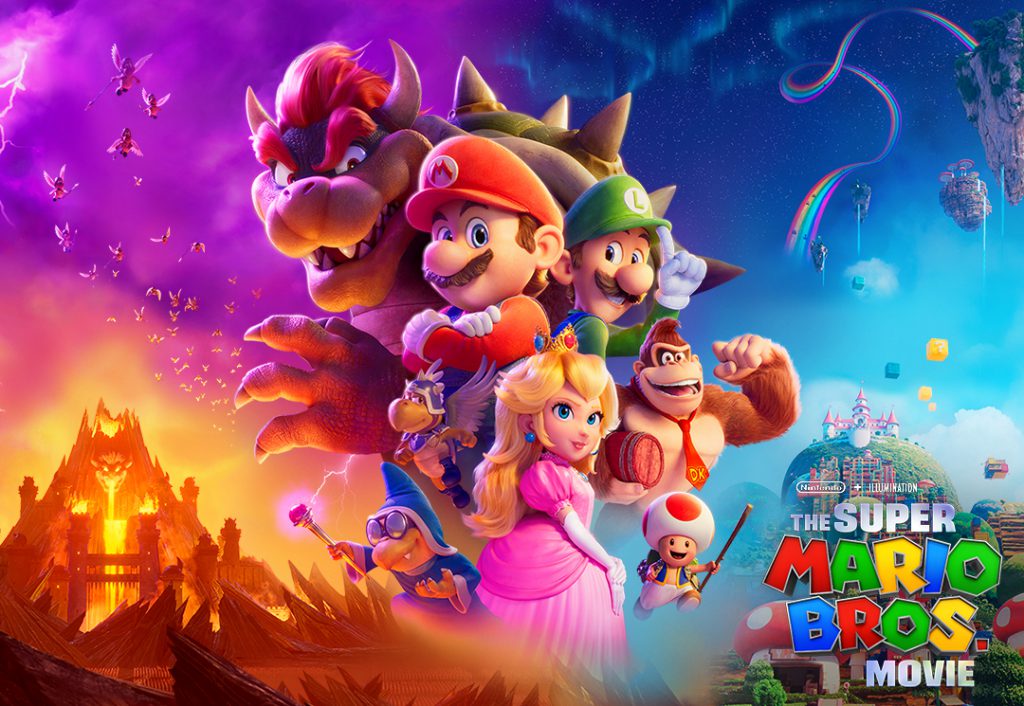 Thanks to the strong ties between live streaming and gaming, many viewers went to Twitch chat to talk about the game with their favorite streamers. Chat mentions referencing key words from the Mario movie increased by 32% after the release of the movie.
Mentions of popular Mario franchise characters were hovering around 45K per day in Twitch chat in the weeks leading up to the movie release. However, on launch day they spiked to 77K and the day after the release they were up to over 83K mentions, an increase of 86% from the weeks before the release. They continue to stay at almost double the normal levels with 80K mentions on the 11th.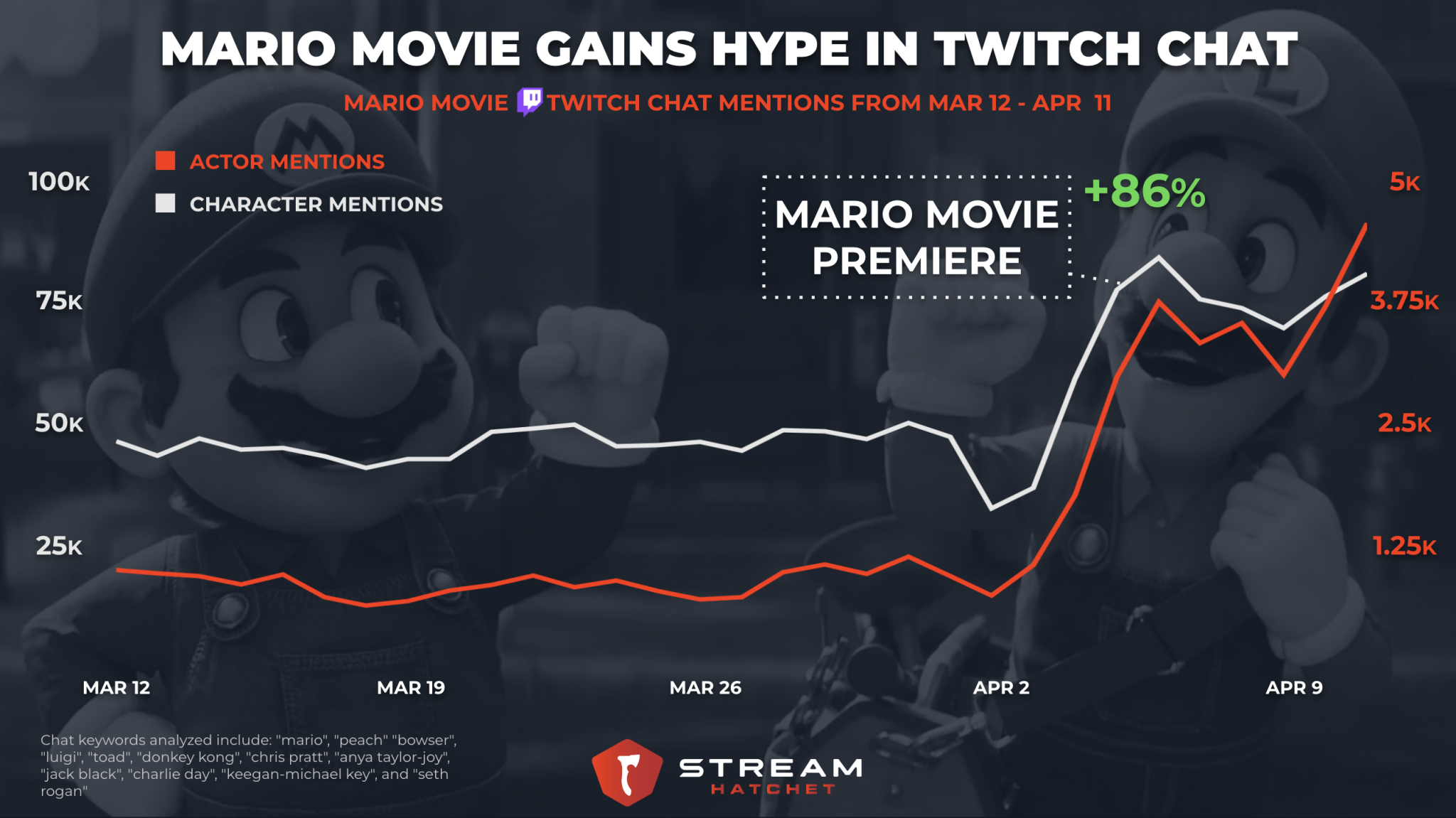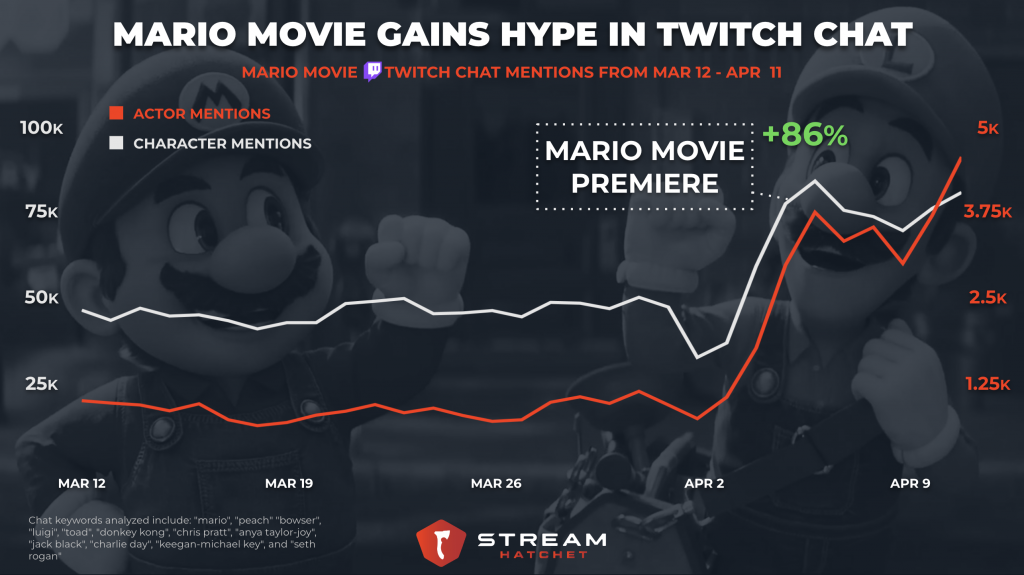 Mentions of the actors in Twitch chat also skyrocketed around the Super Mario Bros Movie release. The main voice actors included Chris Pratt who played Mario, Anya Taylor-Joy who voice Princess Peach, Jack Black as Bowser, Charlie Day as Luigi, Keegan-Michael Key as Toad, and Seth Rogan voicing Donkey Kong. The mentions of these actors on Twitch jumped 344% to 3700 mentions on the day after the premiere as compared to the several weeks beforehand.
Looking to Twitch chat is a great way to understand the discourse around releases like the Mario movie, which can help advertisers figure out the best places to put their marketing dollars. Analyzing Twitch chat the day after a trailer release or a big media moment can help advertisers understand what type of consumer is most interested in the product they're selling. Further working with that type of audience can help provide the best ROI for marketing plans and help marketers succeed in the live streaming space.
For more information on how Stream Hatchet can help you with your live streaming marketing strategy, drop us a line!