Amidst the Tuesday night news, streaming platform Twitch and YouTube were popular destinations to catch the latest information about the U.S. election.
HasanAbi, a Twitch streamer, was the 6th most watched channel of the night holding 4.7% of the total market share of hours watched.
In aggregate, election news generated over 50.7M hours watched across the two streaming platforms.
NBC was the most watched channel with over 21% of the live streaming audience.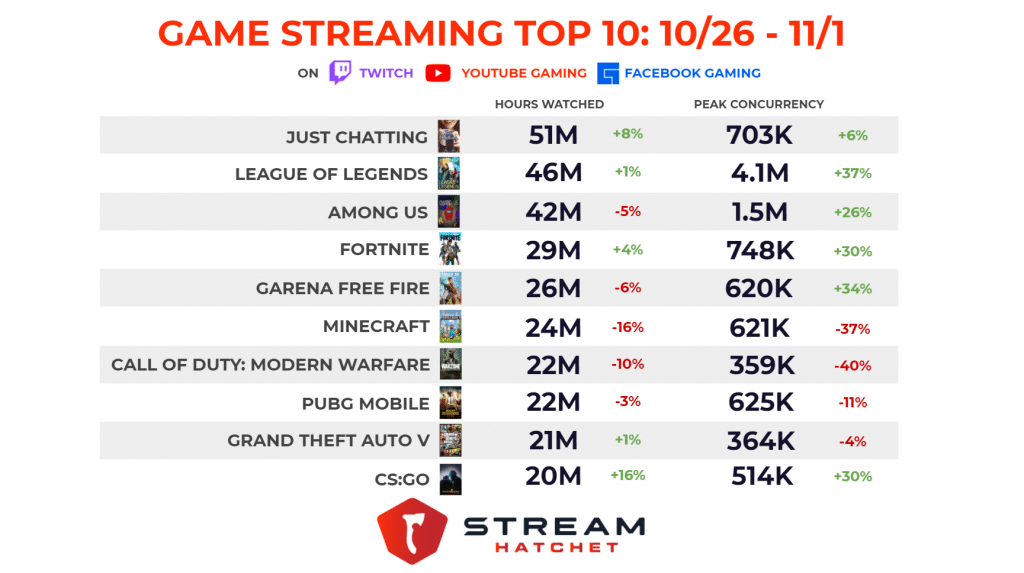 Top Growing Titles:
CS:GO grew 16% in total hours watched last week while also having the third largest increase in peak viewership at 30%.
Just Chatting climbed 8% to 51M hours watched, the third consecutive week with increased viewership.
Fortnite increased 4% in hours watched surpassing Garena Free Fire to become the top battle royale game last week.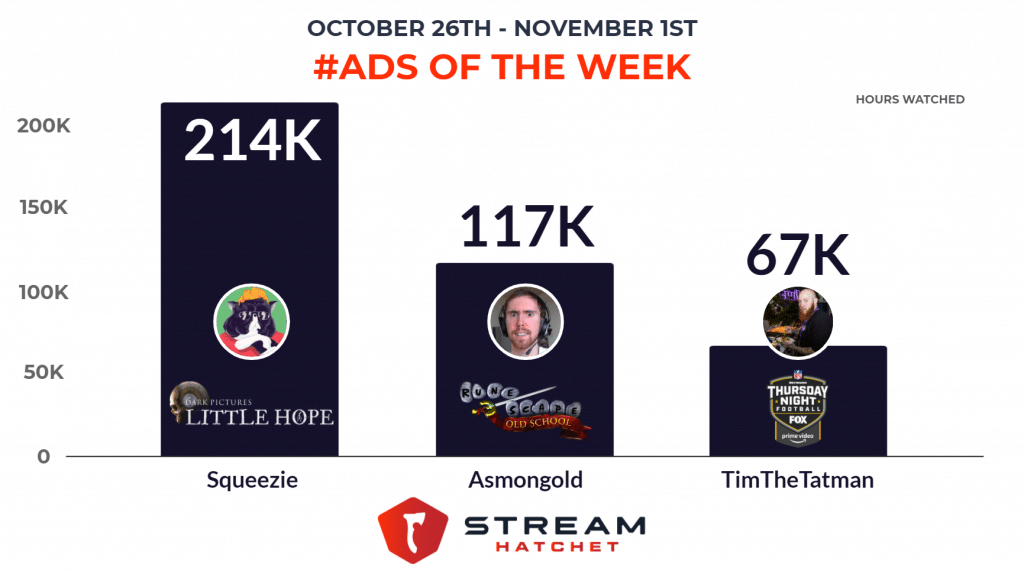 THIS WEEK'S WINNER: Squeezie x Little Hope
Squeezie, a popular French Twitch Streamer, played Bandai Namco's new game, Little Hope, for the entire 6 hours stream producing 214K hours watched with an average audience of 37K viewers. Little Hope is an interactive game allowing players to make decisions that will affect the outcome of the plot.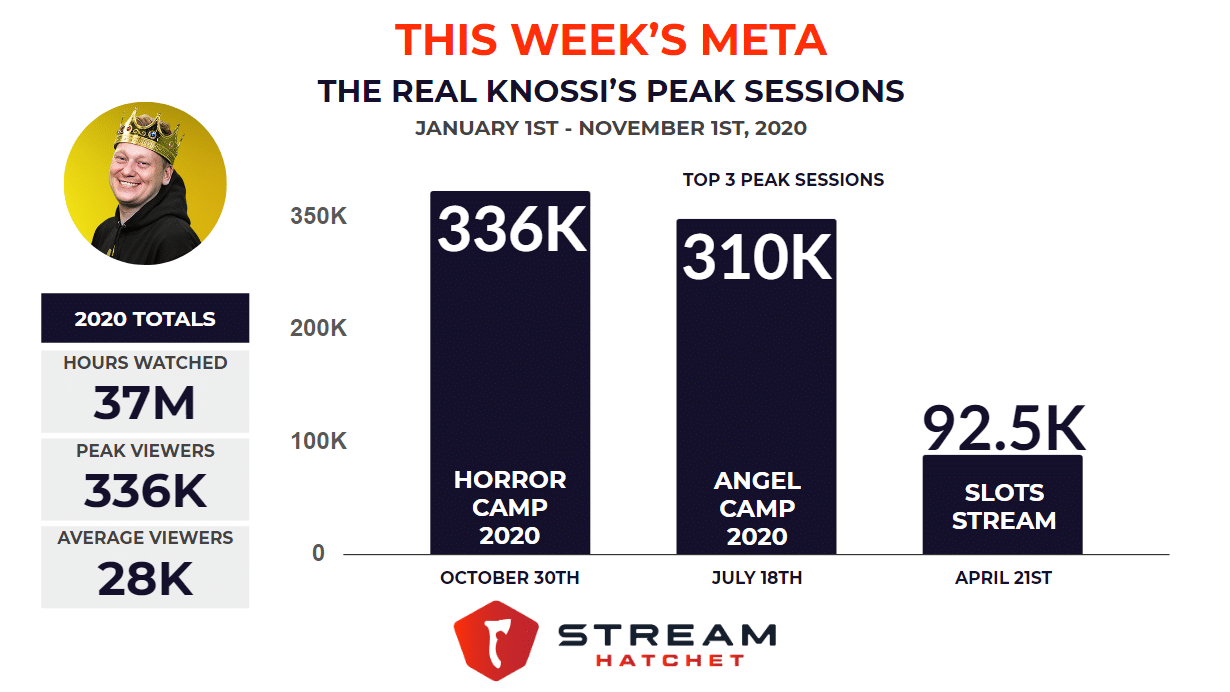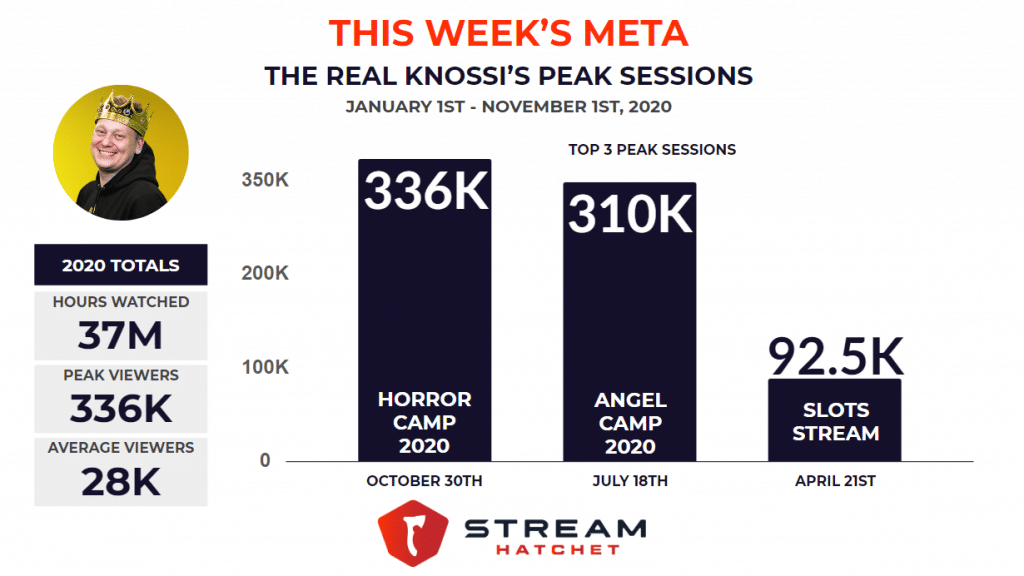 TheRealKnossi dominated peak viewership last week with his Horror Camp 2020 stream involving several other influencers. This latest event generated his highest peak audience this year, beating his Angel Camp 2020 stream over the summer. The German streamer had the second highest peak concurrency in October, only behind congresswoman AOC's debut on Twitch. These special events may be the key for streamers to switch up their content and produce higher than normal viewership. If the xQc's, Shroud's, or DrDisrespect's of the world teamed up to create such an event, it might break the internet.