This week we're taking a look at the top energy drink brands mentioned in Twitch chat for May 2022.
Last month, Red Bull secured the top spot with 135k mentions in Twitch chat. In second place was G Fuel with 111k mentions and in third place with 101k mentions was Monster Energy. 
Bang Energy and Mountain Dew Game Fuel placed 4th and 5th for top energy drink brands mentioned in Twitch chat last month with 1.5k and 1.3k mentions respectively.
Getting Twitch chat to talk about your brand is a good way to measure engagement and potentiality to buy a product. One way brand marketers can work to increase chat mentions and brand awareness of their product is by getting streamers themselves to talk about or use the product.
Having shorter sponsored segments where the streamer uses or talks about the product for 30 seconds at the start of the stream can get a conversation going in Twitch chat, making the sponsorship more memorable for viewers.
While Red Bull came in first for chat mentions, it placed second in brand logo presence for energy drink brands. Overall, Red Bull had 3.7% of the total brand logo presence across all brand types on Twitch. It was second to only Monster Energy, which had just over 4% of logo presence across Twitch. 
Many of these energy drink logos are showing up in live streaming in the background of streamer's channels. Whether it's on an actual can of the energy drink, or on a branded mini fridge, the logos are showing up during a majority of the duration of the stream.
iiTzTimmy had the highest percentage of Red Bull logo presence on his channel, with 7% of the total presence share. Most of these logos popped up on his Red Bull mini fridge, as an in-stream product placement.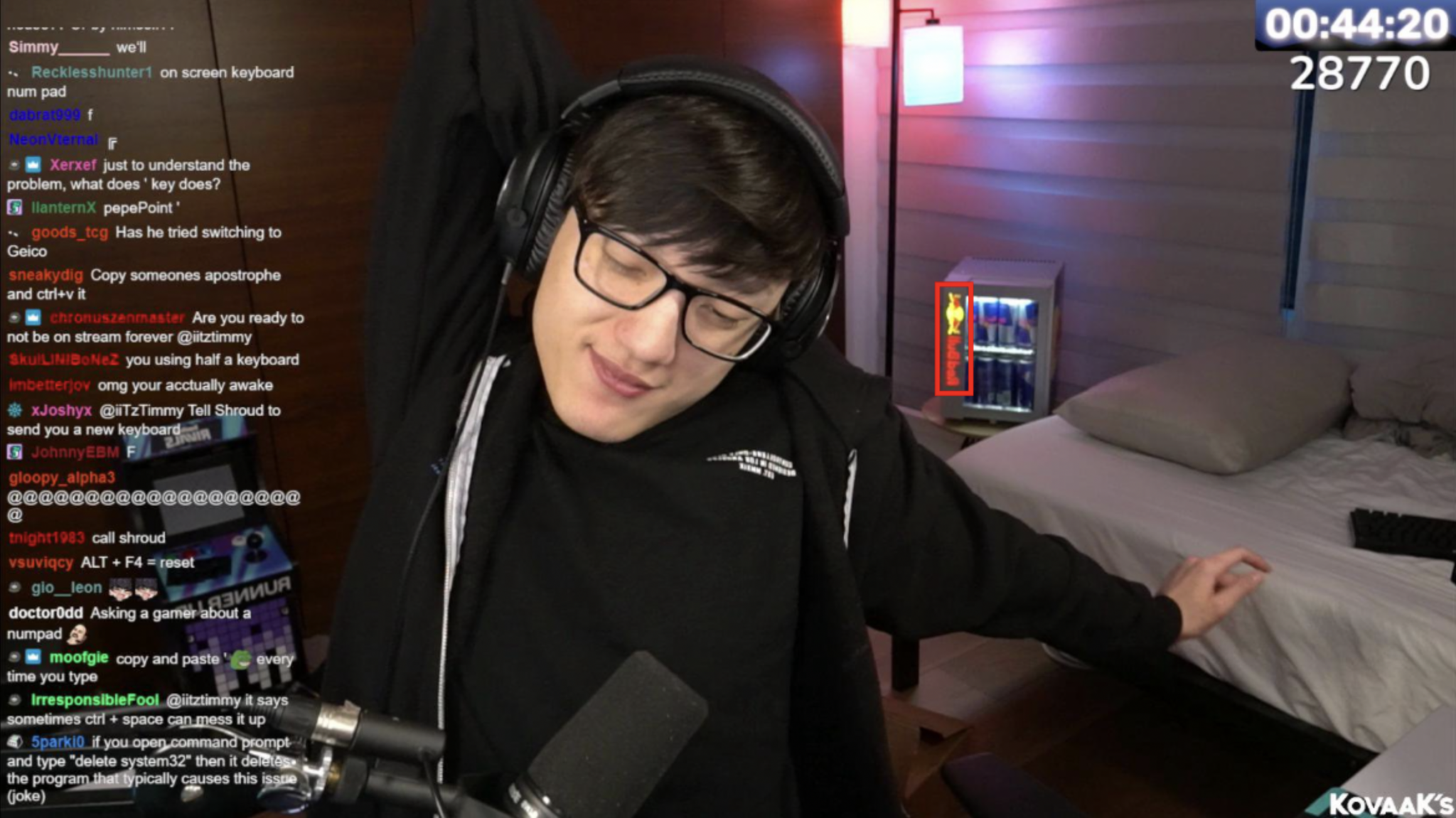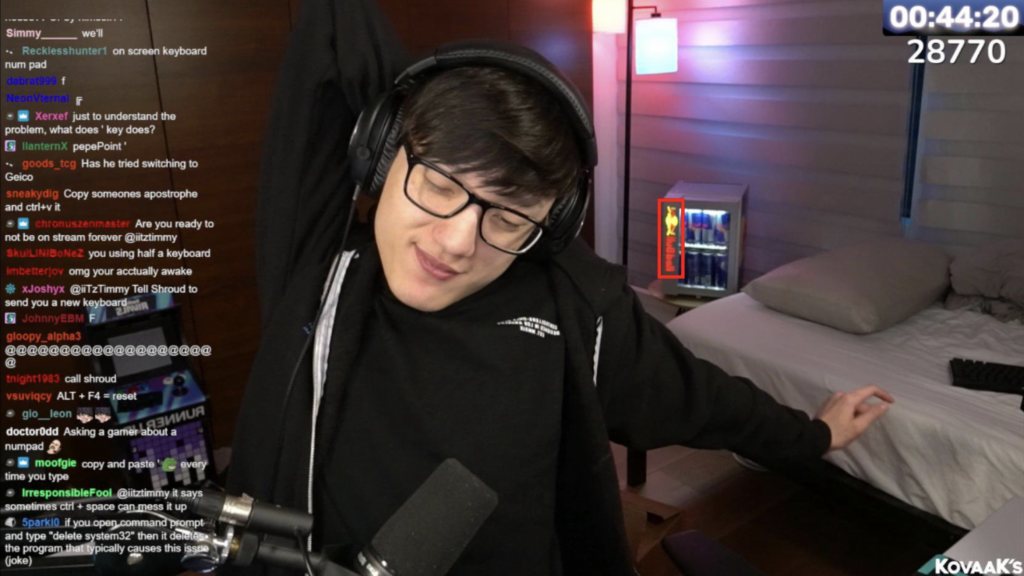 For brand marketers, in-stream product placements are a good way to show viewers that the streamers actually like and use the product. However, these placements are sometimes blocked by streamer chairs, or are blurry in the background. Viewers can also get used to seeing these placements if they remain static in every stream, so brand marketers should make sure they are mixing up brand sponsorships in live streaming.
Placing rotating logos across the top or bottom of the stream can be a good way to add movement into the stream, making viewers look every time the logo changes.
Did you know Stream Hatchet has a "Campaigns" tool to help you deploy rotating banners, logos, and QR codes right into your influencers' Twitch streams? Just upload your team, add your logos, and copy and send the link to get your campaign going in minutes. 
To learn more, drop us a line for a free demo and trial of our product!