Coinbase and VISA's logos have seen a boost in live streaming presence in August. Combined, they took up 83% of the total credit card and crypto brand logo presence on Twitch for last month, boosted from a more even split in July.
Coinbase, an online crypto platform, saw the majority of credit card and crypto logo brand presence on Twitch last month. Their live streaming advertising strategy splits sponsorships between their partnership with the CS:GO esports league BLAST Premier and individual sponsorships with streamers. Partnering with the BLAST Premier league gets Coinbase an incredible amount of viewership, with 81% of their logo presence coming from CS:GO streams. 
Gaules, the Brazilian live streamer who mainly broadcasts CS:GO tournaments, had 73% of those logo exposures. While Coinbase doesn't officially sponsor Gaules, his co-streams of the event help the brand get in front of a ton of viewers, as he has over 3.5 million followers on Twitch.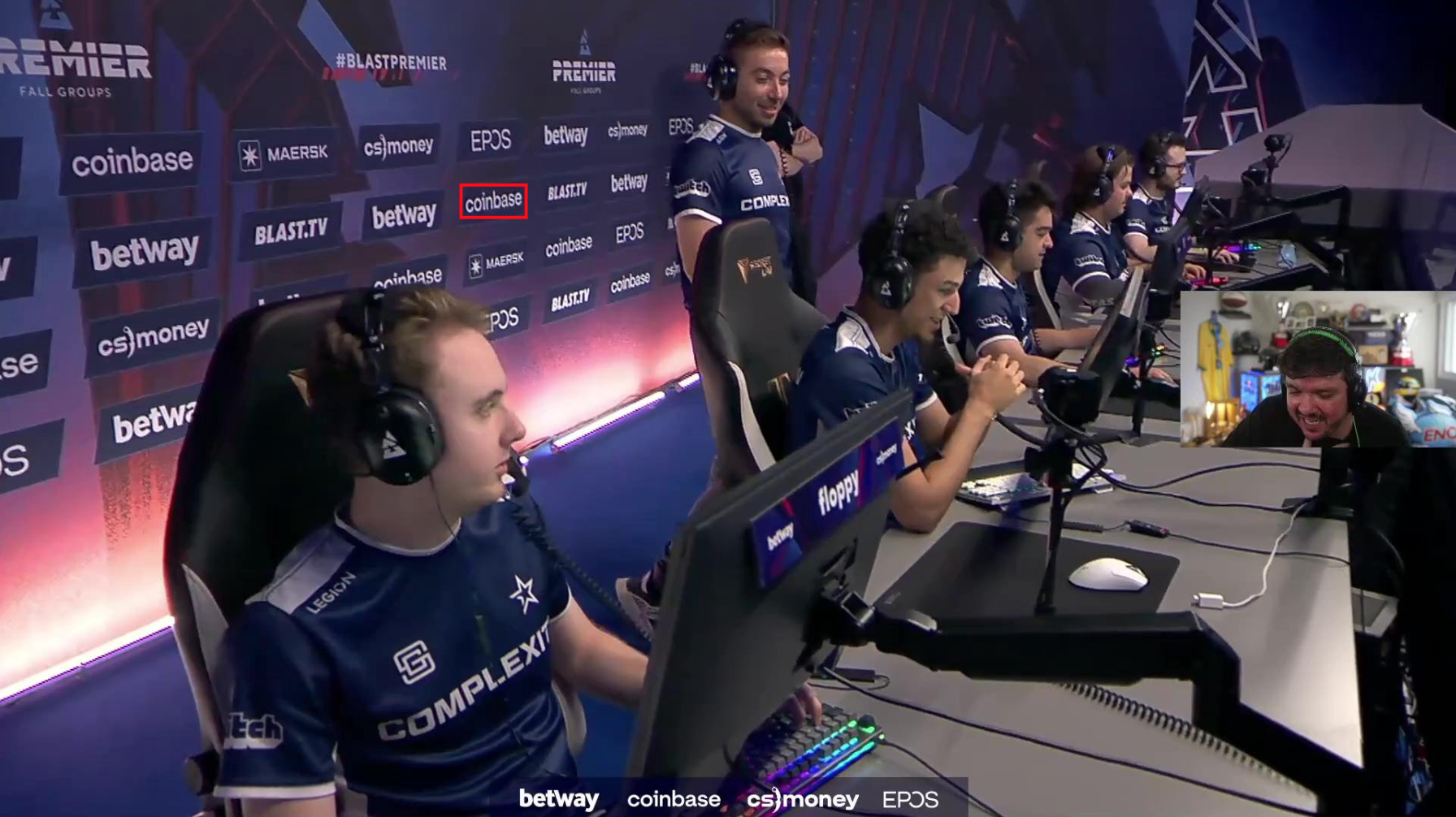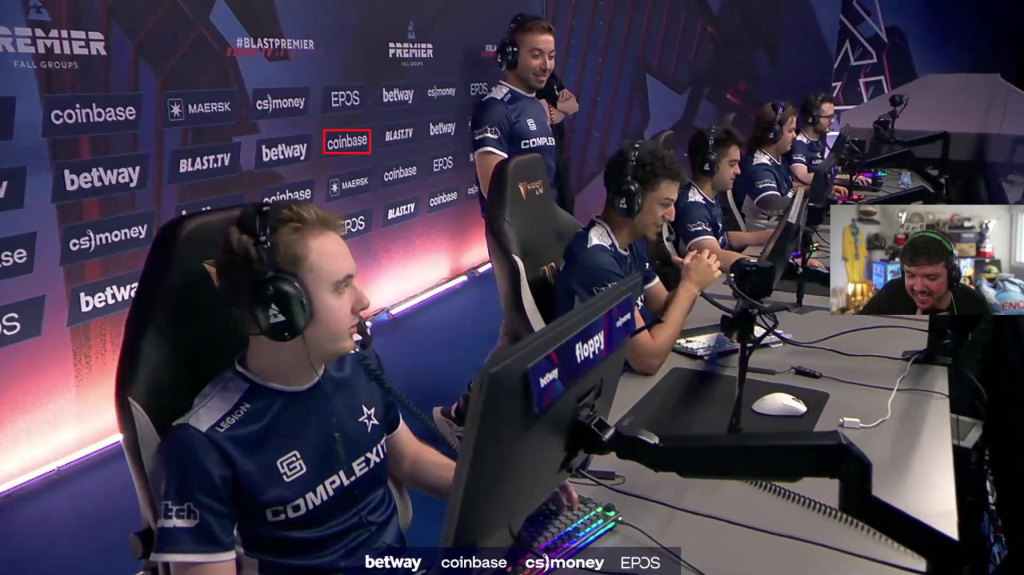 VISA utilizes both in-game advertising and creator sponsorship to advertise in live streaming. However, they tend to trend towards in-game advertisements, with 80% of their logo presence in August coming from FIFA 22. 
Mastercard, Crypto.com, and American Express all saw less than 10% of the total category's logo presence last month, down from June and July. 
Most of Mastercard's logo presence comes from League of Legends streams, since the credit card company is partnered with LOL and Riot Games as an official sponsor of the LEC. Mastercard has also been sponsoring individual streamers playing slots and virtual casino games, which took up 40% of its logo presence in July.
Mastercard also sponsored France's LoL circuit this summer, called the Mastercard Nexus Tour, which also brought the brand a bunch of logo viewership across live streaming.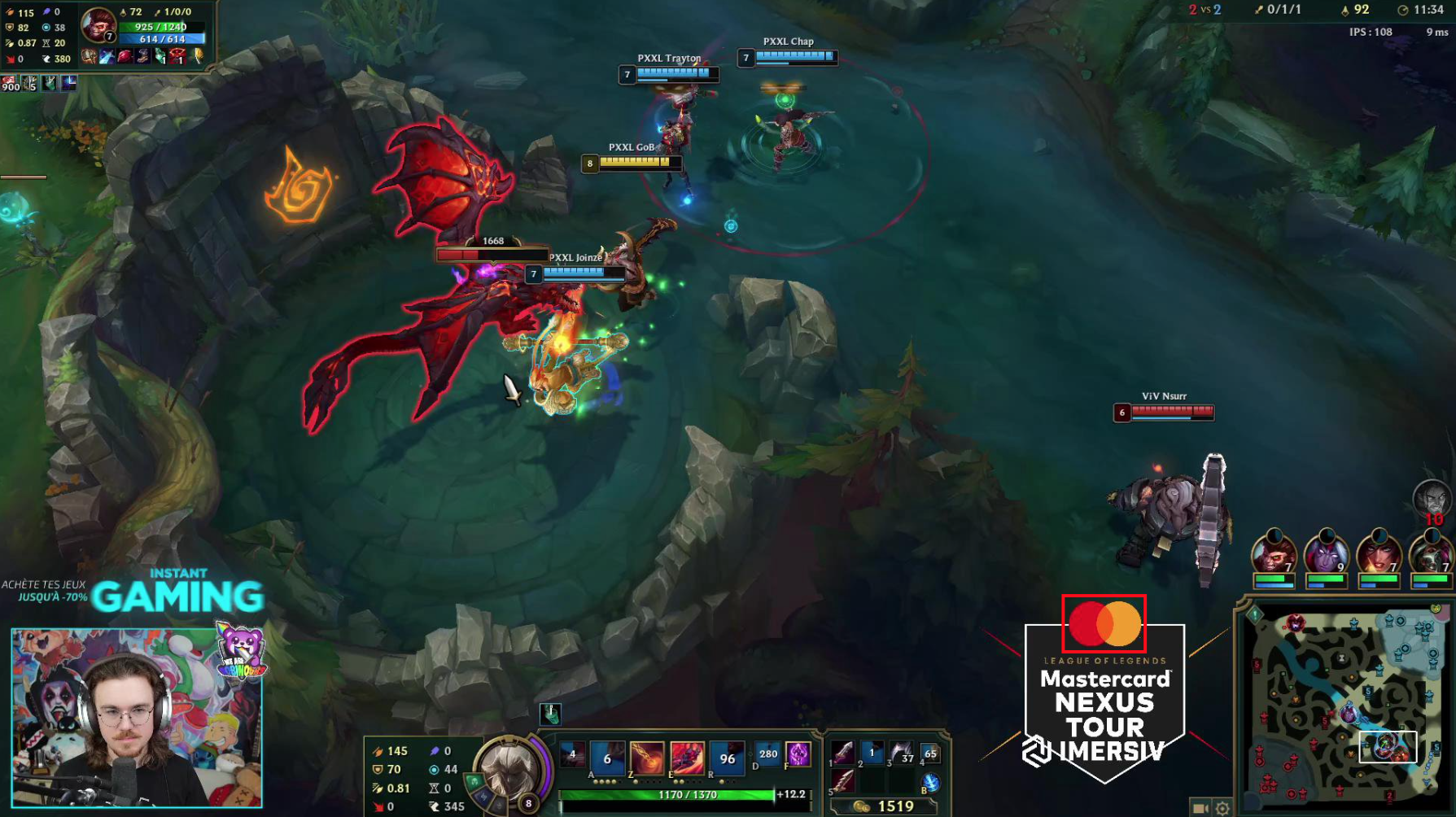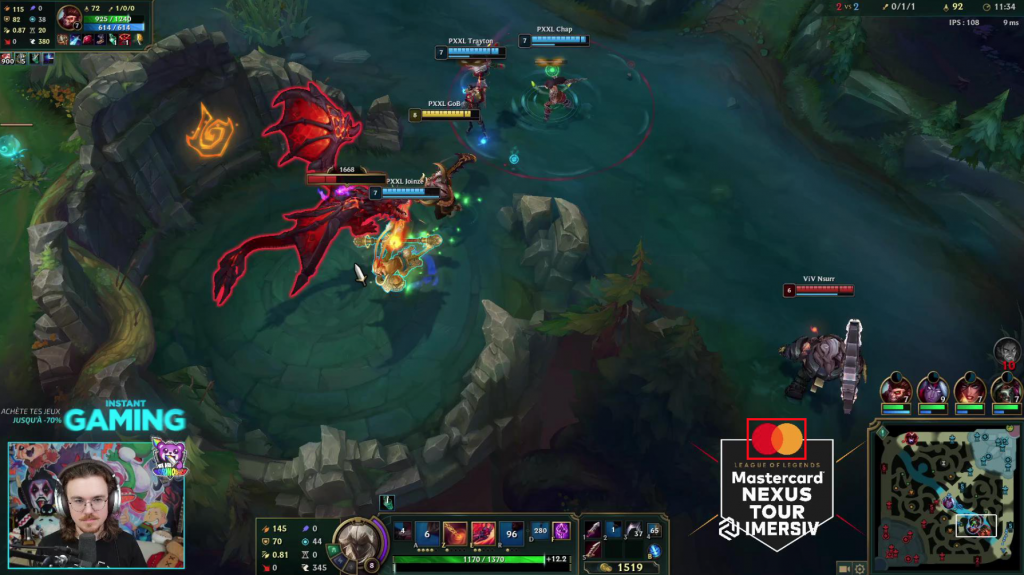 Crypto.com struck a five-year deal with Formula 1 back in 2021, becoming an official sponsor for all of their events. In addition, the brand is featured in the Formula 1 video game, both on banners around the tracks and logos plastered on the cars. In July, the brand saw 23% of the total crypto and credit card logo presence on Twitch, boosted mostly by F1 22 streams. 
American Express makes up the smallest amount of the top credit card and crypto brand logo presence this summer, appearing mostly as organic, on-screen logos from streamers browsing the web. AmEx sponsored an Amazon Music event in July called the "Lizzoverse," which was both held in person and streamed live on Twitch to promote Lizzo's new album. The event garnered over 40K hours watched across Amazon Music's multiple language channels.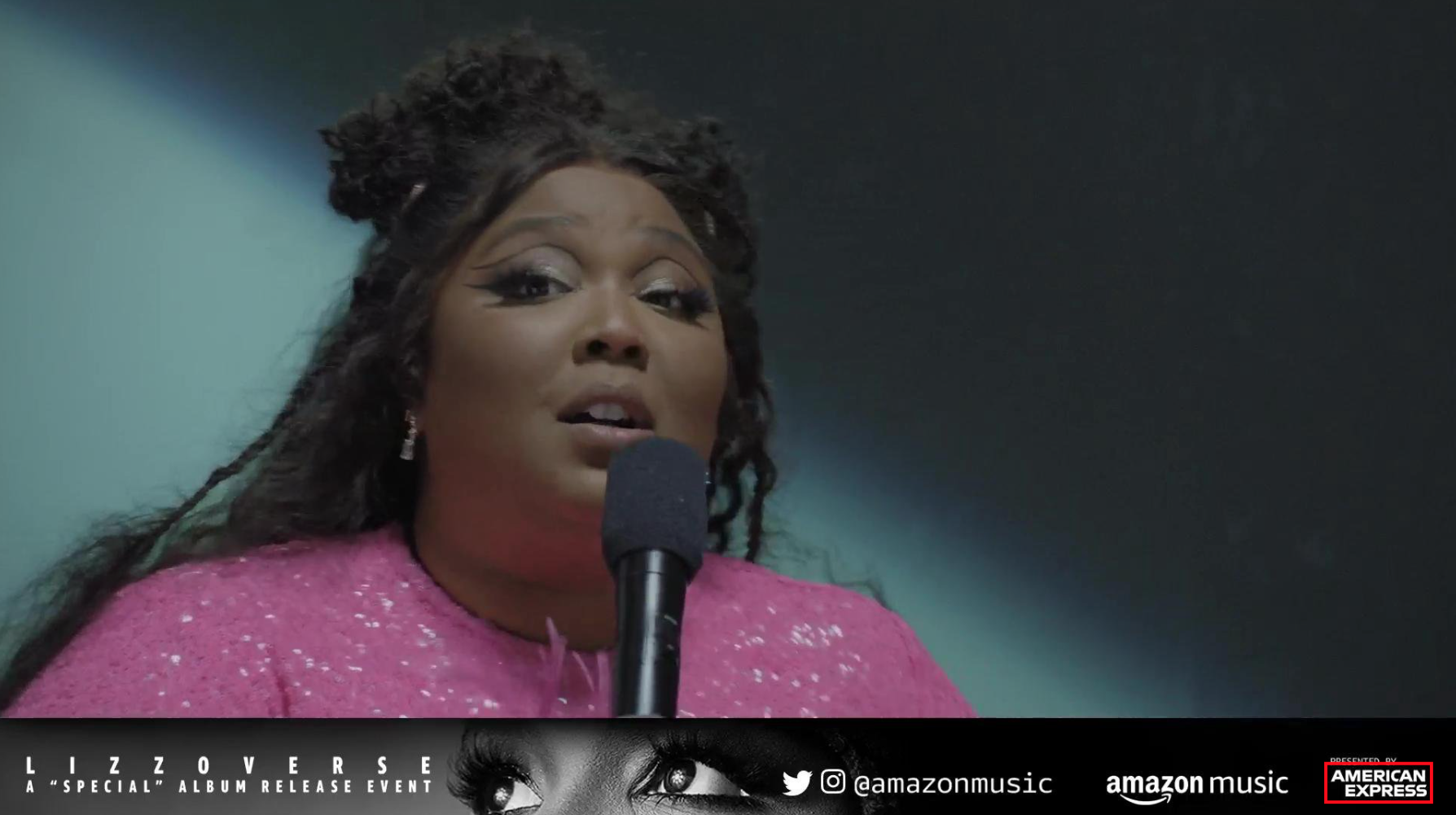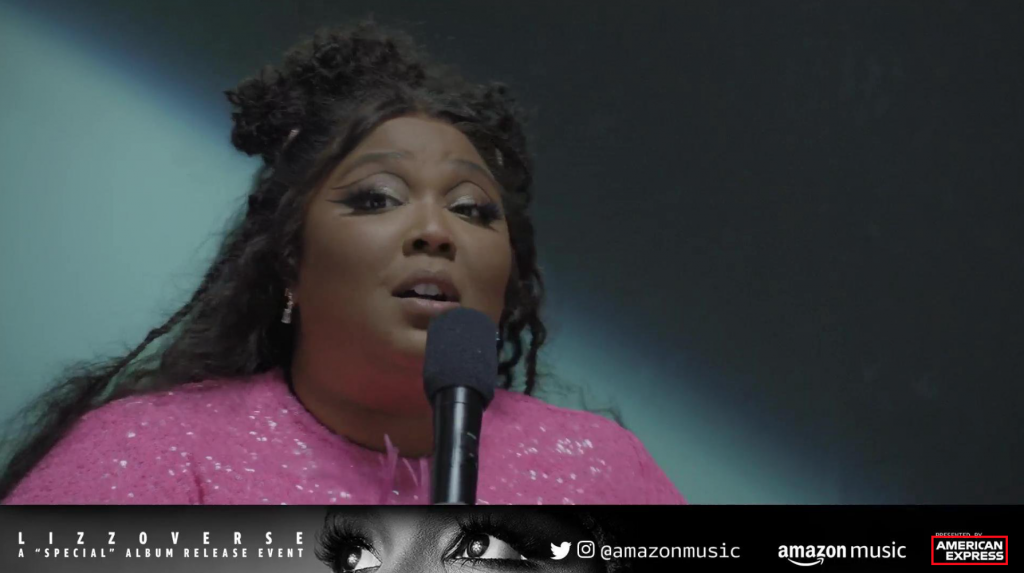 Brands who want to enter the gaming and live streaming space have to work to create connections with their target audiences to become reputable. Finance brands have to be extra careful with their live streaming sponsorships, since the tricky topics of money and financial security are involved. Sponsoring large events as well as individual streamers can give credibility to a brand and help connect with viewers. Hosting unique events as well draws in current and potential customers who want to watch your unique content. 
To learn how your brand can utilize Stream Hatchet's powerful data analytics software and reporting, drop us a line and we'll set you up with a live demo of our capabilities.