Diablo IV has quickly become one of the most popular games in livestreaming overtaking the Just Chatting category for 6 consecutive days in a row. This is the first game to generate more hours watched in a week's span than the "Just Chatting" category in 2023.
From June 2nd to June 7th, Diablo IV generated 67.2M hours watched across live streaming platforms and reached a peak viewership of 995K viewers the day early access was released. In the same timeframe, Diablo IV maintained an average viewership of 644K viewers.
For comparison, The "Just Chatting" category generated 38.6M hours watched and reached a peak of 761K hours watched in the same time frame.
Diablo IV Hardcore Mode Generates 30% of Viewership
Diablo IV received a huge boost to the game's overall reach thanks to the game's Hardcore Mode. Diablo IV's Hardcore Mode allows players to experience Diablo in the hardest difficulty, where if your character dies in game, they are permanently deleted causing you to create a new character and start from scratch. To show appreciation for the game's loyal fan base, Blizzard also announced that the first 1000 players to reach level 100 in Hardcore Mode will have their usernames etched into a real life statue of Lilith.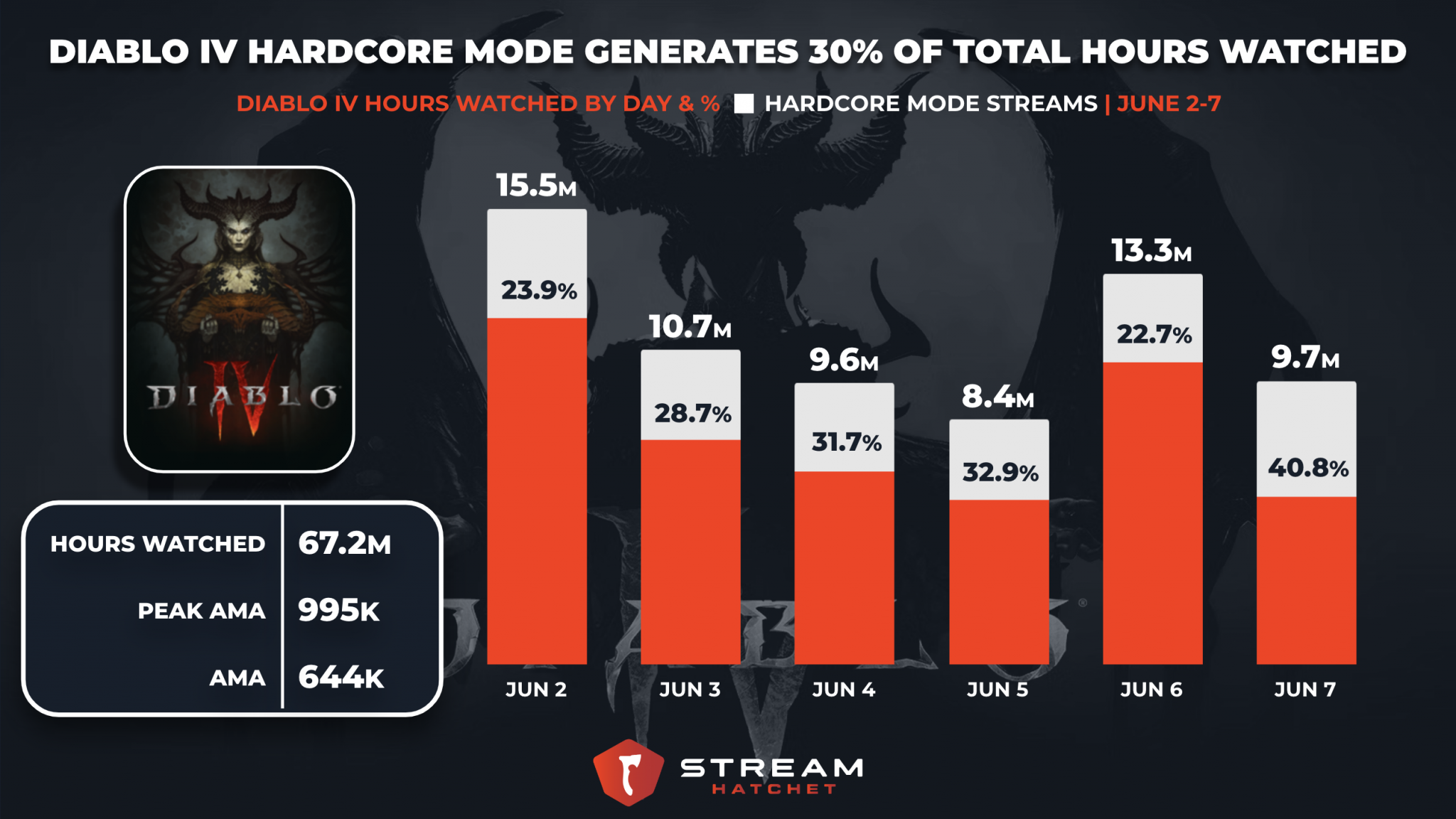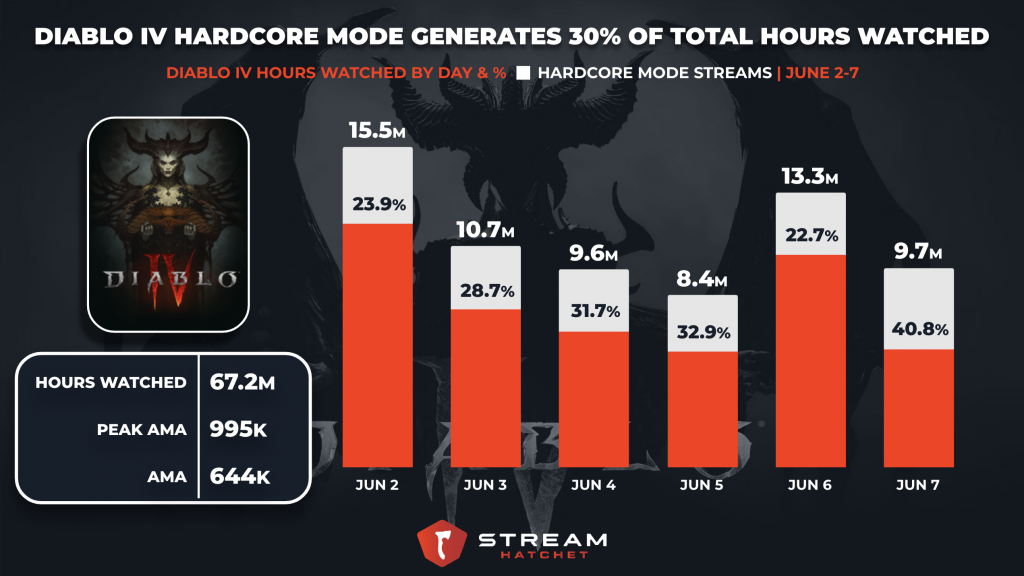 Diablo live-streams containing "hc" or "hardcore" in the title made up for about 30% of the total viewership for the game. The highest percentage of hardcore titles came on June 7th where over 40% of the hours watched for Diablo came from hardcore streamers.

Adding real-life incentives for your dedicated audience to continue to challenge themselves in the game is a great strategy to re-engage your existing player base in between major game releases. Players can be very supportive when developers and publishers give back to their die-hard gaming communities. Also, in some cases, these real-life incentives might even generate interest in your game for a new audience.