Big events have taken over this week's live streaming #ads of the week. Incredible performances by Ludwig's Mogul Money Live and Mizkif's Smite Invitational propelled HyperX and Smite to the top 2 sponsors on this week's list.
Ludwig's Mogul Money Live event sponsored by HyperX came in first place for ads of the week. Mogul Money Live was streamed in front of a live audience of 5,000 people at YouTube Theater. The event featured famous streamers like xQc, Pokimane, and Sykkuno and some surprise guests like Soadapoppin, Mizkif, Fuslie, and Valkyrae. The stream reached 373K hours watched with a peak audience of 149K viewers.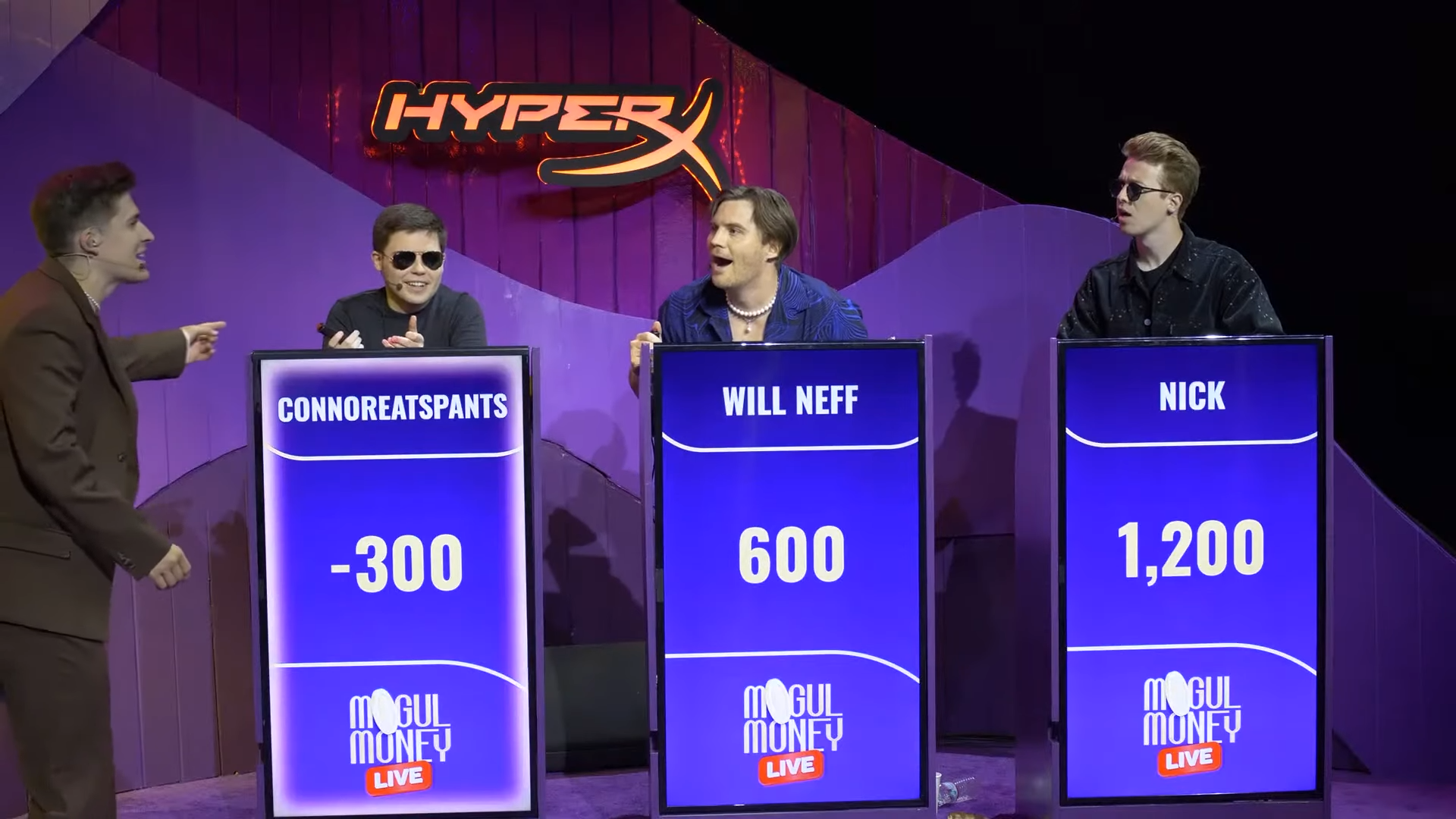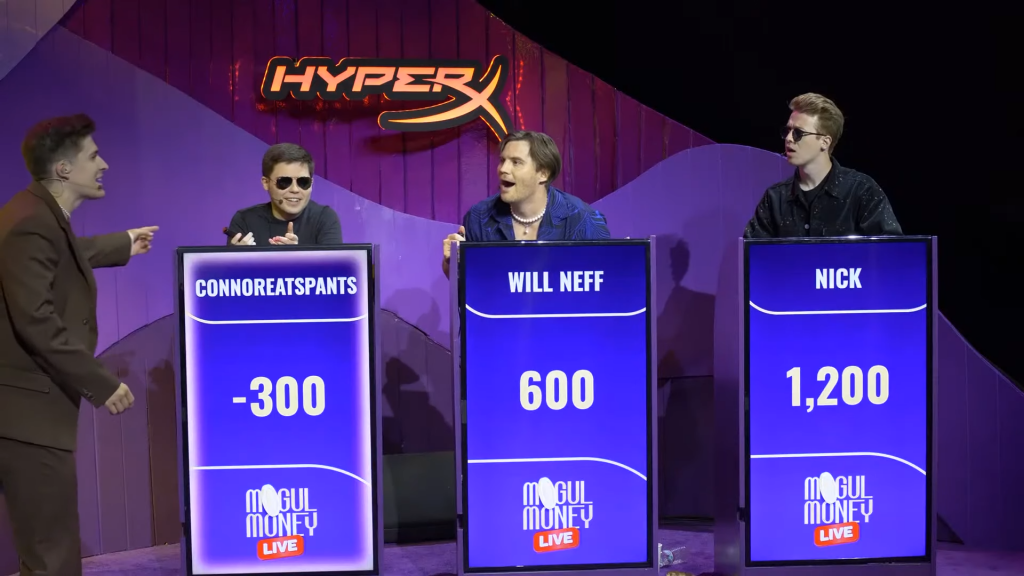 Mogul Money provided HyperX great exposure during the 4-hour stream. This event was Ludwig's biggest event to date and brought in various audiences from across Twitch and YouTube. The sponsorship also included the HyperX logo appearing clearly behind the competitors. As well as both shouting out the brand during the livestream as well as linking HyperX in the description.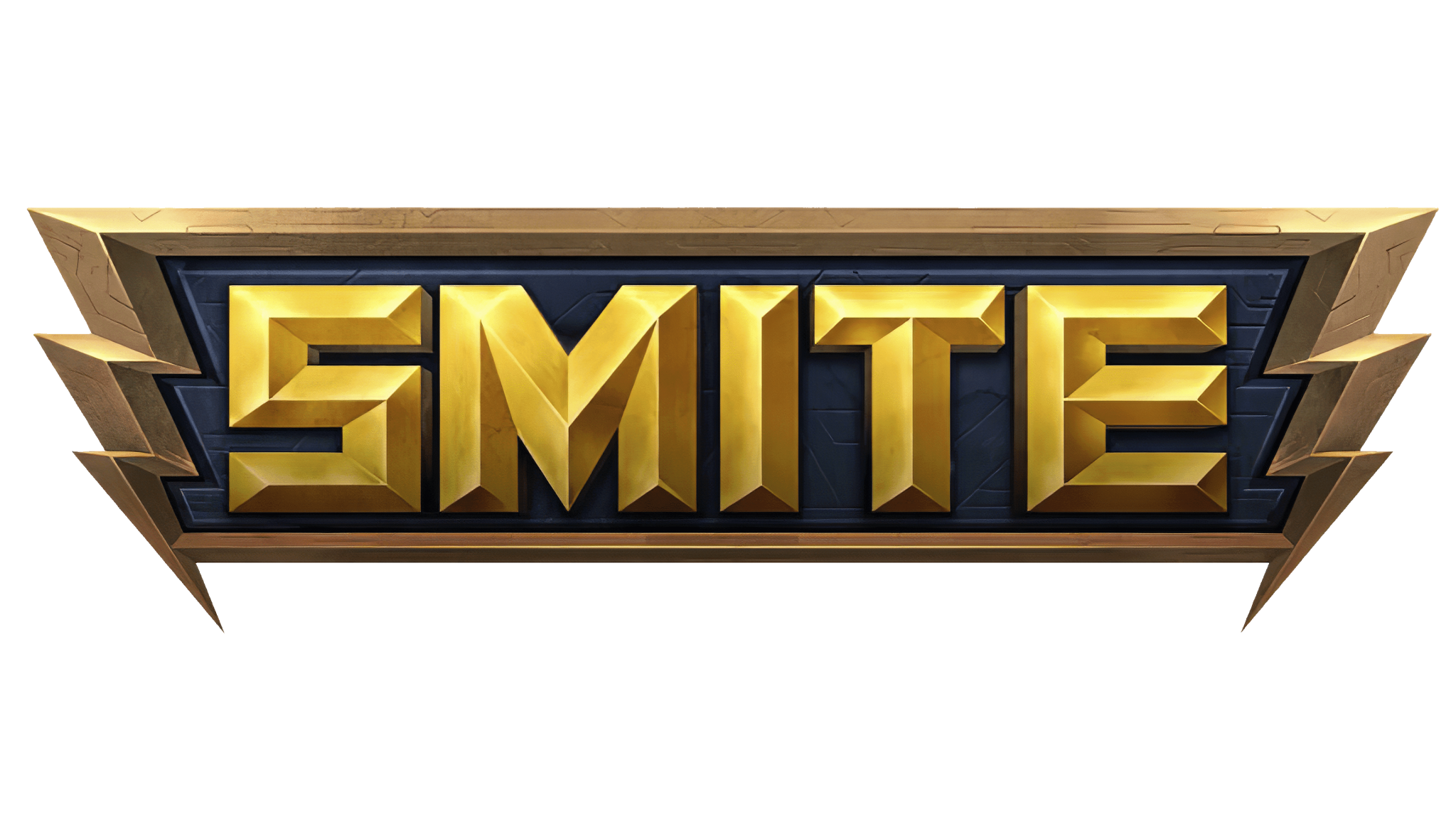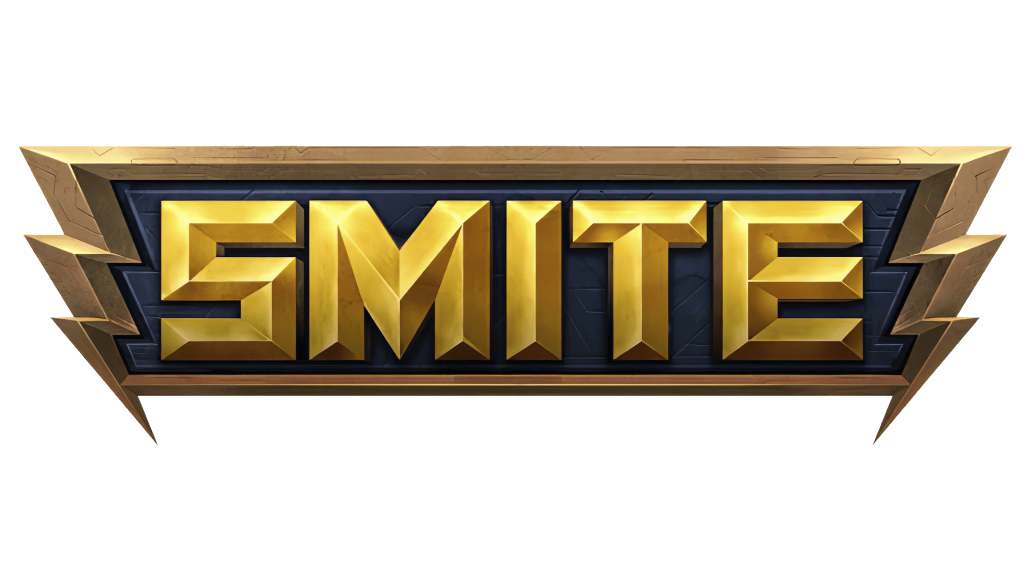 In second place was Mizif's Smite Invitational, sponsored by Smite. This event capped off Smite Month with a bang pulling in 330K hours watched and 52.7K peak viewers. The tournament included 8 teams captained by ClintStevens, Emiru, Jerma985, Snuffy, Dave, Sennyk4, Filian, and Tectone.
Smite sponsoring Mizkif was great for their game. Mizkif on multiple occasions has talked about how he enjoys playing Smite with his community. The event also comes after Smite announced a skin that is based off of Mizkif and his Org OTK which has voice lines by Mizkif in game. The event ultimately performed very well with at one point, Smite's viewership was rising above popular games like Valorant.
Hosting large, high-quality events like Mogul Money and the Smite Invitational that feature several high-profile streamers can bring in tons of exposure for brands. With their combined large fan audiences across Twitch, YouTube, Twitter, and other social media platforms, streamers can help propel an event into the top charts and bring together giant audiences.
The third spot on this week's list was NICKMERCS who was sponsored by Scuf. Nick started off his Apex Legends stream announcing that he has once again partnered with Scuf on a new controller. This announcement was coupled with a giveaway of said controller on both Twitch and Twitter. His sponsored stream garnered 263k hours watched with a peak viewership of 25.5k.
NICKMERCS stated in the same stream that his community had been fans of Scuf controllers before he was ever a partner with them, and he appreciated everything the company has done for him. This kind of first-person review for a brand on stream is a great way to get new customers. A fan watching a streamer they look up to use a product and rave about it on stream is more likely to purchase the product than someone who just sees an ad for the same item.
To learn how your company can utilize Stream Hatchet's data analysis and custom reporting to enhance your brand marketing plan in live streaming, drop us a line! We're currently giving away free 7-day trials of our platform.
Subscribe to our newsletter for more insights delivered directly to your inbox every Friday.