With esports kicking into high gear this weekend, one would media buyers to pivot away from influencer marketing. Rather, sponsored live streams performed strongly week over week with a small uptick among the top three streams.

Here are your top three:
Benjyfishy takes #1 with 80.6k total sponsored H. Watched for Epic Games. That's a 20k hours watched increase from the previous week, taking him from the #2 slot last week to 1st place this week. In addition to climbing the media leaderboards, Benjy has climbed to 12th , up from 82nd place correlating with the increase in hours watched from the previous week. Overall, Epic Games has lead in media value from the recent campaign to promote esports with several creators appearing across multiple weeks.
Diegosaurs takes #2 with 51k hours watched for the sponsored stream with Nvidia. The likely boost for Diego came from a recent update to the Apex Legends on the King's Canyon map. Nvidia grabs extra value with this segment, as core fans of Diego were likely attracted to his first impressions of the new map, which looked even fresher through Nvidia's GPU.
Maximilian_DOOD places third with 50k hours watched. The Postmates sponsorship continued while Max streamed DOOM. Postmates earned extra value with various titles including Garou: Mark of the Wolves, Mortal Kombat vs. DC Universe, and Soul Calibur VI.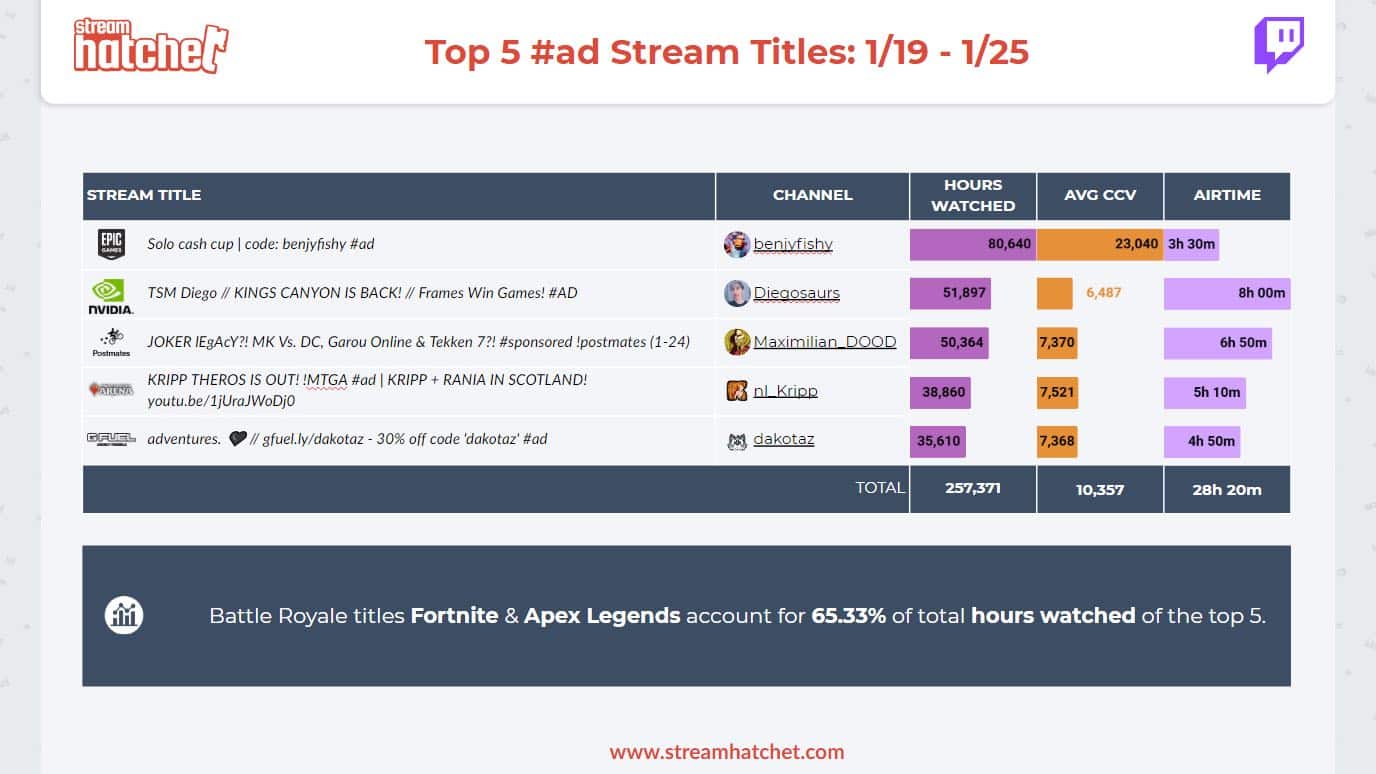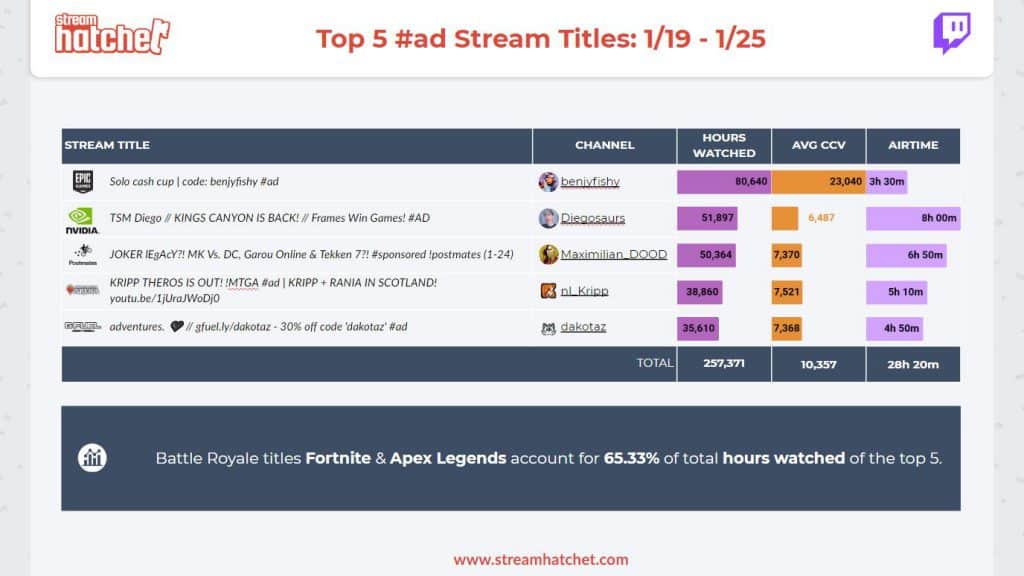 Honorable mentions:
Battle Royale titles Fortnite & Apex Legends account for 65.33% of total hours watched of the top 5.
Benjyfishy peaked at 52k viewers during his solo cash cup stream due to multiple hosts.