YouTube Gaming star Ludwig hosted another successful creator event this weekend, Mogul Money Live, sponsored by HyperX Gaming. From appearances on Ludwig's YouTube channel, HyperX recorded over 20 million brand impressions during the 5-hour event.
Mogul Money was held in person this past weekend in front of a live audience of 5,000 fans at the YouTube Theater in Inglewood, California. The event was a Jeopardy-like game show featuring famous creators including Pokimane, xQc, Sykkuno, Mizkif, Sodapoppin, Fuslie, Valkyrae, Will Neff, and others.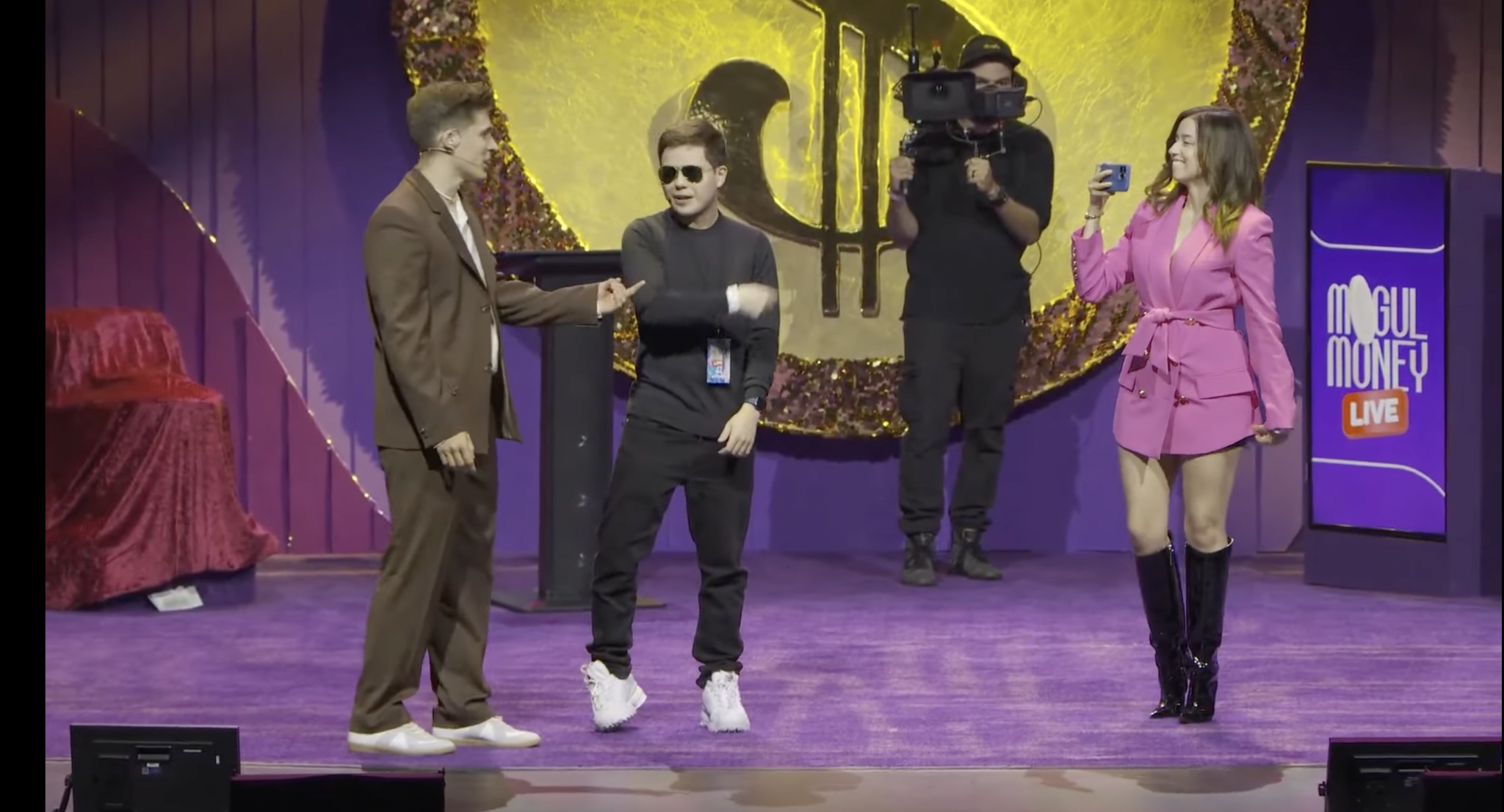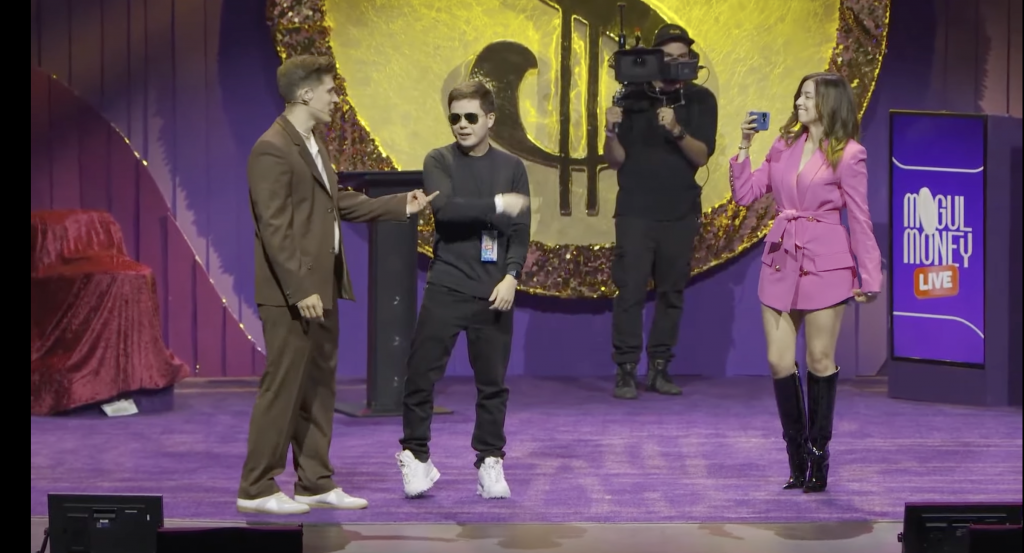 Mogul Money was also live streamed to Ludwig's YouTube channel where it garnered 373k hours watched with a peak viewership of 149k viewers. Featuring a bunch of other famous creators from Twitch and YouTube helped Ludwig bring in a massive fanbase to watch the show and buy in-person tickets.
HyperX, the sole sponsor of Mogul Money, saw a boost in brand impressions from the event on Saturday. They recorded over 20 million impressions during the almost 5-hour event. Their logo was shown on screen for almost 93% of the time, between physical logos on stage and digital, on-screen static banners. An average of 76k viewers saw the logos on screen at any given time.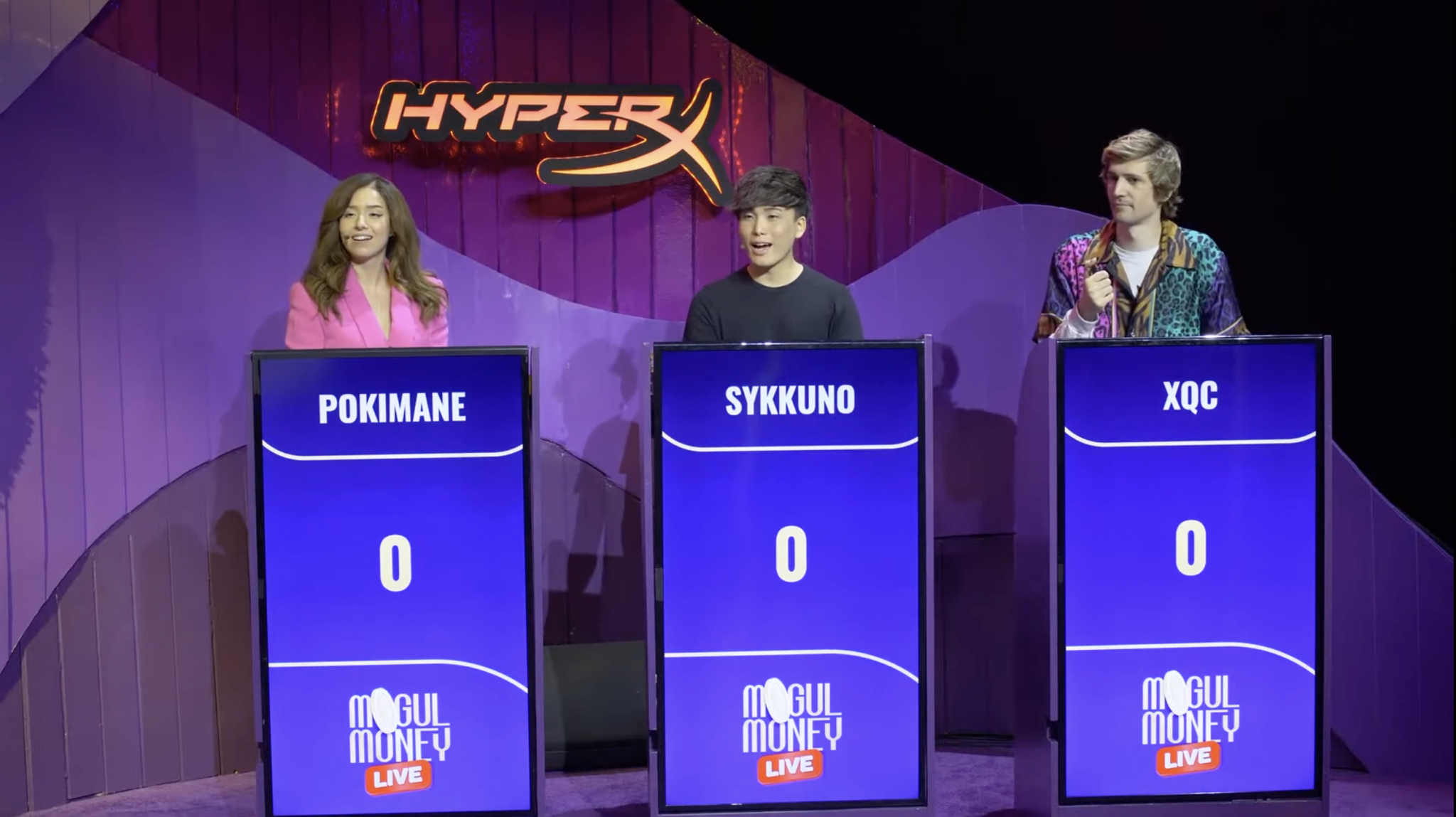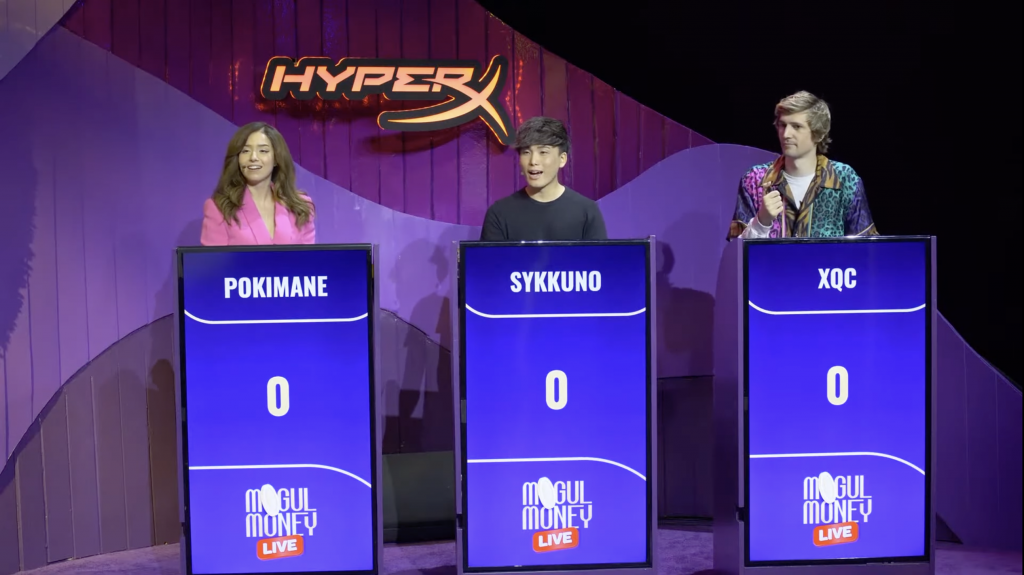 The HyperX physical logos were on screen for only about 1.5 hours whereas the static banners were seen for just under 3 hours. However, the physical logos were much bigger and in better placements on screen than the digital banners, and were seen by more viewers; the physical banners generated 11.6 million impressions with an average viewership of 125k viewers. The digital banners saw 8.6 million impressions with an average viewership of 50k viewers.
Logo Strategy for Brand Marketers
Having a mix of logo types and placements during an event, whether in-person or streamed online, is important to a brand's marketing strategy. In addition, physical logos are important to have for the fans watching in person. The 5,000-person audience at the live event generated an extra 1.4 million impressions for HyperX, bringing their total impressions to almost 22 million.
For the month of June, HyperX was the fourth most seen electronic hardware brand logo on Twitch, appearing on 377 different channels. Logitech, Intel, and Razer made up the top three brands by logo presence last month. These appearances occur both organically and from paid sponsorships, which both help boost brand awareness in live streaming.
To learn more about Stream Hatchet's Brands Tool and how your company can get curated insights and reports to boost your presence in live streaming, drop us a line!
Subscribe to our newsletter for weekly insights into the live streaming and esports industry.