This week's live streaming Ads of the Week has been taken over by some new competition.
In first place we have Lilith Games' Rise of Kingdoms which sponsored the Elder Scrolls Online streamer LuckyGhost. Their advertising campaign came days before their new update, "Egypt Must Rise."
LuckyGhost had 81.7k hours watched on their sponsored stream and peaked at 9.2k viewers in total. Rise of Kingdoms is a mobile real-time strategy game that allows you to role play as historical kingdoms and form armies to lead into battle. For their ROK advertising campaign with LuckyGhost, Lilith Games opted out of the traditional game advertising strategy, where the content creator plays the game on stream. Instead, they had a chatbot command which directed viewers to download the mobile game.
For LuckyGhost, who mostly streams Elder Scrolls Online and not mobile games, it made sense to not have him play a game type out of his wheelhouse. However, Lilith Games was able to capitalize on the hype around the new Elder Scrolls game that came out just a few days later, and advertise their game to an audience that already has an affinity for historical games.
Xayoo_ took second place with his sponsored stream from Steelseries. Xayoo_, who is a Polish speaking streamer, had 79.6k hours watched and the highest peak audience for this week with 19.2k viewers. Steelseries sent Xayoo_ a case that contained their new Arctis Pro Nova wireless headset that was just released.
Opening a product during a live stream and utilizing it while playing a game is a great way for peripherals and computer brands to advertise their product. Having an influencer comment on it and use it is a great way to build trust with their fans and build a potential audience.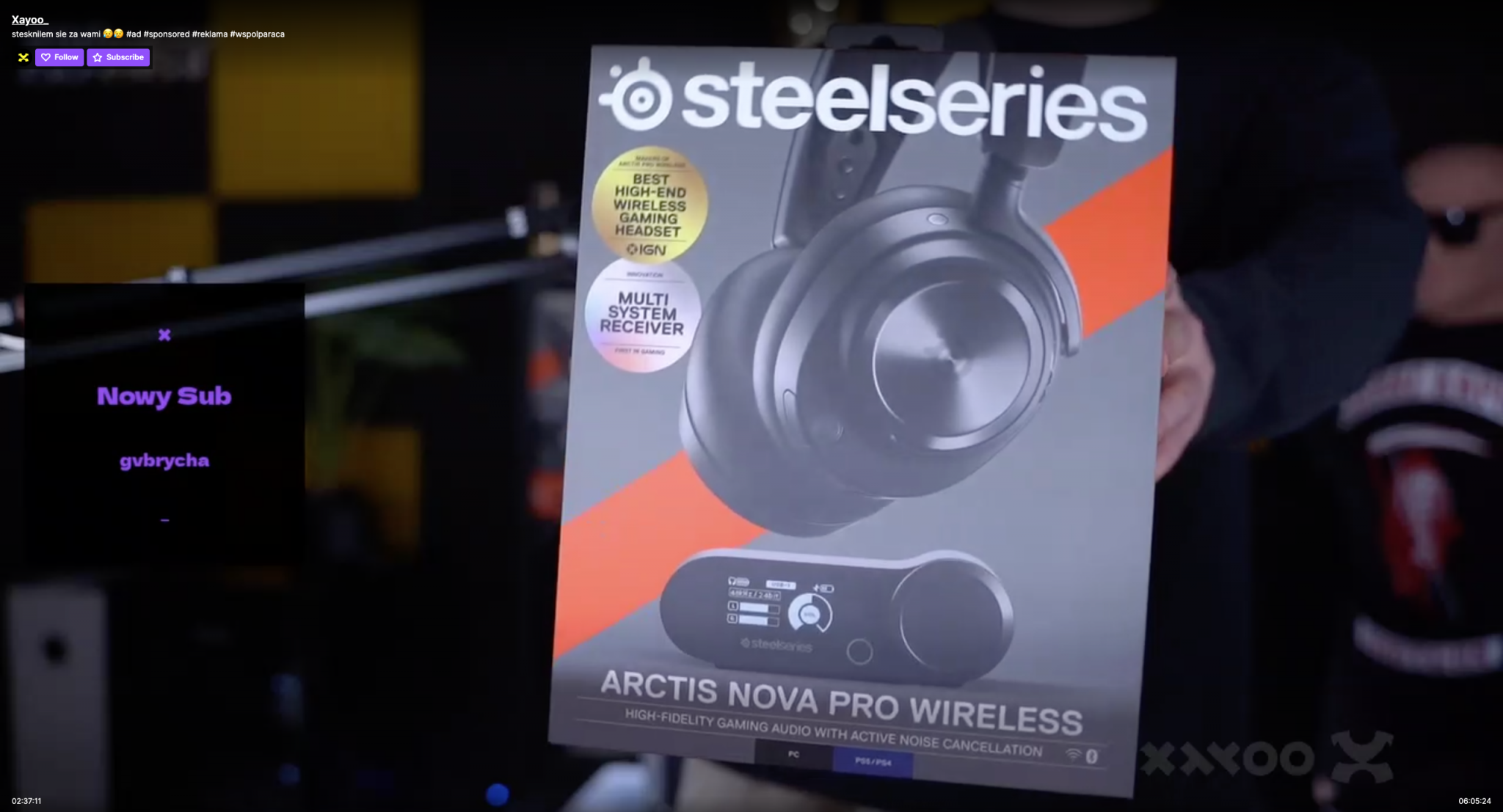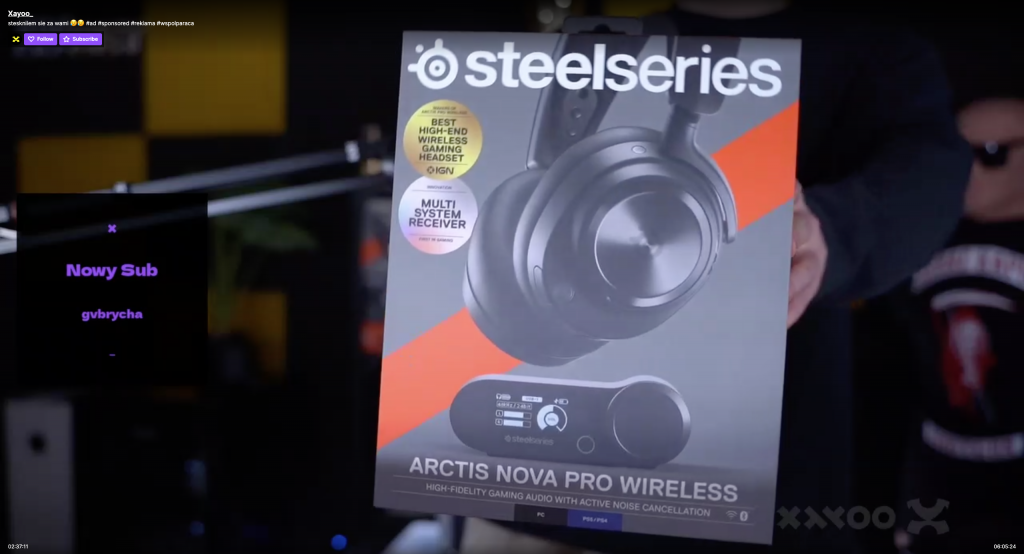 In third place we have aXoZer who had a sponsorship with PC Building Simulator 2 which was developed by Spiral House. aXoZer is a Spanish-speaking variety streamer who was able to rack up 42.4k hours watched and 9.9k peak viewers while streaming the beta version of the game. PC Building Simulator 2 is set to release sometime in 2022. Players can customize a PC with over 1200 components at their disposal.
The timing for the game's release is great seeing how there is still a shortage of PC parts. PC Building Simulator 2 will scratch any gamer's itch to build their new dream PC, and advertising with influencers on Twitch is a great way to get in front of the right audience.
Watch our Ads of the Week Video on YouTube:
Drop us a line to see how Stream Hatchet can work with your brand to improve your marketing strategy on Twitch!
Subscribe to our newsletter to stay up to date with the latest live streaming trends.