Energy drink brands are turning their attention towards live streaming platforms like Twitch to integrate seamlessly with gaming and esports culture. Investopedia reported that global energy drink sales reached $57.4 billion in 2020 and are expected to grow by 7% between 2020 and 2025. Moreover, Market Research Future predicts the live streaming market is expected to reach $247 billion by 2027. Similar to how sports drinks such as Gatorade and Powerade utilize popular professional athletes to sell their products, energy drink companies are partnering with top live streamers and esports teams to promote theirs.
Being an entertaining streamer is essential for drawing in viewers, however, most top-tier streamers are highly skilled video game players. Thus, a skilled video game player like NICKMERCS with Call of Duty: Warzone or Shroud with VALORANT is ideal for winning brand deals.
Similarly, a skilled streamer using a certain keyboard, headset, mouse, etc. builds brand reputation. This helps brands market their products as performance-enhancing gear. The same goes for energy drinks highlighting their products as "designed for gamers" to take gaming performance to the next level with focus-enhancing products.
Here are the top energy drinks mentioned in Twitch chats for May 2021:

GFUEL
G FUEL is #1 when it comes to marketing on live streaming platforms. Founded in 2012 and dubbed "The Official Energy Drink of Esports," G FUEL has created a powerhouse roster of flavors and sponsored streamers over the last 9 years. Stream Hatchet highlighted G FUEL in its recent Brands Leading in Gaming and Esports report, noting G FUEL's strong understanding of gaming and esports culture.
In early May, G FUEL released a Resident Evil Village inspired flavor and shaker, playing on a popular character turned meme, Lady Dimitrescu. That same month, G FUEL gathered 293K Twitch chat messages, the most of any energy drink on this list.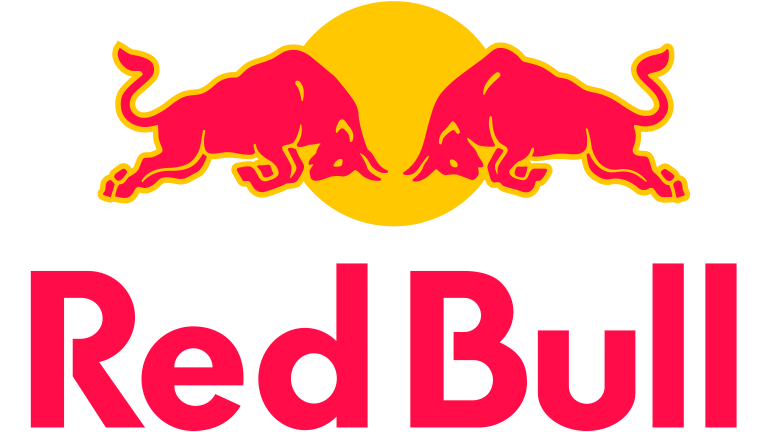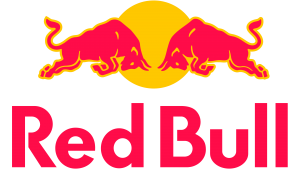 Red Bull
Back in 2013, Red Bull made a name for themselves in gaming and esports with the initial partnership of Matthew 'Nadeshot' Haag. This partnership lasted for nearly 6 years while he was part of the OpTic Gaming's professional Call of Duty team. In 2019, Nadeshot landed another Red Bull deal, this time his entire gaming organization 100 Thieves secured a partnership.
Additionally, Red Bull has hosted a slew of esports events globally. Just this year, Red Bull launched a new pro VALORANT competition, Red Bull Home Ground. The best teams in Europe battled it out for a £24,000 prize pool between Jan 28th – 31st, 2021. The event garnered almost 500K hours watched with a peak of 64K viewers.
Red Bull is a veteran in the gaming and esports space. They continue to maintain their reputation as a top-tier brand deal for streamers and esports teams. In May, Red Bull generated 129K Twitch chat mentions, a majority of it coming from Riot Games' channel during MSI 2021 where Red Bull's long-standing sponsored segment 'Red Bull Baron Power Play', a League of Legends team kill of the Baron Nashor, can occur.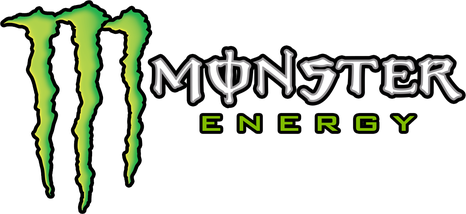 Monster Energy
Similar to Red Bull, Monster Energy has infiltrated the esports space via sponsoring esports teams. Particularly, their first partnership with Evil Geniuses back in 2015 is still ongoing. The growing gaming and esports market in other countries are where Monster Energy has shifted its focus. Currently, Monster Energy has 9 esports team partnerships from all over the globe. Teams like United Kingdom's Wizzite, Sweden's Alliance, and China's PSG.LGD.
In April of this year, Monster Energy partnered with Indian esports organization Villager Esports. Together, they sponsored a VALORANT tournament featuring 256 teams of professional Indian esports players. Villager Esports streamed the event on their YouTube channel producing 10K hours watched and 3K peak viewers. Monster Energy generated 16K Twitch chat mentions in May 2021, a 62% increase from April 2021's 9K mentions.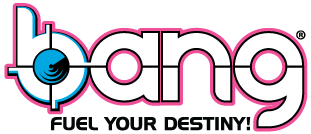 Bang Energy
Bang Energy has built a solid ambassador program over the last decade. Their focus is mainly assembling the best-looking social media influencers who can help target college students and fitness junkies. However, Bang Energy also acknowledges the potential of recruiting gaming and esports ambassadors.
As part of their Bang Revolution World Tour, Bang Energy advertised to the E3 2019 gaming audience. Although Bang Energy's marketing focus is mainly on TikTok and Instagram, their brand recognition is broad and generated 4K Twitch chat mentions in May 2021.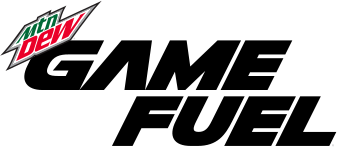 Game Fuel
Mountain Dew Game Fuel's gaming and esports marketing goes back to 2007. Back then, Game Fuel bottles featured Master Chief to help promote Halo 3's release. Today, Game Fuel is following in G FUEL's footsteps by fostering a large roster of top streamers and esports players to promote Game Fuel as a part of their influencer lifestyle.
Most notably, YouTube Gaming streamer CouRage joined the Game Fuel partners team in January 2020. Earlier this month he received his very own Game Fuel flavor, CouRageous Sherbet. He is the first person to ever have a Pepsi product named after him.
Additionally, Game Fuel was announced as "the official beverage of the Call of Duty League" during the league's inaugural year of 2020. The deal is set until the end of the CDL 2022 season. Stream Hatchet reported the opening weekend for CDL's 2021 season generated 83K average viewers, a 63% increase from 2020.
In May, Game Fuel generated 3K mentions in Twitch chat. A majority of these mentions were generated from Mizkif's channel, a streamer part of the One True King gaming organization and partner of Game Fuel.
Essential Data at Your Fingertips
Stream Hatchet's focused on connecting real time data to trends across the gaming world, with the goal of maximizing content insights across the video games and esports industry. Our new Essentials platform is robustly built with the key tools for running marketing activations on live streaming platforms.
Stream Hatchet's Essentials platform can:
Monitor the top channels across all major live streaming platforms
Pull detailed metrics from specified channels
Measure viewership in aggregate by building custom lists of channels
Ready to enhance your go-to marketing strategy with Stream Hatchet? Get started with a free trial today.