The mobile game market is projected to grow to $338B by 2030, according to Straits Research. For brands looking to invest and advertise in the space, it is important to understand the distinct opportunities surrounding the mobile games industry.
In September of this year, mobile games generated 157 million hours watched across the major live streaming platforms Twitch, YouTube, and Facebook Gaming. That is just 6.7% of the total live streaming market, which saw 2.3 billion hours watched last month.
While mobile games account for only a fraction of the total live streaming viewership, they make up a unique subset of the games played on live streaming. When looking at the top 50 mobile games in live streaming, the industry is dominated by three genres: Shooter, Battle Royale, and MOBA, or Multiplayer Online Battle Arena. These genres saw 77M, 73M, and 53M hours watched last month, respectively. (Some games are categorized by multiple genres, and may be counted twice based on their secondary genre).
The next two most popular genres for mobile games in live streaming are card games and first-person shooters, with much lower viewership: 7.4M and 6.6M hours watched, respectively. The most popular genres are dominated by the top three mobile games in live streaming: Mobile Legends: Bang Bang, Garena Free Fire, and PUBG Mobile. 
What Makes a Mobile Game Popular to Live Stream
These three games continue to top the mobile charts for live streaming month to month for several reasons. For one, they are all multiplayer games that have built strong communities in both the competitive esports landscape and casual play. Like other popular multiplayer non-mobile games like VALORANT or League of Legends, they are free to play but have paid options for weapons, skins, and other game upgrades that draw players in and keep them engaged in the game.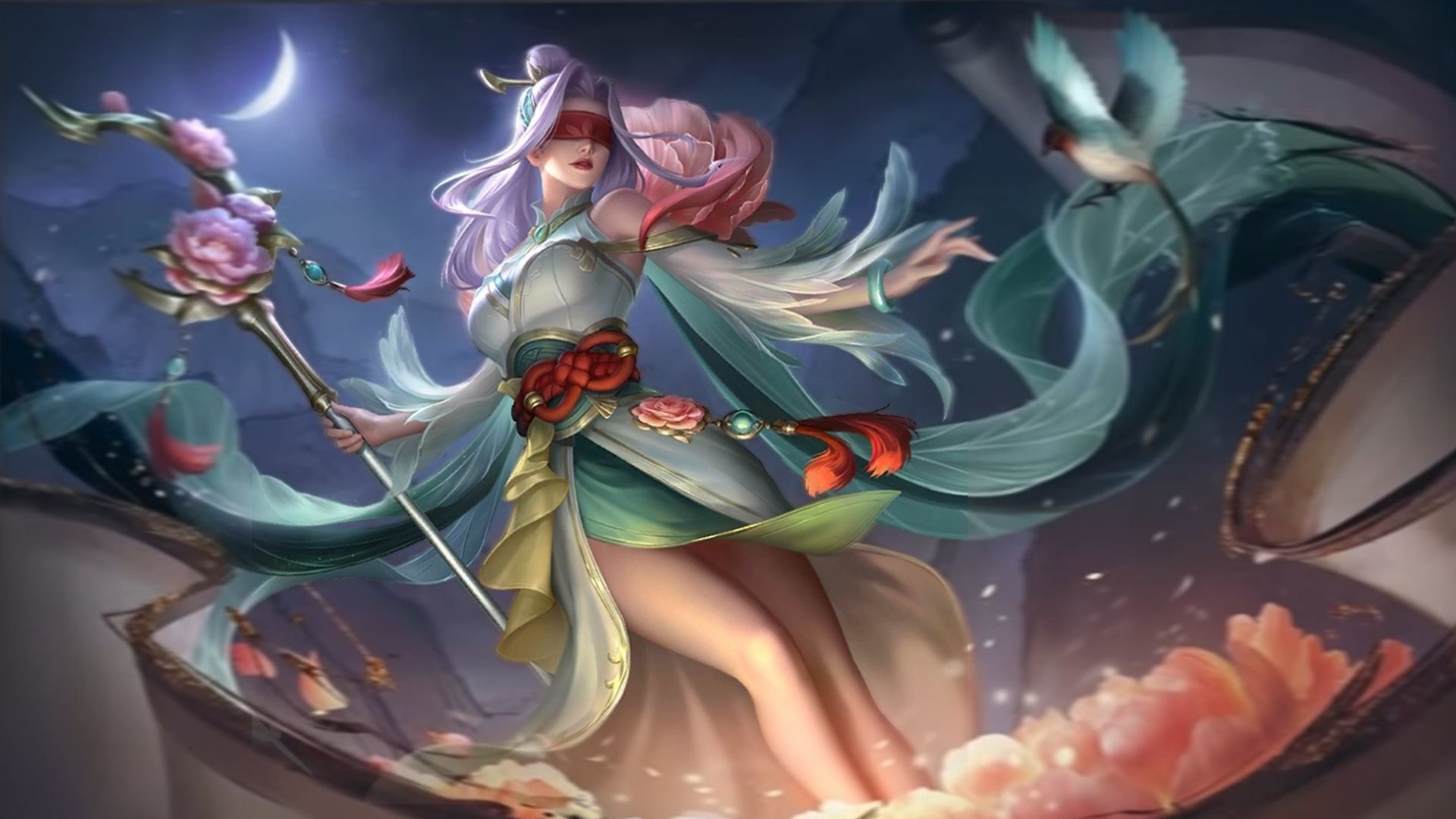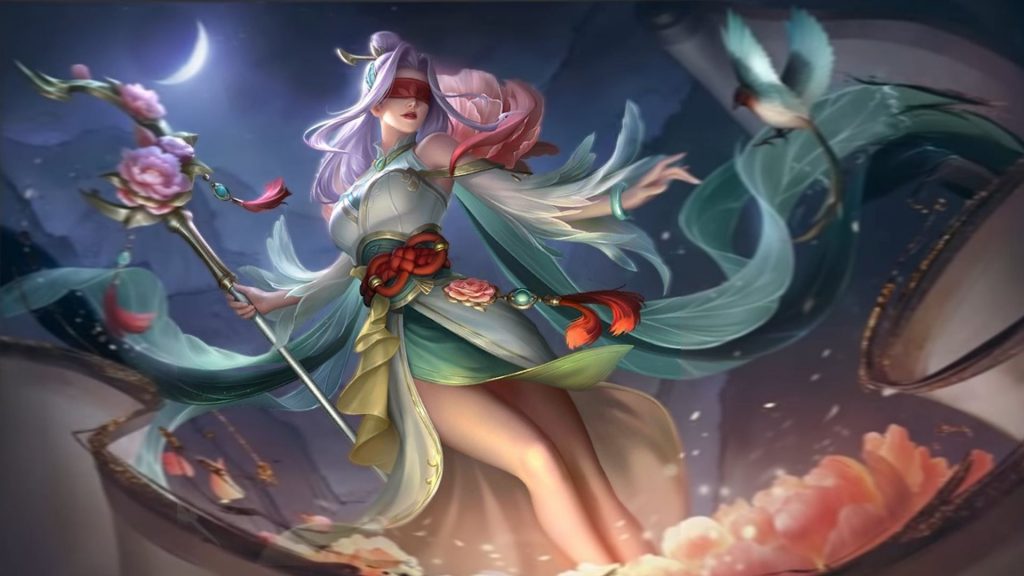 What is unique about mobile games compared to non-mobile games is the audiences they attract in live streaming. While Twitch is the primary platform for non-mobile games and takes up the majority of the streaming market, YouTube and Facebook Gaming continue to control the mobile games streaming market. In September 2022, YouTube and Facebook had 88.3% of the total share of mobile games live streaming viewership.
Southeast Asia is a hub for some of the top mobile games like MLBB and Garena Free Fire, and the region often sees the most downloads and player spending in these games. MLBB is extremely popular in Southeast Asia, with many creators live streaming the game from Indonesia, Malaysia, and the Philippines. According to Gaming on Phone, mobile devices are much more prevalent in SEA than desktop PCs, making mobile gaming a more popular choice.
Additionally, Garena Free Fire has a particularly high LATAM audience, with many live streamers coming out of Brazil. 
How Non-Mobile Games Are Different
In contrast to mobile games, the most popular non-mobile games in live streaming are first-person shooters. In September, the genre garnered 375 million hours watched. VALORANT, CS:GO, and Apex Legends are some of the most popular titles; those three games made up a third of the watchtime in that category last month alone.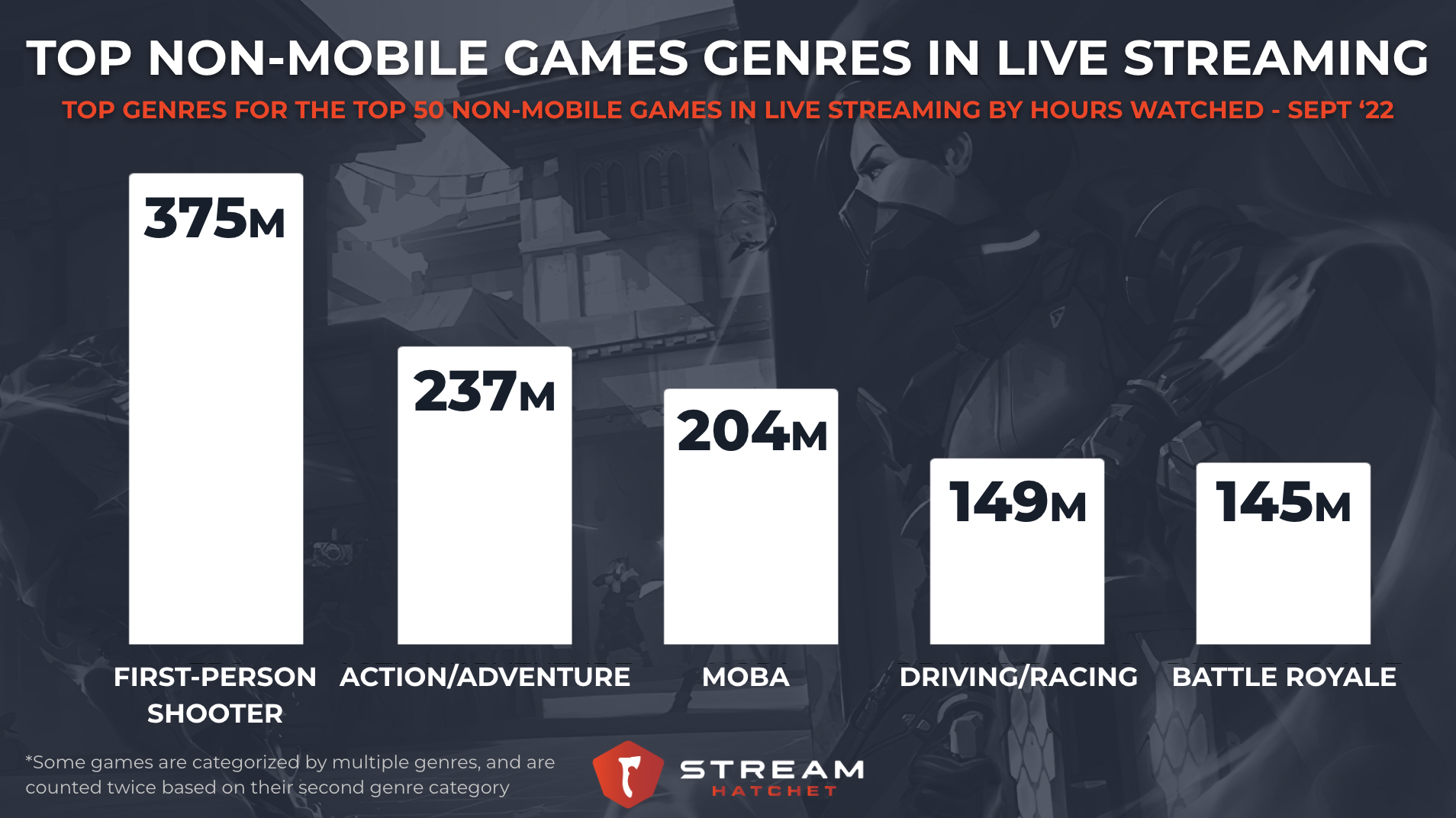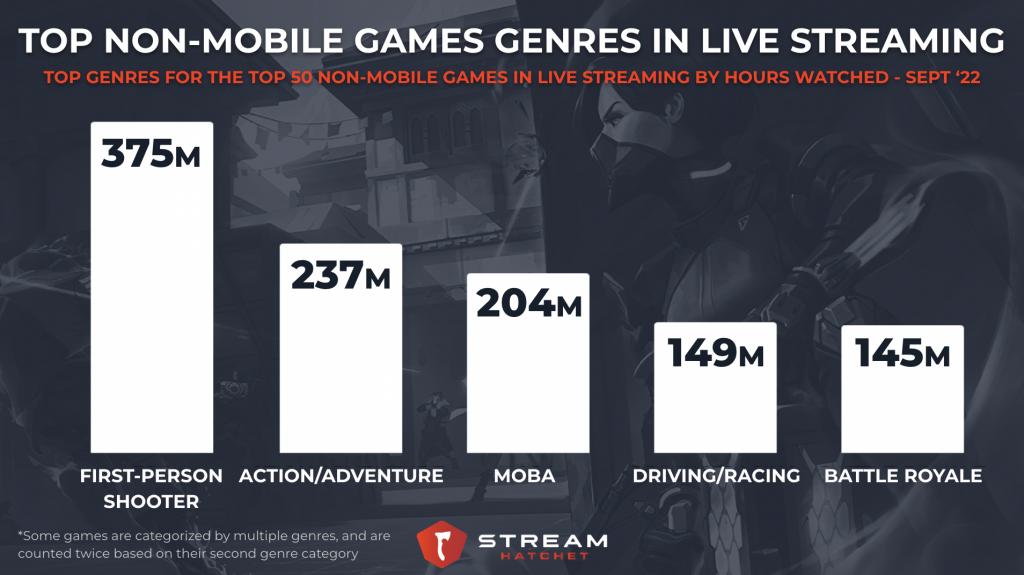 In contrast to the top mobile games genres, most of the top non-mobile games have a majority of their hours watched coming from Twitch. Additionally, more of the top creators for non-mobile games like VALORANT and CS:GO are located in the US. Popular esports players like shroud, and TenZ attract a more hardcore gaming audience to their streams, the majority of which tend to be from the United States. CS:GO also has a large Brazilian audience, with Portuguese-speaking live streaming creator Gaules as one of the most popular CS:GO streamers today.
How to Choose Your Audience
When choosing gaming creators to work with, brands need to be selective and understand the audience they are targeting. Brands looking to get into the SEA market or mobile game developers wanting more downloads of their new MOBA should probably work with creators who play mostly MLBB or Garena Free Fire. Sponsoring mobile esports tournaments and leagues are also a good option.
Understanding gaming, esports, and live streaming trends is important when starting to advertise in the industry, and Stream Hatchet is an expert. Drop us a line to chat with an expert about how you can start utilizing our powerful data analytics and insights today! Start with a free trial of our SaaS platform: