We're taking a look at the top food delivery services across Twitch by chat mentions last month.
Uber Eats was the most mentioned food delivery service mentioned in Twitch chat last month, garnering 27.7k total mentions across the live streaming platform. Only three unique channels hosted sponsored streams from Uber Eats last month, garnering a mere 1.6k hours watched. Most of their mentions, then, are coming from organic conversations among streamers and fans in Twitch chat.
Doordash was the second most-mentioned food delivery service last month, with 22.2k mentions. Doordash did 9 sponsored streams last month, garnering a total of 154k hours watched on Twitch alone. They focused on one campaign, called "DashPass for Students" promoting a new $5/month plan for graduate and undergraduate students across the country.
Their most popular sponsored stream last month, and the most popular one among all food delivery services, was with Jillyfish. The stream got 43.2k hours watched and had just under 20k peak viewers. Her stream was featured on the front page of Twitch, which helped her live streaming numbers. 2.6k chats were sent during her stream, with a chat engagement rate of 12.3%, which sits at just about the average engagement rate for Twitch chat.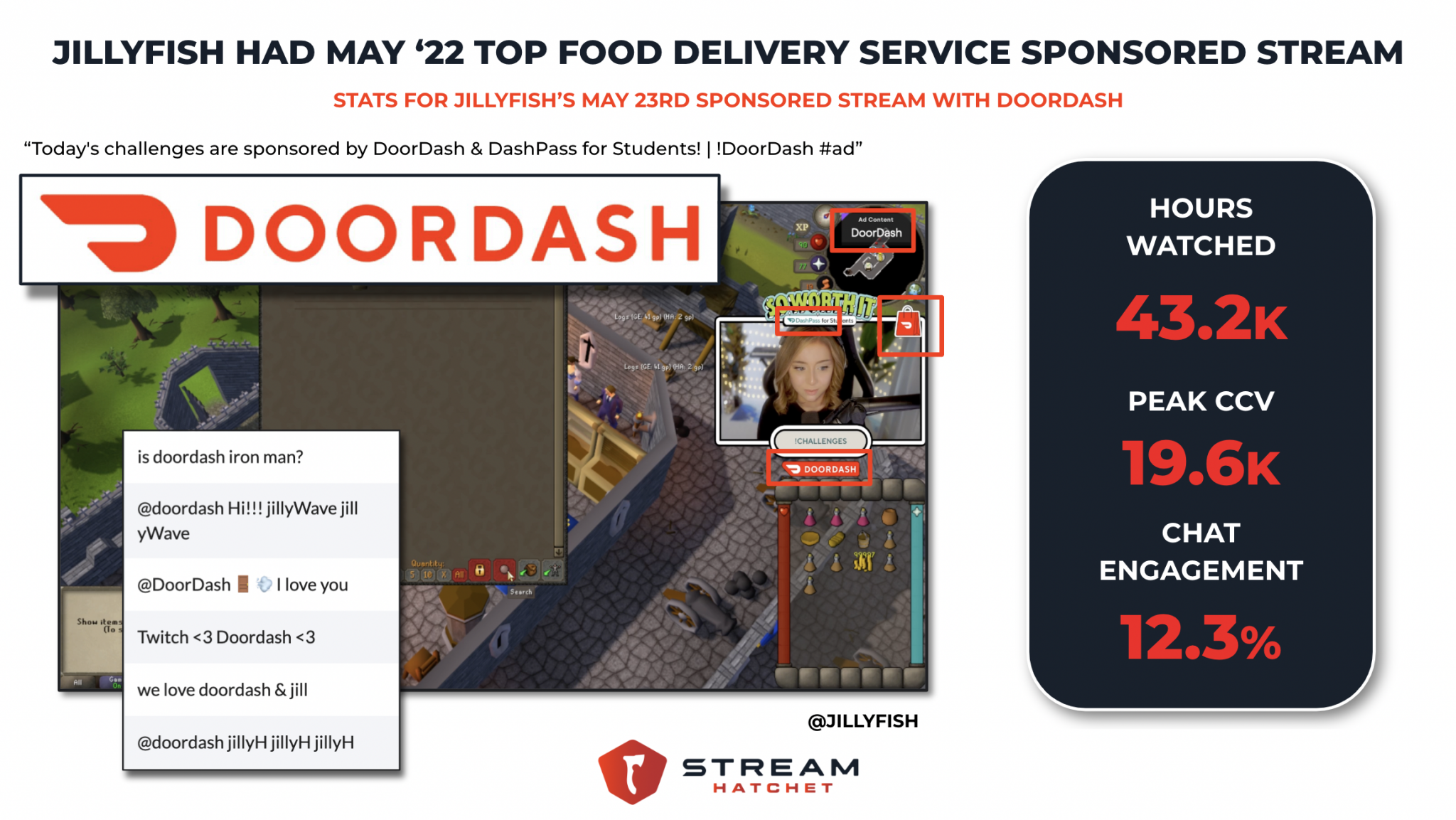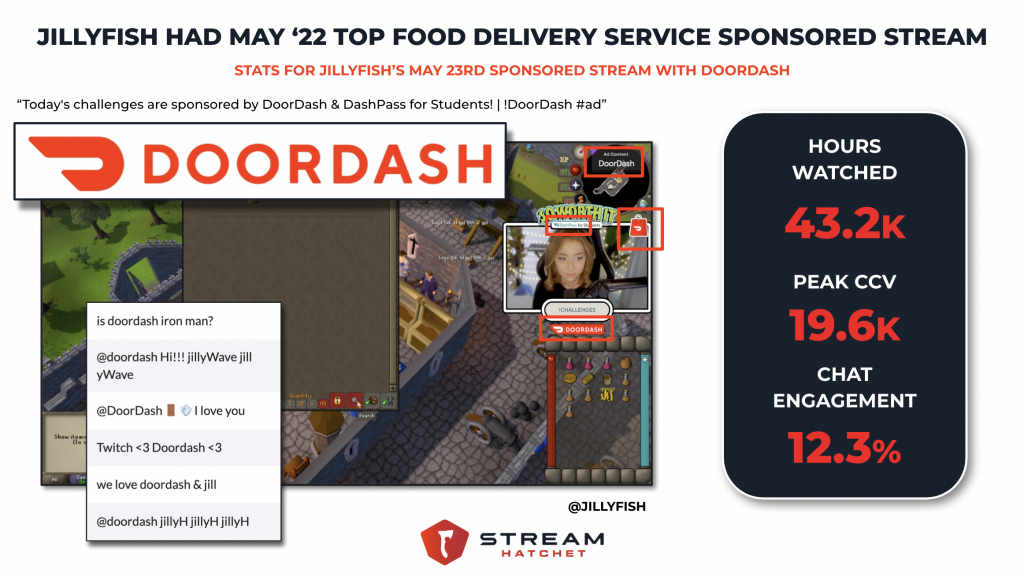 In addition, Uber Eats and Doordash have been running mid-roll ads on Twitch which, in addition to sponsoring individual streamers, help boost chat engagement and impressions for viewers.
Grubhub, Foodpanda, and Deliveroo were the next top food delivery services mentioned in Twitch chat last month. They each got 5.1k, 2.9k, and 2.6k mentions, respectively.
Grubhub only had several sponsored streams with individual streamers last month, as most of their sponsorships come from the LCS.
Foodpanda also has a few sponsored streamers, generating 28k hours watched for the month of May.
To learn more about how to measure brand engagement on Twitch, drop us a line! 
Subscribe to our newsletter for weekly insights delivered to your inbox every Friday.