The winners for this week's Live Streaming #Ads of the Week are Fansly, Amazon Gaming, and Jack in the Box.
Fansly takes the top spot this week for sponsored streams with their activation with QTCinderella. The stream garnered 194.6K hours watched and peaked at 30.4K viewers. Fansly is no stranger to the top charts, placing first in last week's leaderboards with their activation with Jerma985.
Fansly, a social media website that offers both free and subscription-based adult content, has entered the market as a direct competitor to the popular adult social media platform OnlyFans. With their recent activations, they seem to be supporting creators who make edgier content on Twitch. They've also been sponsoring larger special events rather than individual creators to make their content stand out.
Fansly's activation with QTCinderella occurred on the first day of her annual Shit Camp event. Shit Camp brings together a bunch of popular streamers like Hasanabi, Ludwig, Cyr, Richwcampbell, Maya Higa, and more. The crew live streamed the campsite event, playing party games like Drinking Battleship, Scavenger Hunts, couples quizzes and more.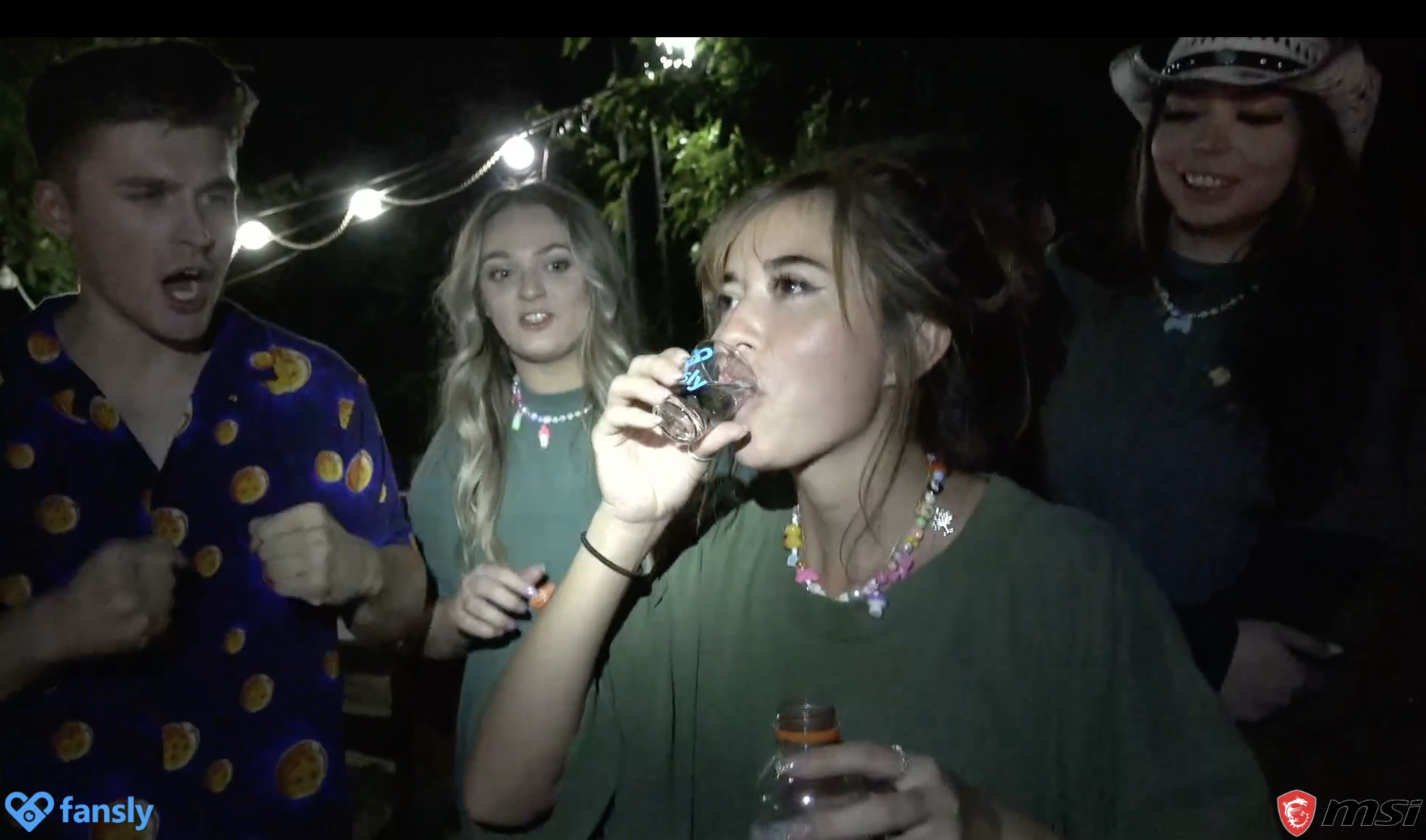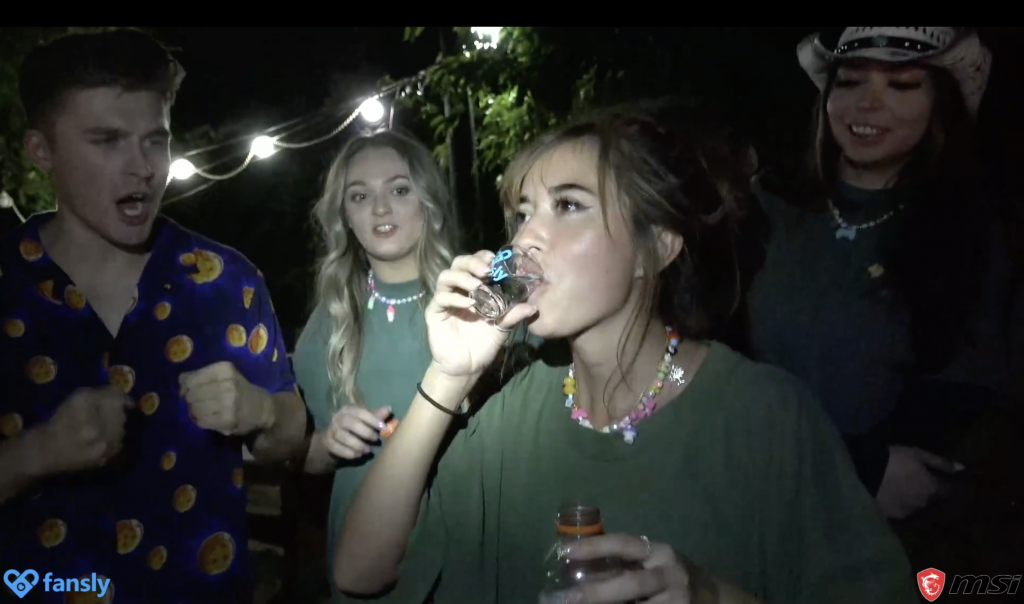 Fansly provided branded merchandise for the streamers to use during their party, including shot glasses and water bottles that were seen on screen. In addition, they had digital assets like an on-screen static banner and a Twitch extension that directed viewers to sign up for Fansly.
In second place this week was Amazon Gaming who partnered with B0aty for Amazon Gaming Week. B0aty, an Old School Runescape streamer, played Runescape during the sponsored stream, which featured a static, on-screen banner promoting Amazon Gaming Week. The session garnered almost 52K hours watched and saw 6.2K peak concurrent viewers.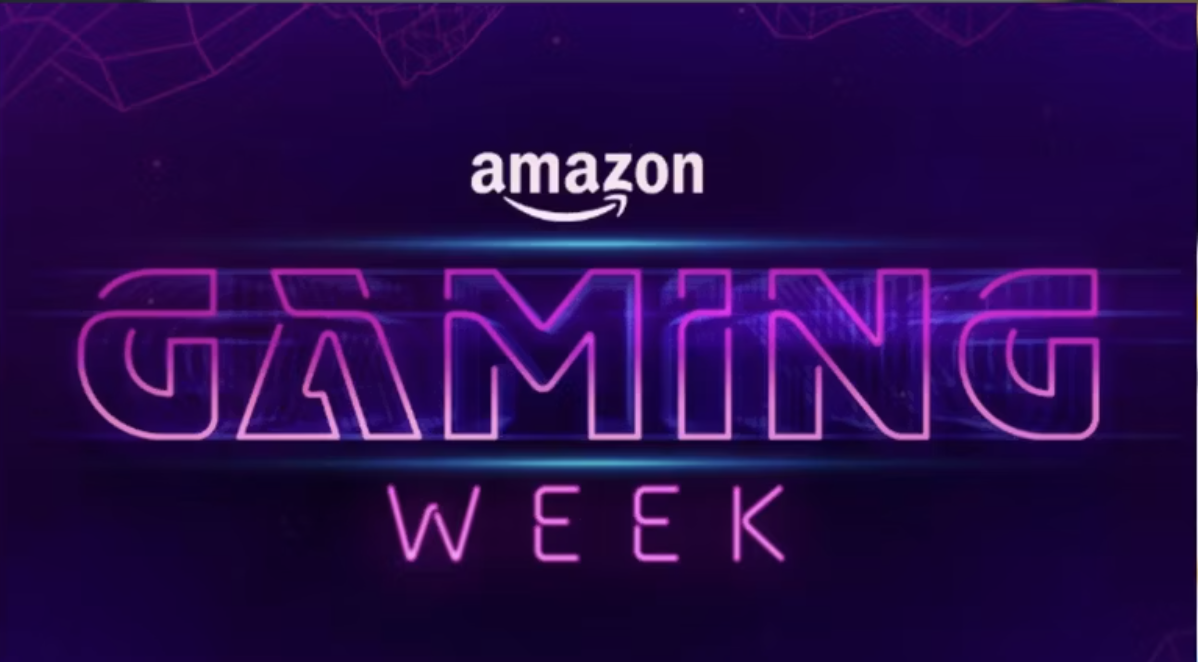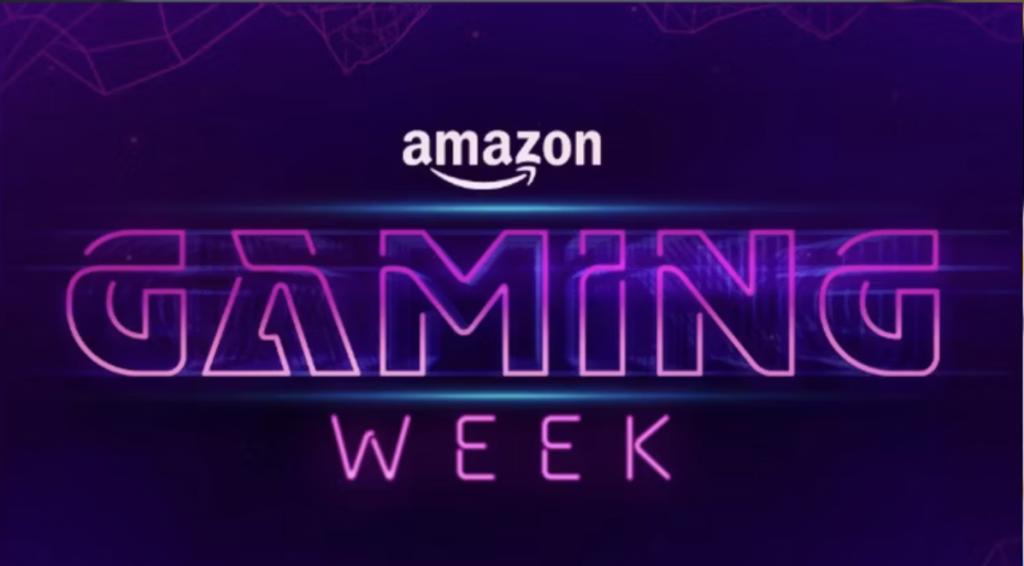 Amazon Gaming Week went from August 29th to September 10th, and featured deep discounts on popular titles like Kingdom Hearts 3, Final Fantasy 7 Remake Intergrade, and Amazon's own titles, Lost Ark and New World. They also offered discounts on a ton of gaming peripherals from Dell, Acer, HP, Razer, and more.
Amazon sponsored a bunch of streamers for their promotional week, garnering almost 2.8 million hours watched on Twitch. 40 unique channels streamed during the 2-week period, with over 1800 hours of airtime and 676 unique streams.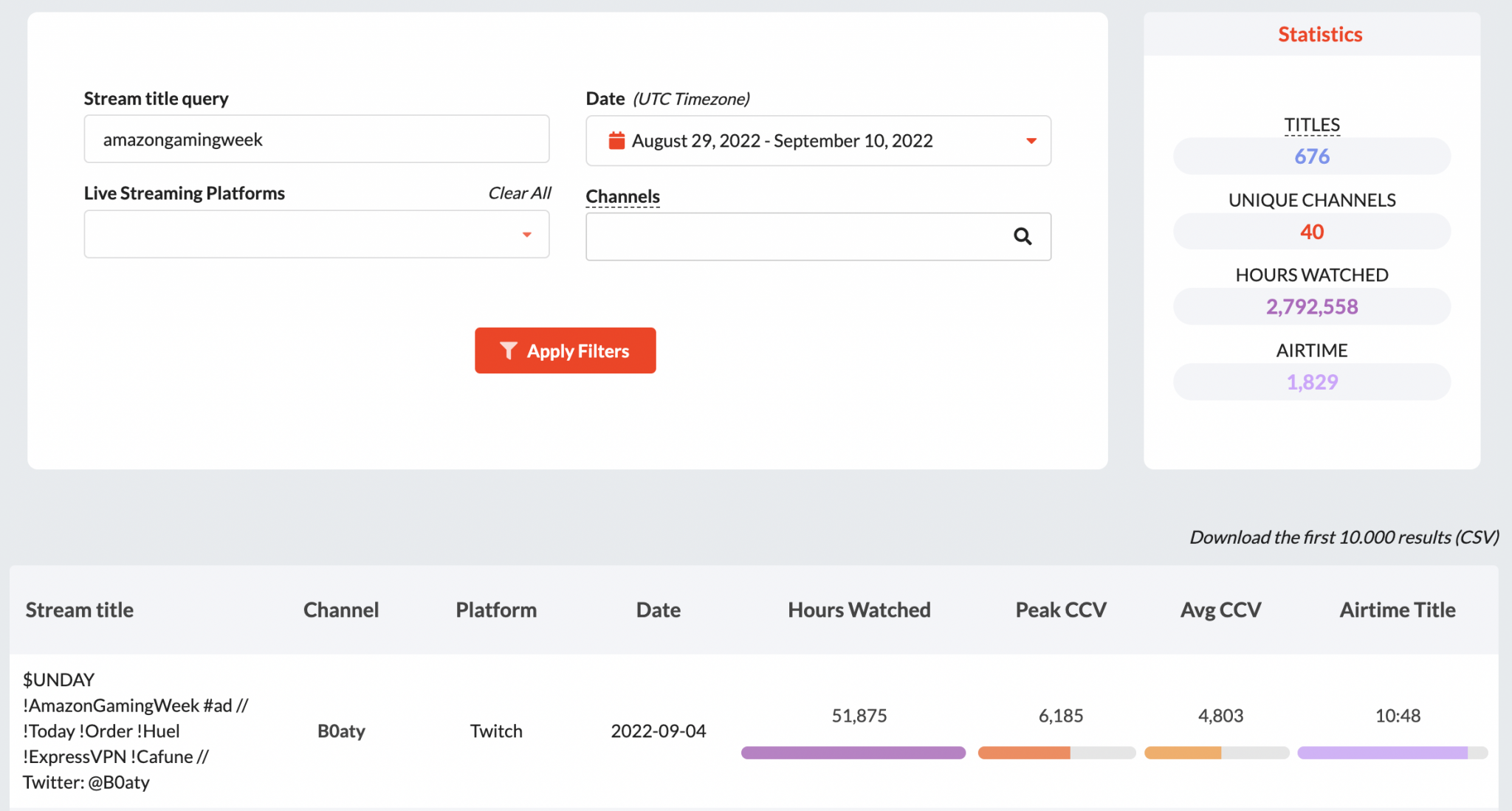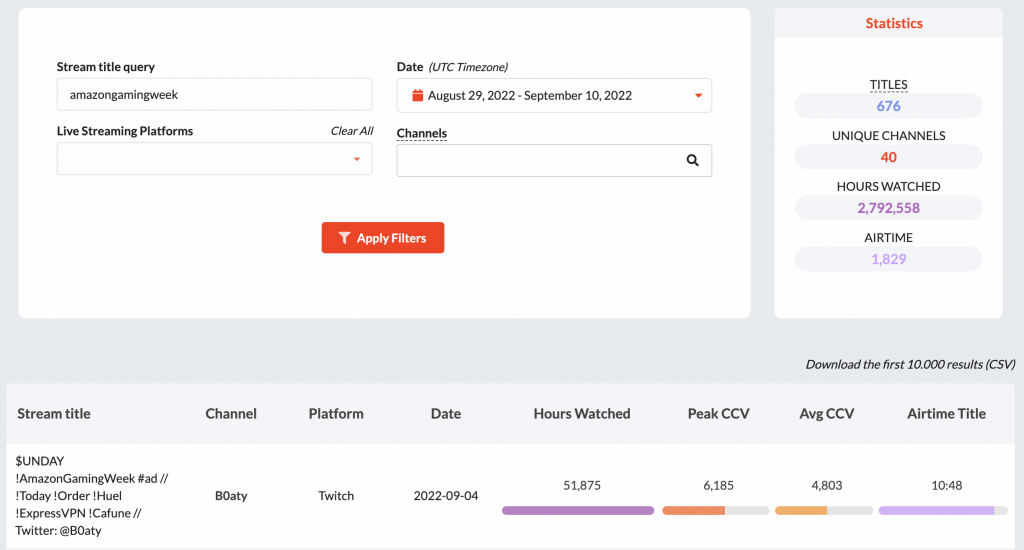 Jack in the Box took third place in this week's live streaming ads of the week with their partnership with sneakylol. The sponsored stream garnered 45.6K hours watched and saw 26K peak viewers. Sneakylol received a special "Jack in the Box" box full of prizes that his chat could win over the course of the stream by playing mini games. Sneakylol also ate some Jack in the Box products during the stream, which also featured a static logo overlay.
Fast food is extremely popular with live streamers and viewers alike. Gaming and streaming can be intensive, and gamers just want something quick to eat while they're grinding to beat the next boss in Elden Ring or dueling their team to victory in VALORANT. Currently, McDonald's reigns as the most-chatted about fast food brand on Twitch, but other brands have been looking to unique activations to help boost their audience on the platform.
To learn more about how your brand can use Stream Hatchet's live streaming data analytics to help improve and optimize your advertising campaigns, sign up for a free seven-day trial of our Essentials plan!