Live-streaming has seen a spike in popularity since the COVID-19 pandemic began in early 2020, making it one of the largest new opportunities for brand marketing opportunities. The question is, then, how do brands and agencies take advantage of this promising opportunity? Influencer marketing could be the answer.
What is Live-Streaming Influencer Marketing?
Influencer marketing is a relatively newer form of marketing, albeit a very powerful one that is growing considerably. Brands collaborate with influencers who promote products and services for that brand using their social media platforms and online presence.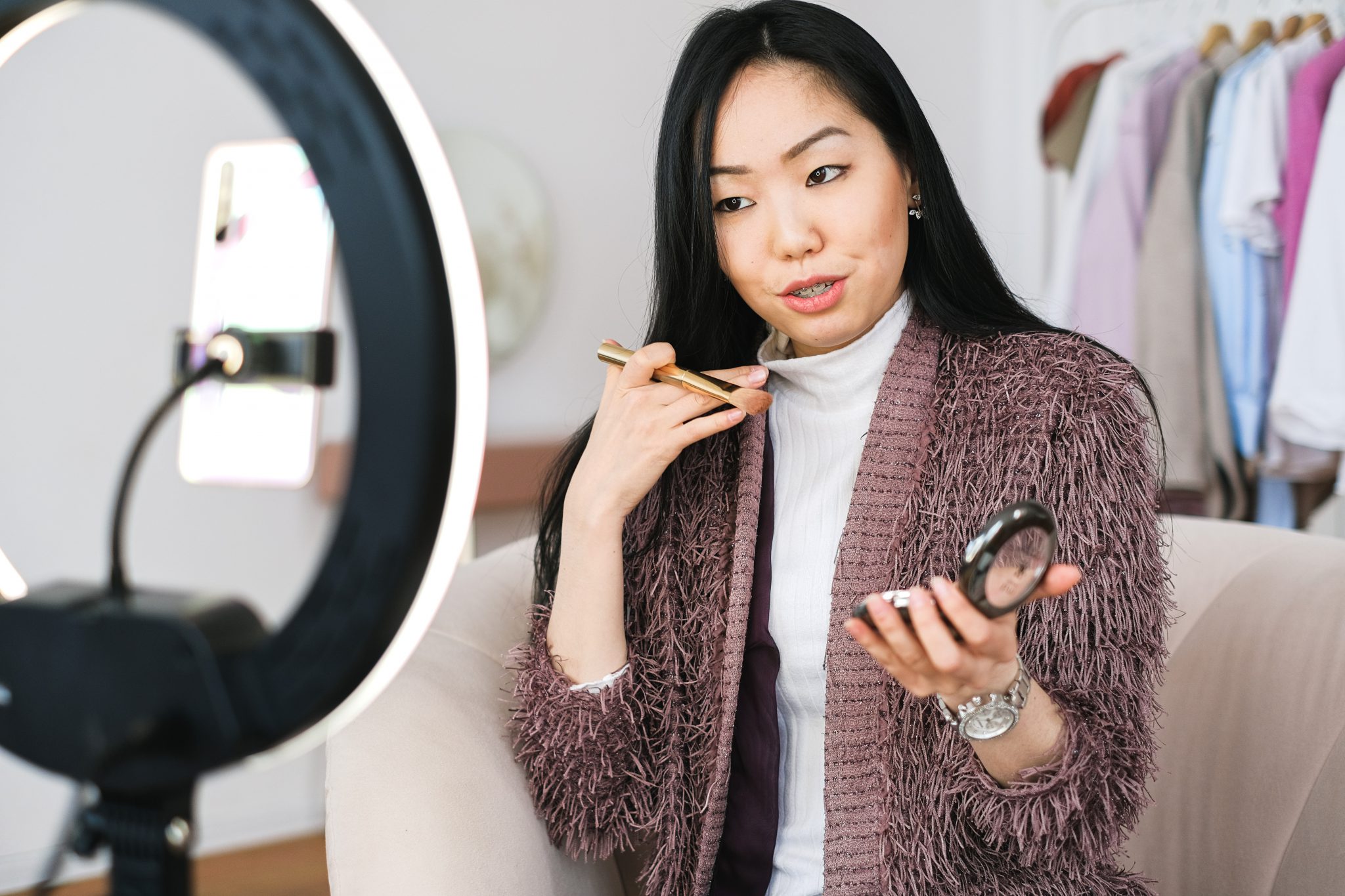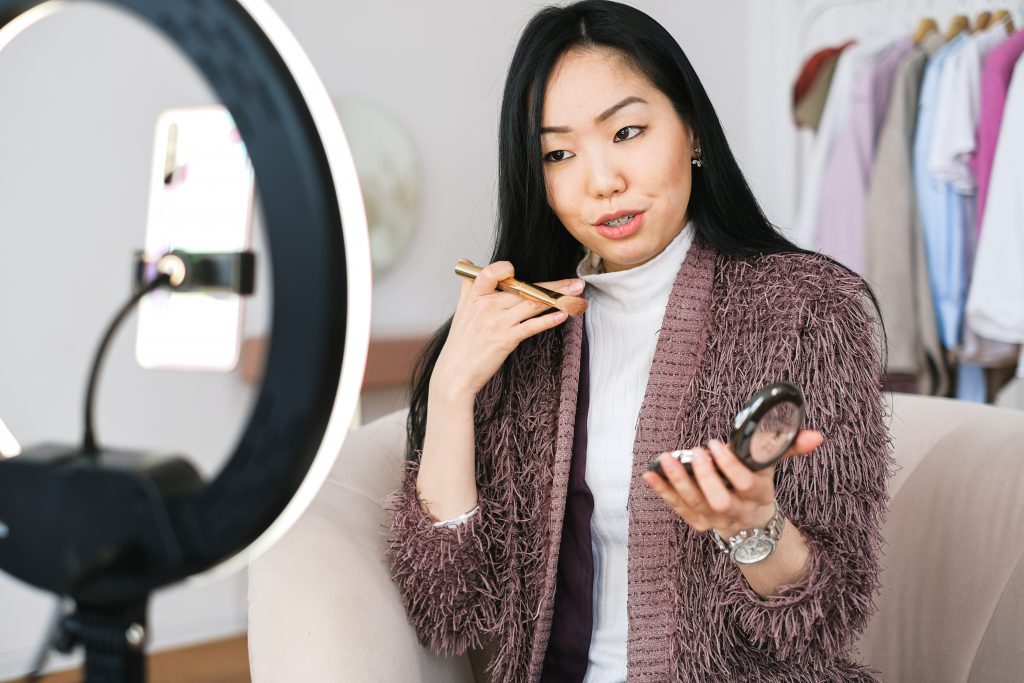 According to Influencer Marketing Hub, influencer marketing grew to a $16.4 billion industry in 2022 and is expected to grow to $21 billion in 2023. They also report businesses are making $5.20 ROI on every $1 spent on influencer marketing.
Online influencers are active on multiple social media platforms and often don't stick to just one. They distribute their content, shooting long-form videos for YouTube, clipping highlights for TikTok, and posting stills and stories on Instagram, for example.
A subset of influencers even broadcast content to a live audience on what are known as live-streaming platforms. Twitch is by far the most popular live-streaming platform; it saw 23 of the 30 billion total hours watched in 2022. YouTube Live is the second most-prominent live-streaming platform, but dozens of others exist and attract more niche audiences often based on language and location. Stream Hatchet tracks 20+ live-streaming platforms with data down to a minute-level granularity to get the most accurate data on the market today. 
The live-streaming market has grown considerably in the last few years. In 2022, fans watched almost 30 billion hours of live-streaming content across Twitch, YouTube Live Gaming, and Facebook Gaming. While that number is about 4 billion less than 2021, it's still double the viewership of 2019 (14 billion hours watched).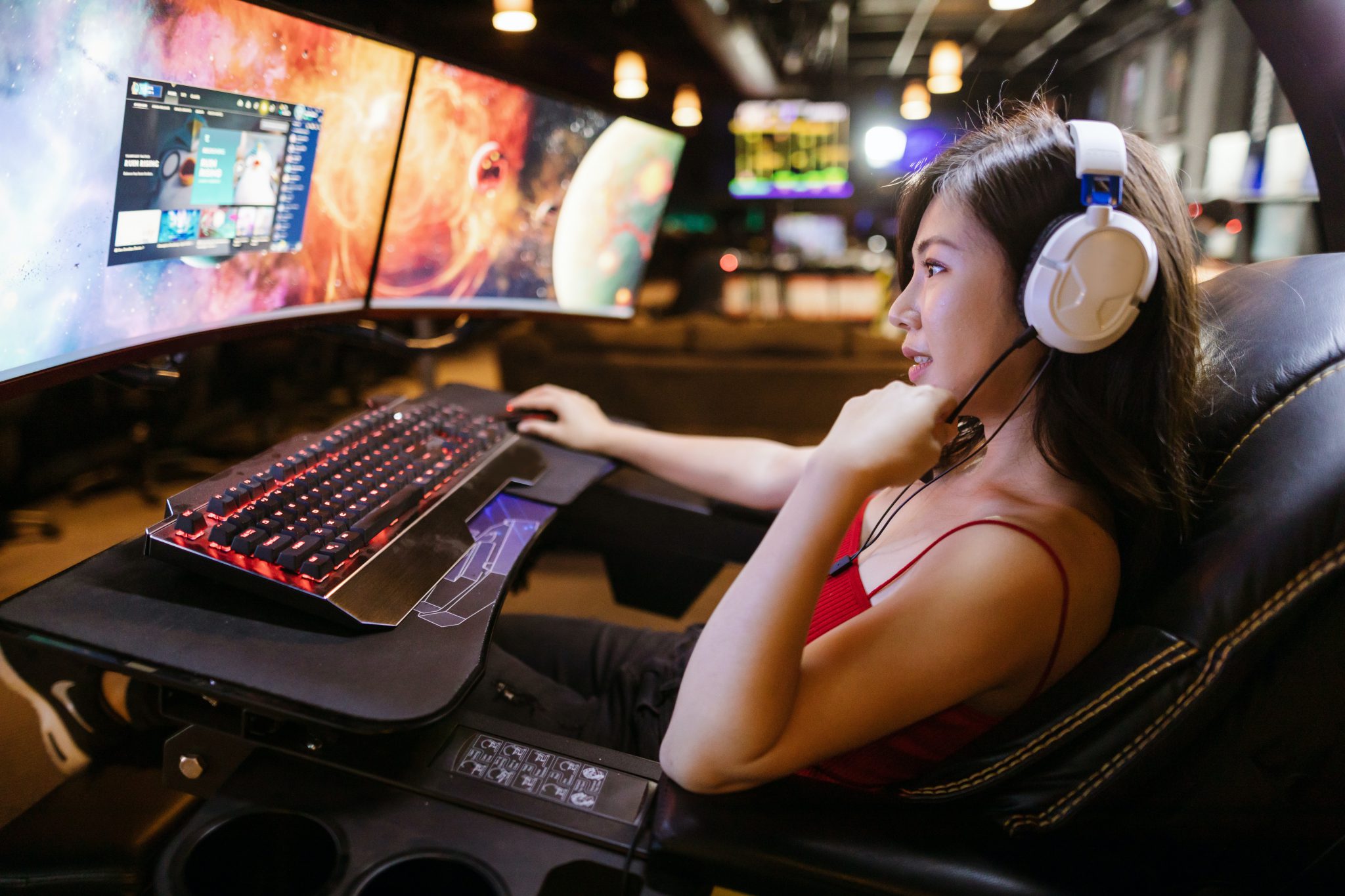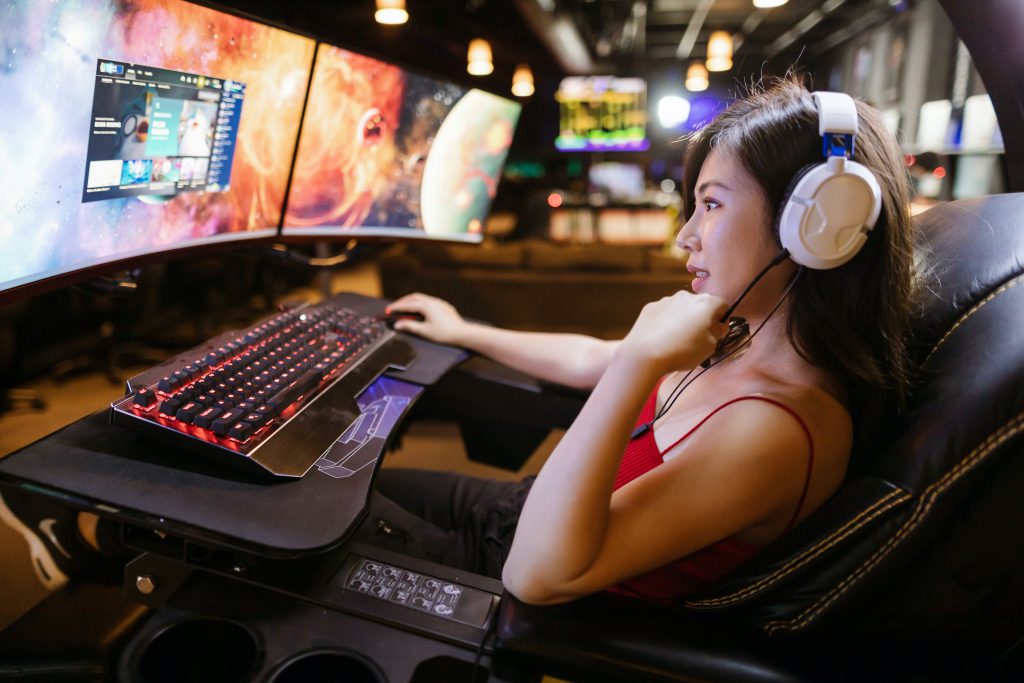 Live-streaming creators are continuing to push the boundaries of the genre and reach new heights. In February of 2023, rising creator Kai Cenat broke all-time records for both the most hours watched in a month (43M) and the most active Twitch subs (306K). But it's not just the big streamers to look out for. Small creators continue to maintain loyal audiences who are engaged in chat and provide great opportunities for brands looking to get started in the space.
Why Work With Live-Streaming Influencers?
If you're thinking about adding live-streaming influencer marketing to your brand strategy, here are a few reasons why you should consider it:
Live-streaming advertisements hit the most coveted demographics

According to Twitch, 70% of its viewers are between the ages of 18 and 35, the coveted demographic for many brands.

Viewers like live content because it's unscripted and feels natural

Live reactions and interactions with brands feel less intrusive than mid-roll ads, and viewers can see how their favorite creator is supported by the ad.

Influencers already have a loyal audience

While it may be tempting to create a new Twitch channel for your brand, live streaming can involve a heavy amount of lift. Live streaming influencers have already done the work, and can easily promote your brand to their audience.

Content distribution is a breeze

Live streaming creators are often not exclusively on Twitch or YouTube but have their own content distribution plans in place. Clips from their stream can quickly be cut up for TikTok and Instagram and boost your brand reach instantly.

Live Engagement

Live streaming creators often see great chat engagement from their viewers. Seeing feedback about your brand in real-time and measuring the impact on consumers can become simple using an analytics tool like Stream Hatchet. Stream Hatchet gathers viewership data, chat mentions, and analyzes live-streams using logo recognition to help advertisers understand their impact in live-streaming in real time.
Who Should Advertise on Live-Streaming Platforms?
While Twitch and live streaming often have a reputation for being a place for only male hardcore gamers who want to watch esports, that stereotype is quickly being challenged.
According to StreamScheme, over 20% of Twitch viewers are female, up from 16% in 2017.
While overall live-streaming viewership on Twitch was down slightly in 2022 after the COVID-19 pandemic bubble, non-gaming content was actually up almost 6% from 2021. Non-gaming content like just chatting content, sports, music, and art streams made up almost 20% of all content on Twitch in 2022.
Make-up tutorials, intimate music streams, art demos, sports events, and more are growing in popularity. In fact, the number one category on Twitch and across live streaming as a whole isn't even a game; it's the "Just Chatting" category, indicating that the personalities behind the live-streams are often what brings fans to the platform.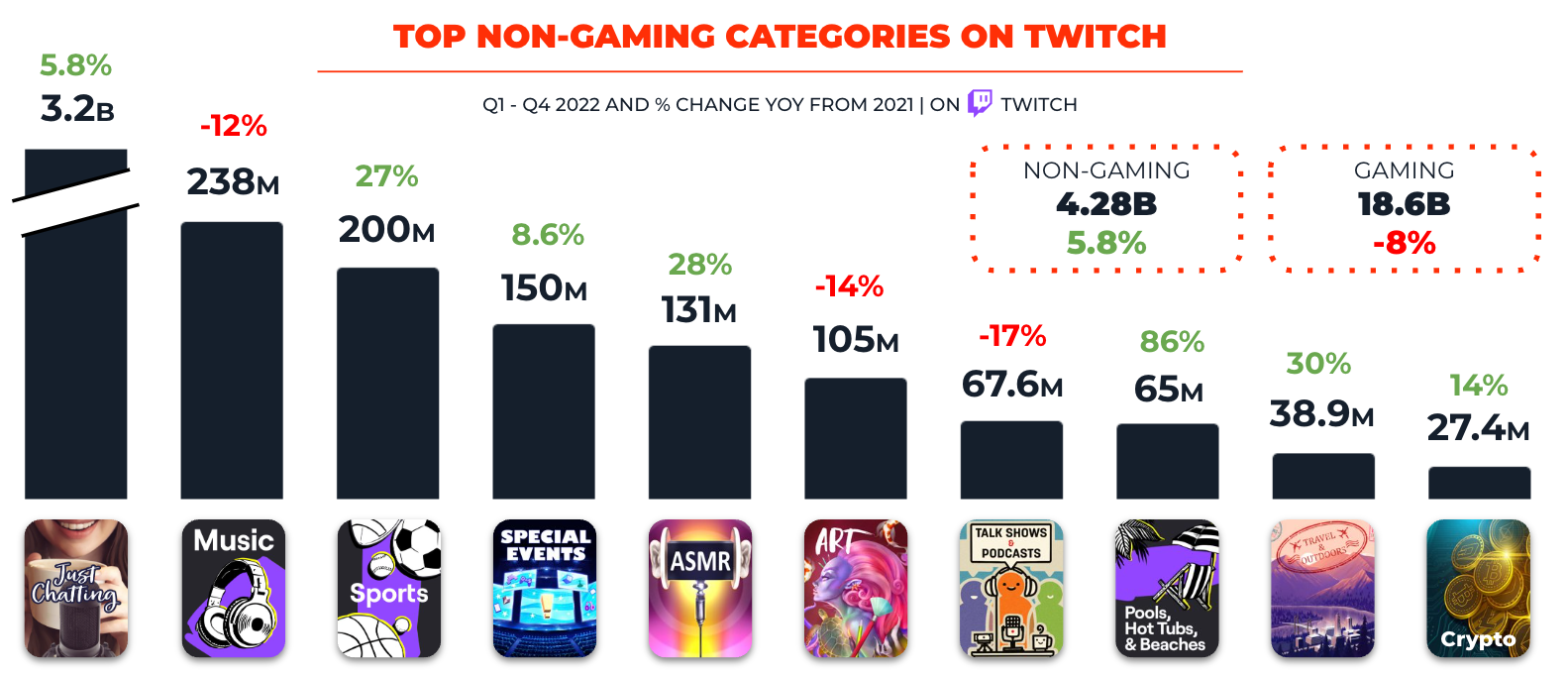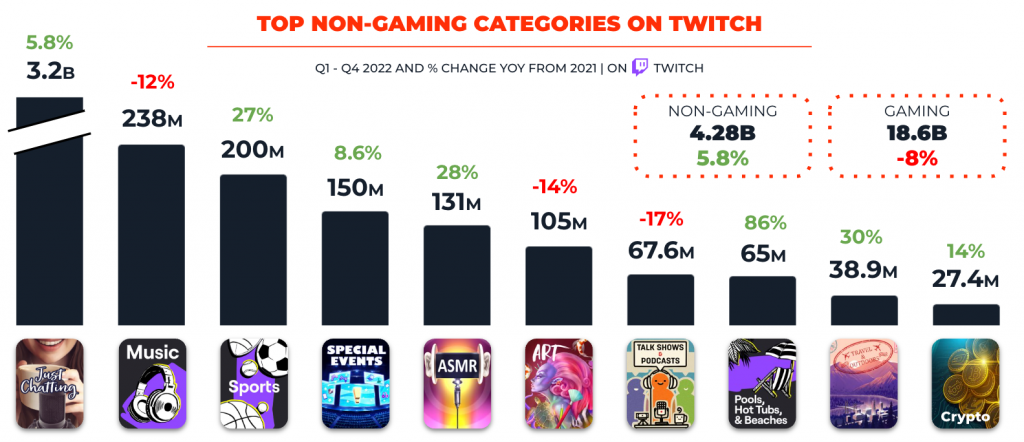 PC & gaming hardware brands, energy drinks, and general tech brands have been the first to foray into live-streaming advertising and have seen great success so far. However, there is a great opportunity for other brands to continue to enter the market.
Clothing, beauty, meal prep, home goods, banks, QSR, and other brands all have great opportunities to find their niches in the live-streaming market if they work with the right set of influencers.
Once you've decided to create a live-streaming marketing campaign, it's time to choose the right creators for your brand.