Red Bull still leads the charts this month as the top energy drink by chat mentions on Twitch live streams with 148K mentions in September.
That number is up 13K from the last time we reported on this metric in May of this year. Red Bull is extremely active in the live streaming and esports space, sponsoring not only individual content creators but also hosting and sponsoring their own events. Sponsored streamers like jukeyz often co-stream events from the Red Bull Gaming Sphere in London, a content creation event space made specifically for gaming.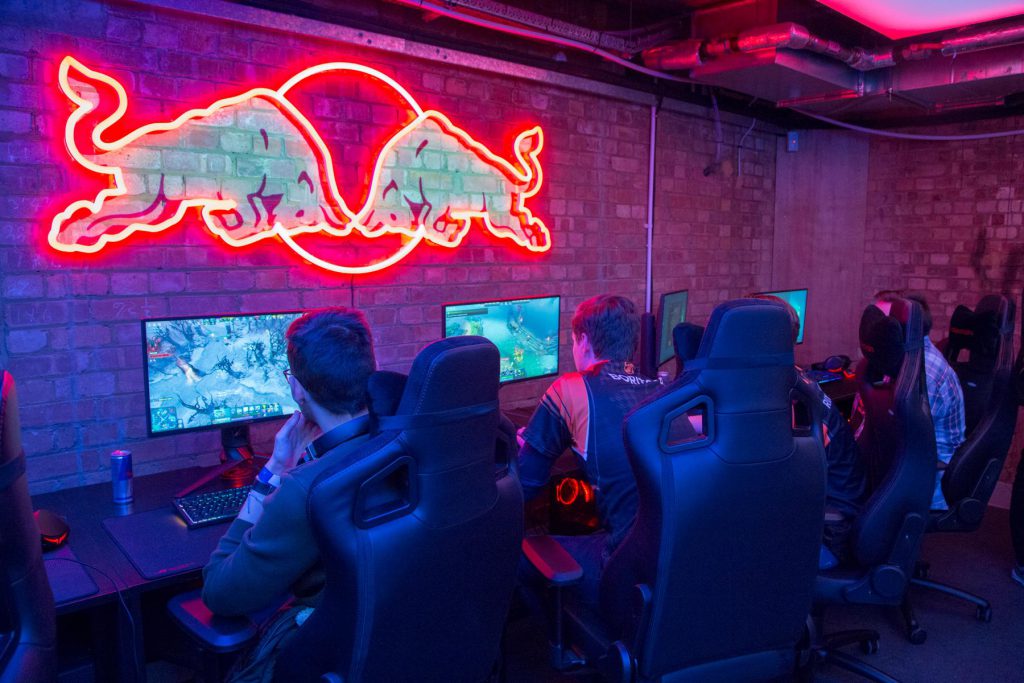 Red Bull also hosts tournaments and events like the Red Bull Wololo, an offline Age of Empires tournament, live streamed on Twitch. Red Bull also has a consistent partnership with F1 racing, and their consistent branding helps spark discussion among gamers and streamers.
Monster Energy jumped above G-Fuel this month with 109K chat mentions, up from 101K in May. As with Red Bull, Monster has been active in the gaming and esports space for years. They currently sponsor Team Liquid, NAVI, Alliance, and several other esports teams for perennial jersey patch spots on players' live streams.
Monster also partnered with Apex Legends in September, incentivising gamers who purchase Monster to get exclusive in-game loot. Apex Legends is a free-to-play battle royale released in 2019 that has consistently stayed in the top 10 games leaderboards on live streaming. In September of this year, the game garnered 60 million hours watched across all platforms, making it a great option for Monster to partner with.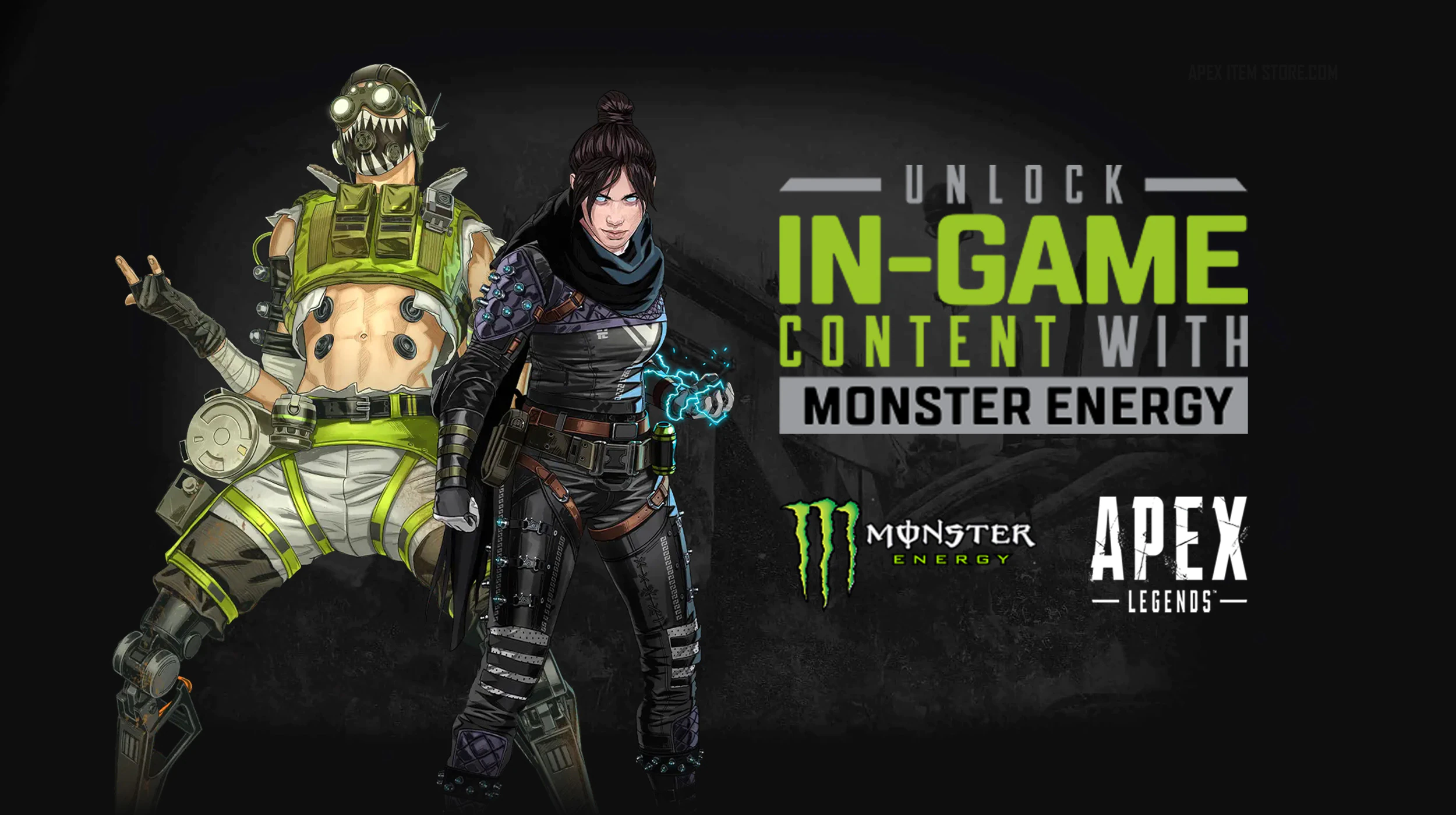 G-Fuel dropped from the 2nd spot to number 3 this month. As the number of energy drink supplements increases every year, competition gets stiff for other companies. In May of this year, the company garnered 111K mentions. They were down this month to 85K, dropping 30K mentions.
Advanced.gg and Holy Energy are two new additions to the top energy drinks list this month. Advanced.gg is a G-Fuel-like product with a variety of fruity flavors full of caffeine and energy. The brand saw 33K mentions in Twitch chat last month.
Holy Energy is an energy drink company from Germany launched in the fall of 2021. They brand themselves as an alternative to sugary, unnatural drinks, with both more traditional-style powders along with a no-sugar iced tea. They market towards gamers and streamers who want a boost of caffeine without the lows that come afterwards.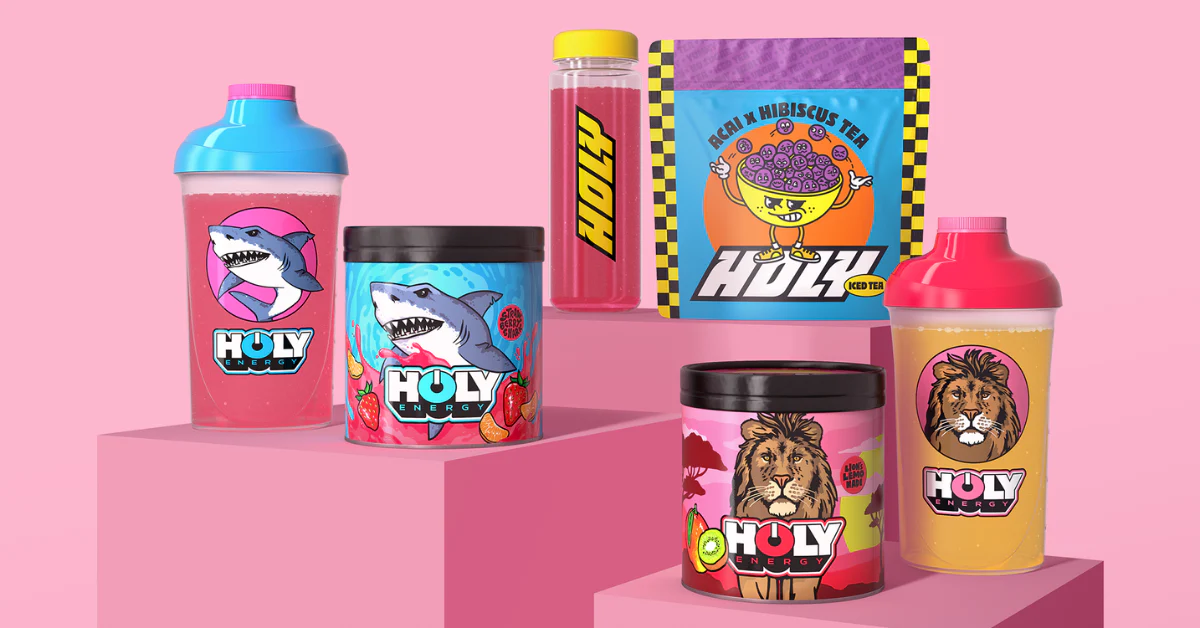 Holy currently partners with several German and French streamers on Twitch like WSH_TV, ChromieDE and Akaruu who have recurring sponsorships. A lot of their chat mentions on the platform also appear on other channels as organic appearances as fans discuss alternatives to others like GFuel and Red Bull.
Want to learn more about how your brand can utilize Stream Hatchet's powerful BI and data analytics to amplify your live streaming campaigns? Drop us a line!